Woke up to another beautiful morning. While I was in bed, apparently I was half-awake and half-asleep. I thought I was only dreaming when Freddy tapped a white paper on my face with excitement telling me to open the envelope, and hubby was at the foot of the bed smiling. Still I struggled to open my eyes because it was already past 2AM when we arrived home from Alpha's house so I was squinting when I opened the envelope. They surprised me with a birthday card!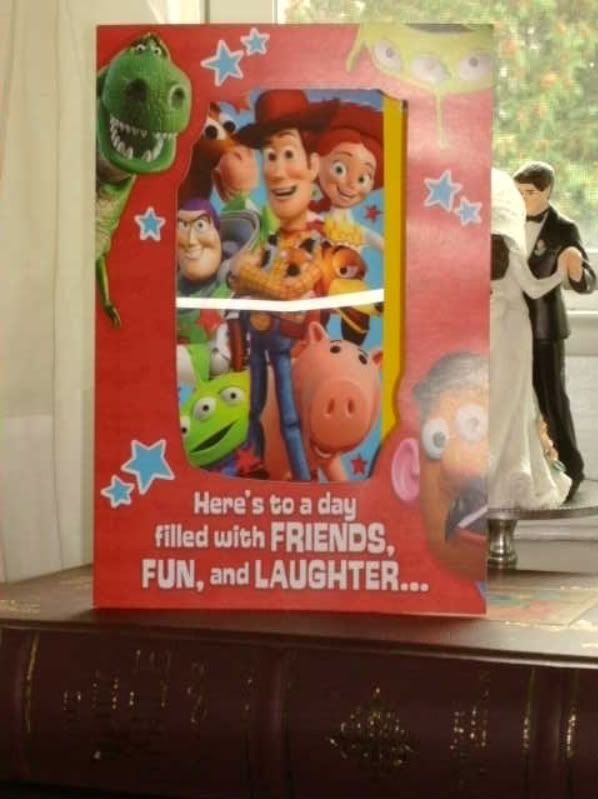 Toy Story Musical Card from the two men in my life.
For me, ''I can't ask for more'' may sound cliche and false. So on my special day, I ask for more blessings, more happiness and good health. Of course, I would like to greet myself a Happy Birthday! Thank you to my family and friends for the greetings! If you wish to greet me, please feel free to leave a comment below. If you don't want to, just don't leave a comment. Haha!
Above all, I thank God for giving me another year of life.