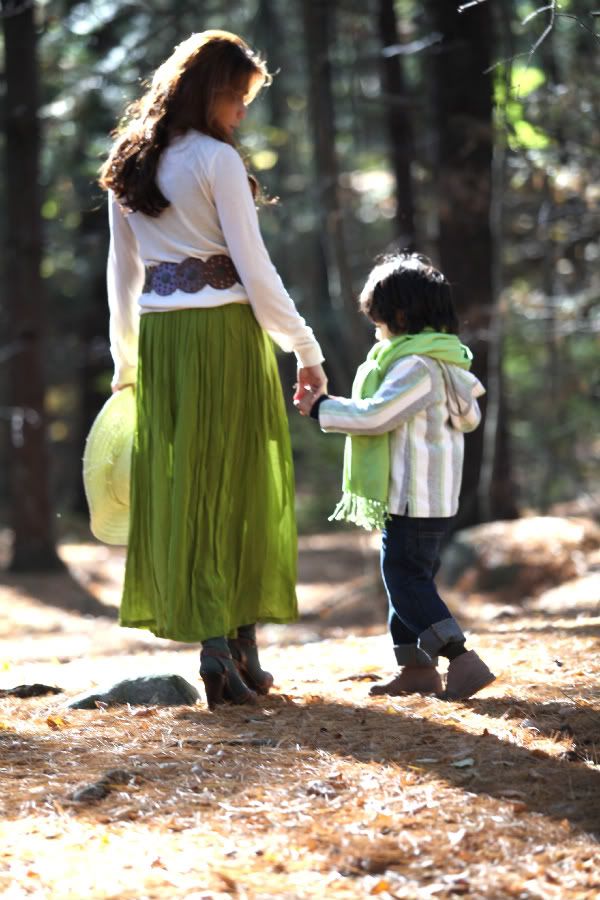 I had been wanting to update my blog since yesterday afternoon but I couldn't concentrate on writing. I was wishing Mr.Freddy would take a nap in the afternoon but he refused again yesterday. My time was reserved for him. ''It's daytime. The sun is out. I don't need to take a nap. I'm not sleepy, Mommy". These were the answers I received from him. He certainly has reasoning powers and response that surprises me. Luckily, he took a nap and is sound asleep, as of this writing. As soon as his eyelids were closed I hastily hopped onto my laptop to update my blog. I hope he will sleep like a log so I can finish my writing.
It was another gorgeous day for an outdoor family activity. Mr.Freddy and I clad in light green and off-white clothes but we didn't know yet where to go. While driving, husband suddenly thought we will take a hike into the woods, and I agreed even wearing heels. Yes, I was wearing heels! And why I couldn't refuse? Because hiking is a good exercise. It is a great leisure and recreation for the family. It was so uplifting to see the magnificent light and colors from in the woods. I realized my skirt turned into a see-through skirt when the sun strikes it.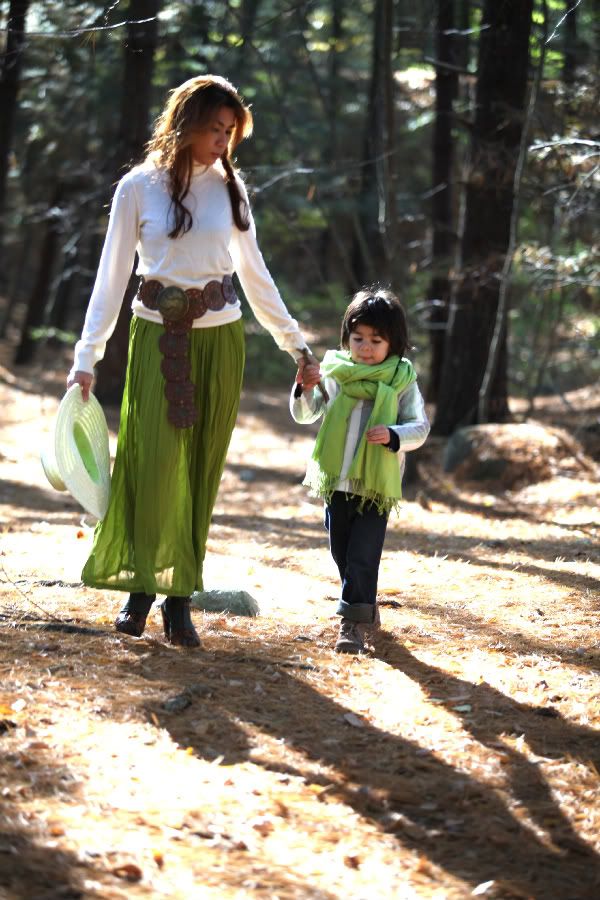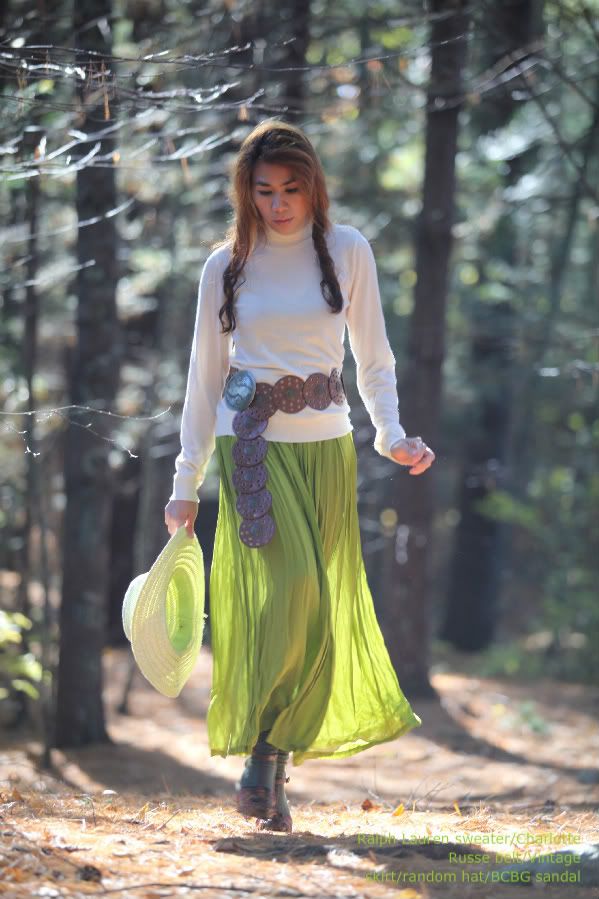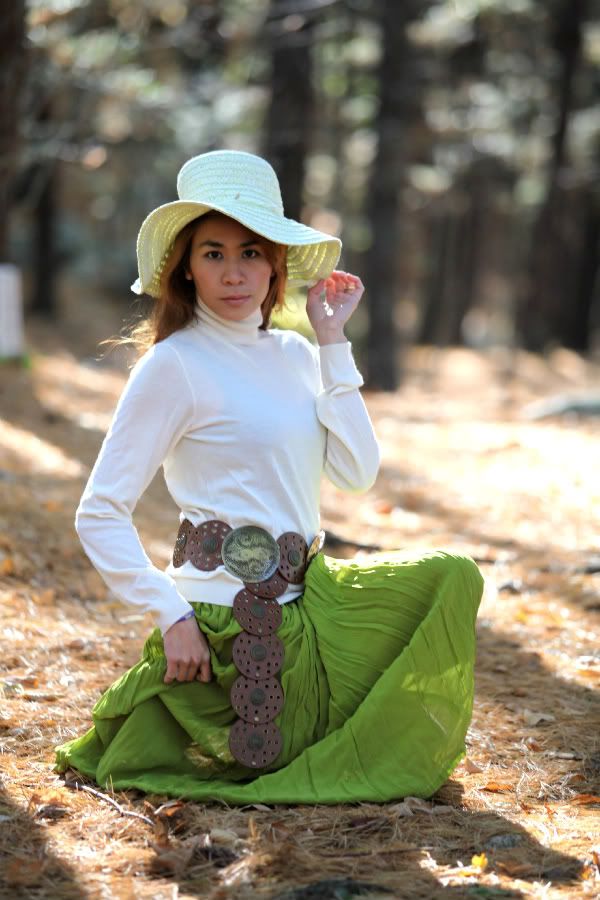 The original owner of this shoe was actually my friend, Alpha (my shopping buddy) then later on she sold it to me. I remembered, we scored this from a consignment store in Boston three years ago.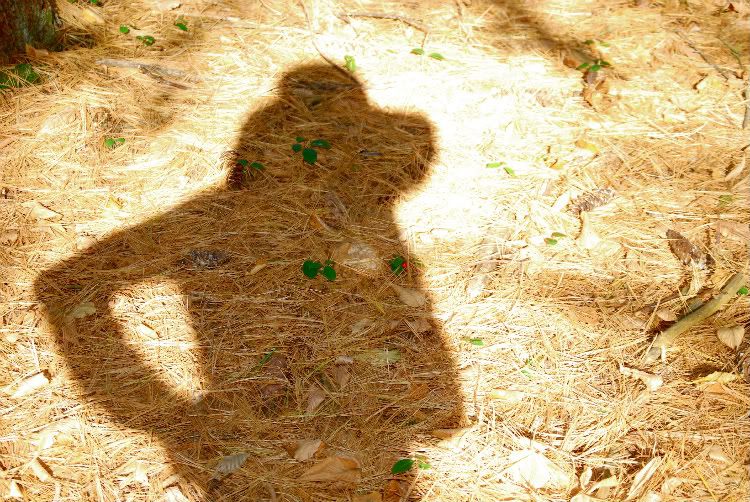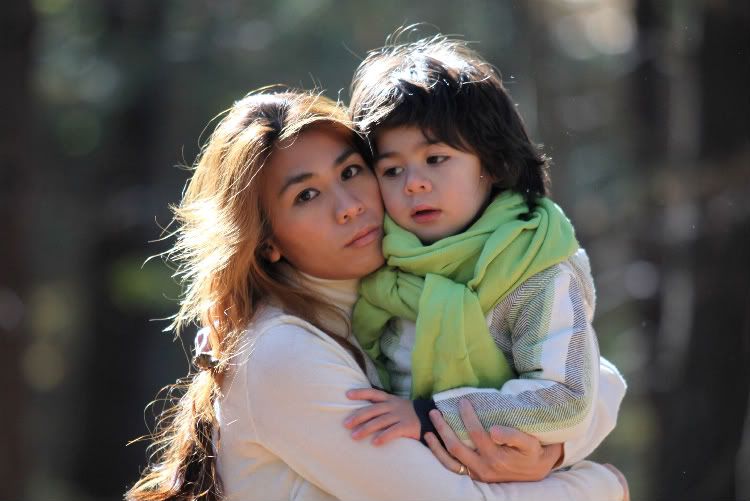 In the woods, there was a hill (while Mr.Freddy called it a mountain) covered with pine needles, the Lil' Man would raised both his hands up in the air and slid down the hill.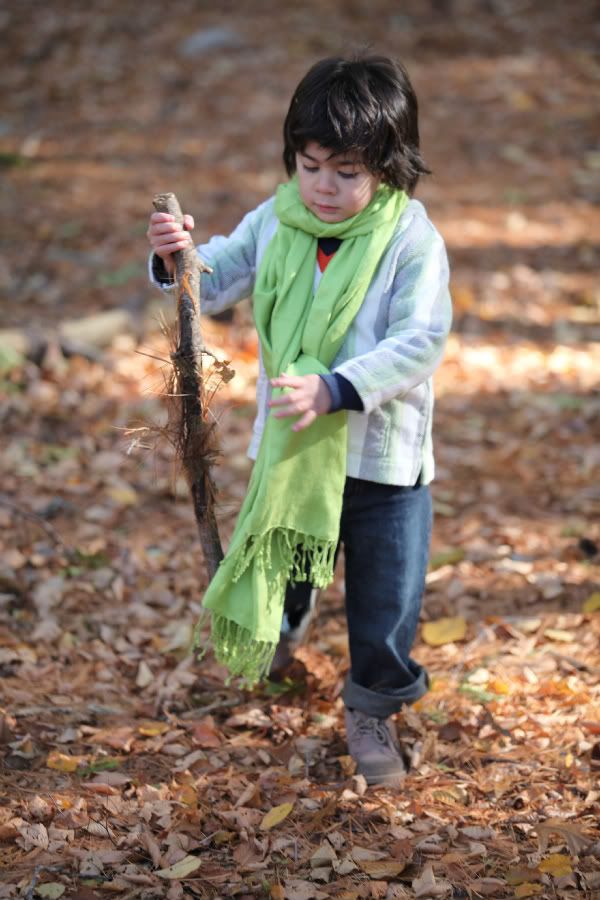 Hubby told me the story why Mr.Freddy was holding a stick here in this photo. This photo was taken after the photo shoot. I went ahead of them back to the car. Mr.Freddy had a great time sliding down the hill and didn't want to leave in the woods so hubby told him they needed to go home, his Mommy is alone in the car. A bear might attack me. Hubby explained that they are men and its their job to protect me from danger. After hubby explained to him, Mr.Freddy stopped playing and picked up a stick on their way to the car and told hubby that he will protect Mommy with the stick from wild animals.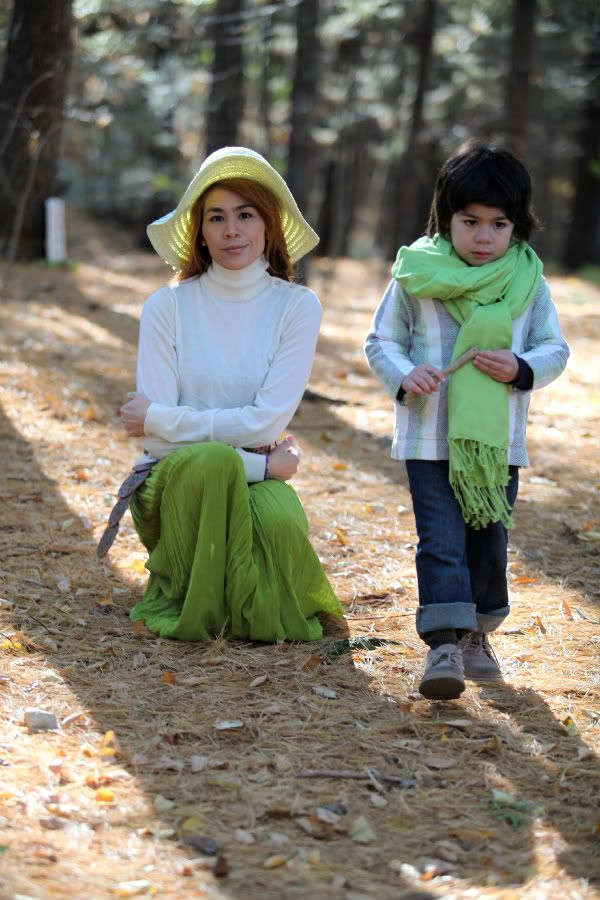 On the other hand, please ''Like'' my friend's

Facebook page

. Your ''Like'' is greatly appreciated. According to my friend Alpha, who is the author of this blog, ''
Every time somebody becomes a fan of Aspire.Motivate.Succeed's facebook page
, AMSDaily will donate .40 USD cents towards the education of high school students in Camiling, Tarlac Philippines.
BUT i
f, AMSDaily will reach 3,000 fans by December 25, they will double the donation for .80 USD cents per like/fan!
So, please support AMSDAILY. By liking us, you are also supporting our PLEDGE FOR EDUCATION.
For a more detailed information visit,

ASPIRE, MOTIVATE, SUCCEED
".
Thank you and have a great weekend!