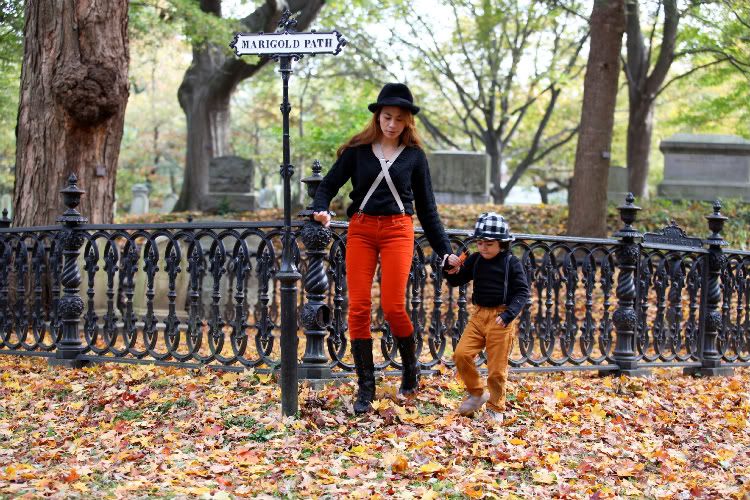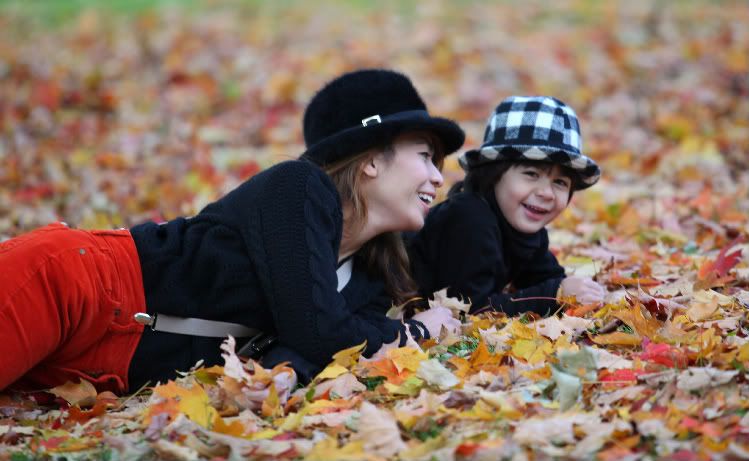 Cemeteries hold a special place in my heart. Way back in my childhood days growing up in a rural area, cemeteries are stamped on my mind. I considered it as a scary place that gives me a chill when I walk past areas filled with tall weeds and grass. But it's different here in America, they do better in maintaining the cemetery grounds.
Few days ago was All Soul's Day so we thought it is appropriate to go to a cemetery. (Actually it was husband's brilliant idea for his photography.) It was a gorgeous day to wander around, so the whole family marched to Mt.Auburn Cemetery in Cambridge, Massachusetts. We didn't have any relatives buried there but I've seen pictures of this cemetery that I've always wanted to go to. Not to mention, if you like history, there are many notable people who are buried there such as Mary Eddy Baker (founder of Christian Science religion, Henry Wadsworth Longfellow (an America poet who wrote, 'Paul Revere's Ride'), Edwin Herbet Land (co-founder of Polaroid), James Russell Lowell (American Romantic poet), Fannie Farmer (cookbook author), Isabella Stewart Gardner (museum founder) and others here. This place is absolutely beautiful that you could almost consider it a park. There are so many beautiful spots here where you could spend a day relaxing, watching the ducks in the pond or hear birds chirping.The Autumn colors of the trees are so breathtaking. Also, the view from the tower overlooking Cambridge and Boston was spectacular! Mt.Auburn Cemetery is one of the beautiful cemeteries I had visited besides

Bonaventure Cemetery

in Savannah, Georgia.
The lil' man had so much energy and I was so exhausted from chasing him around. I suspected it was from eating too much sweets from Halloween. He was laughing out loud while he buried me with leaves on the ground. There was a tree nearby the pond that he liked swinging on the tree limb. When it was time to leave he didn't want to go home. It's new memories were formed again shared with the love of my life.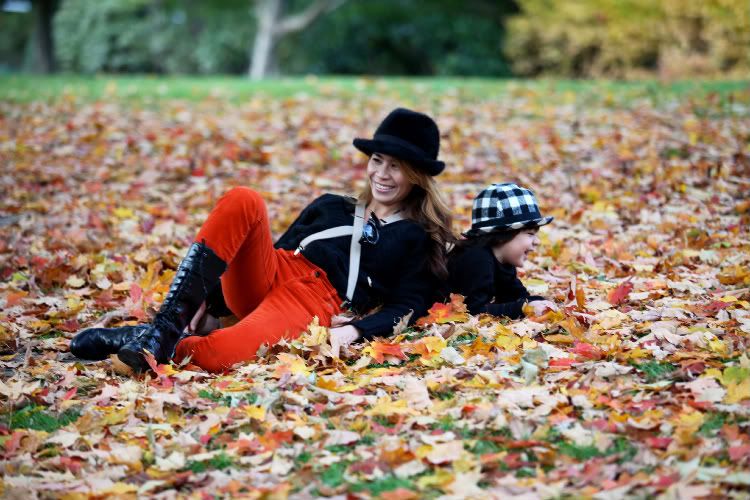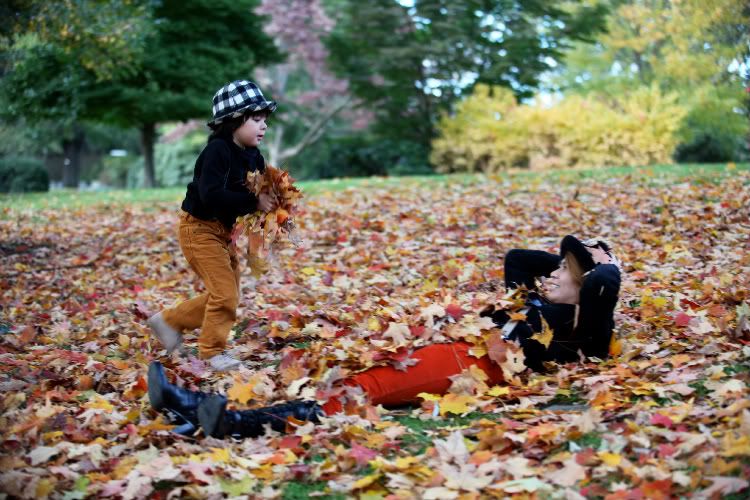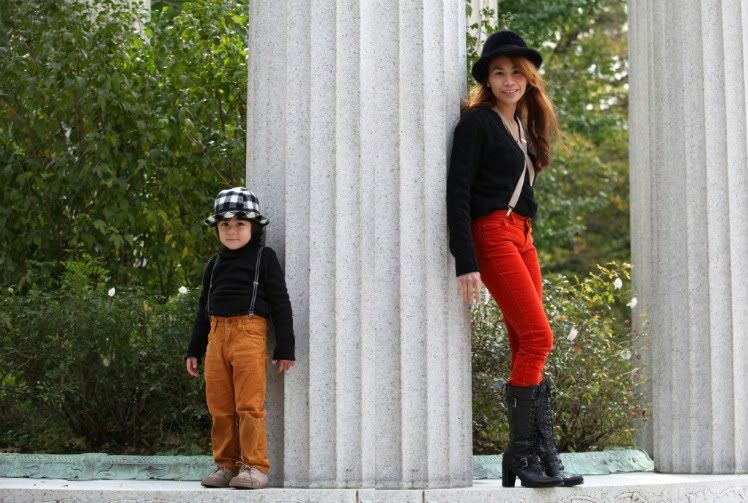 What we wore: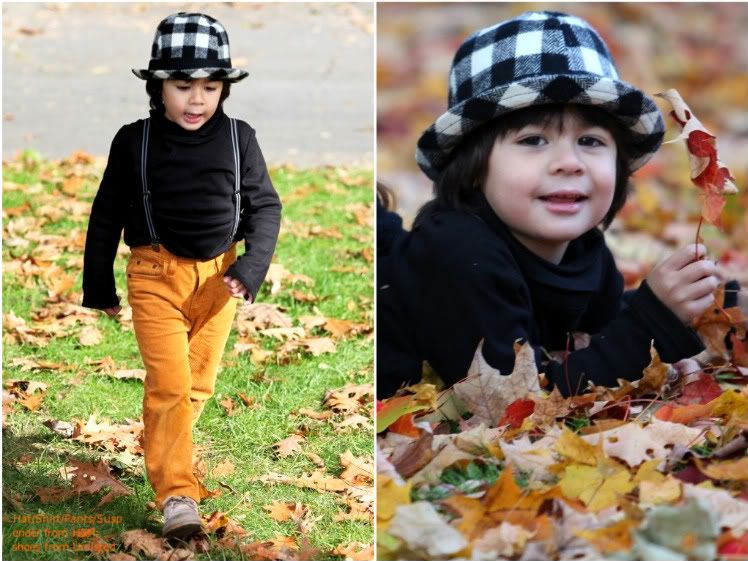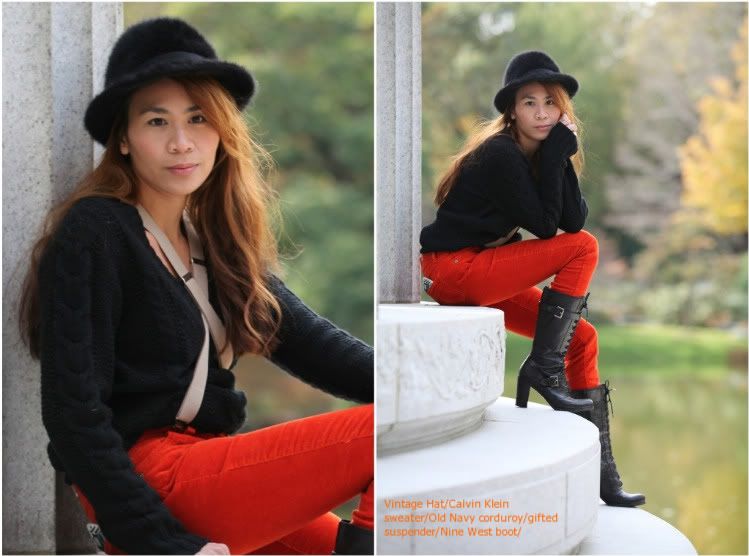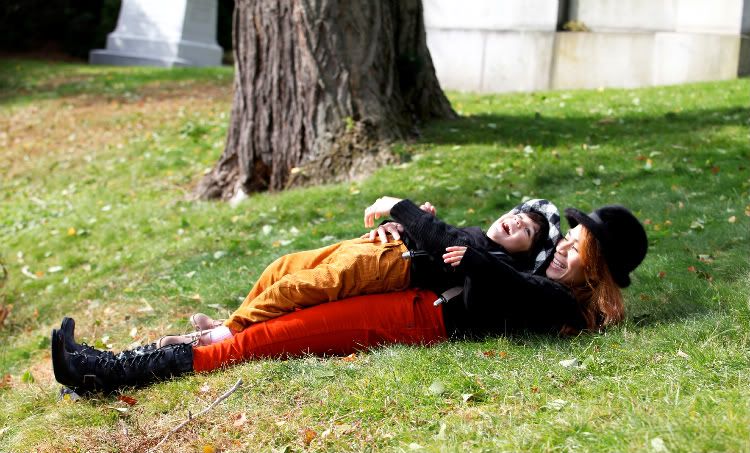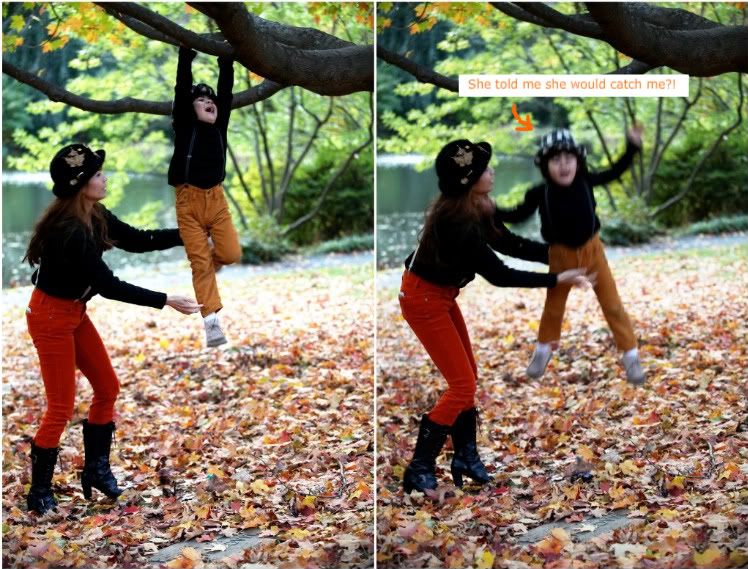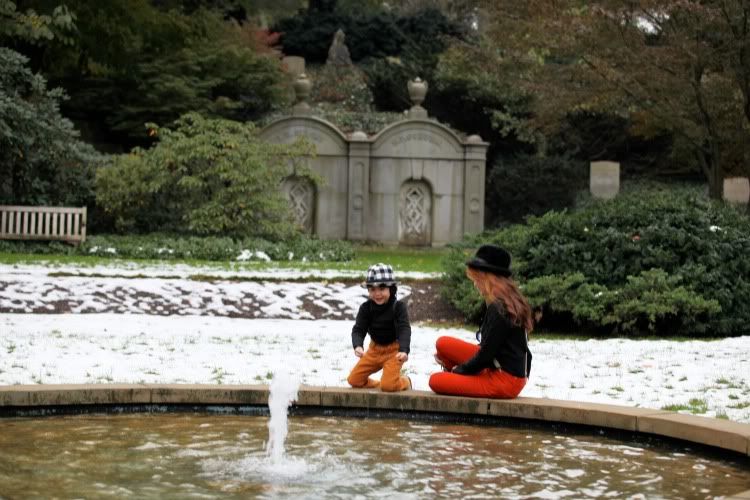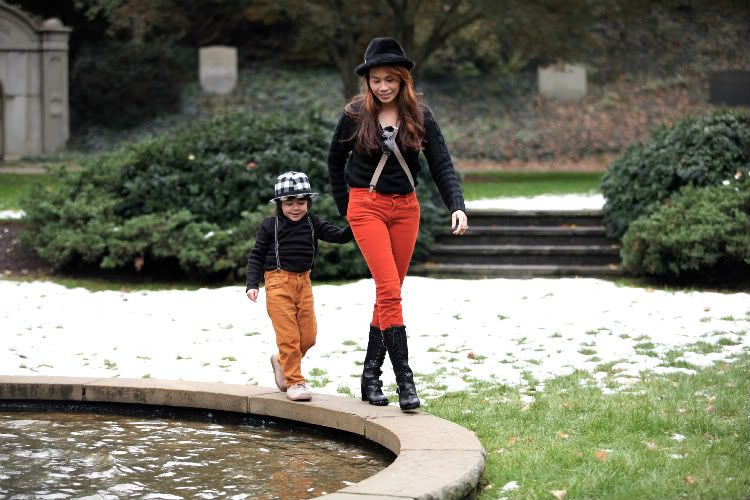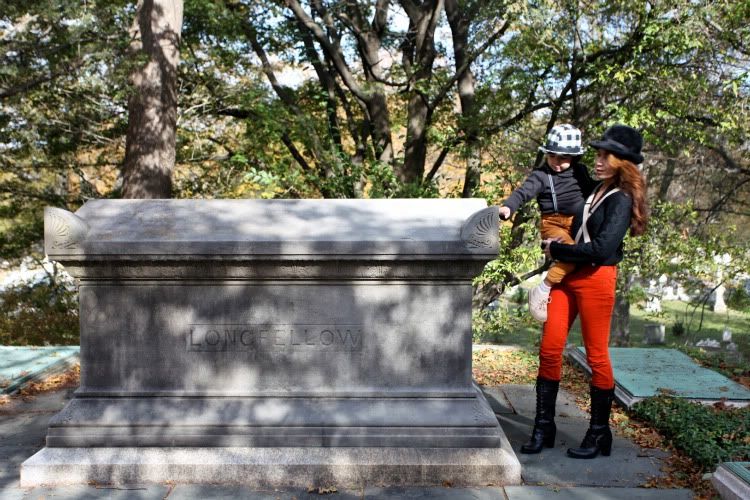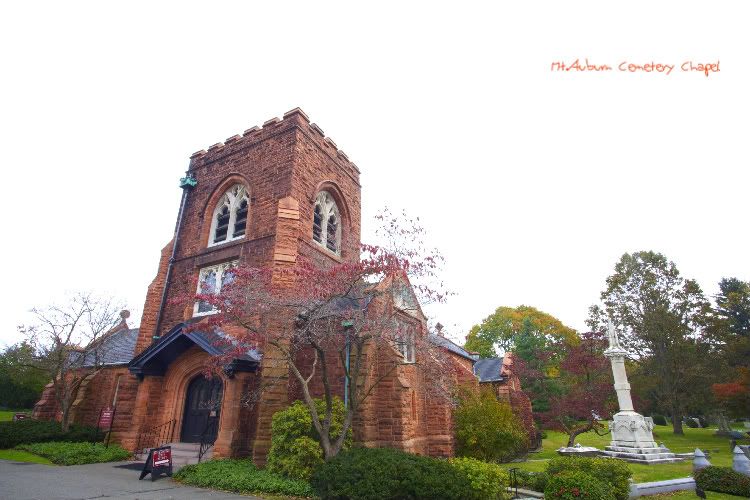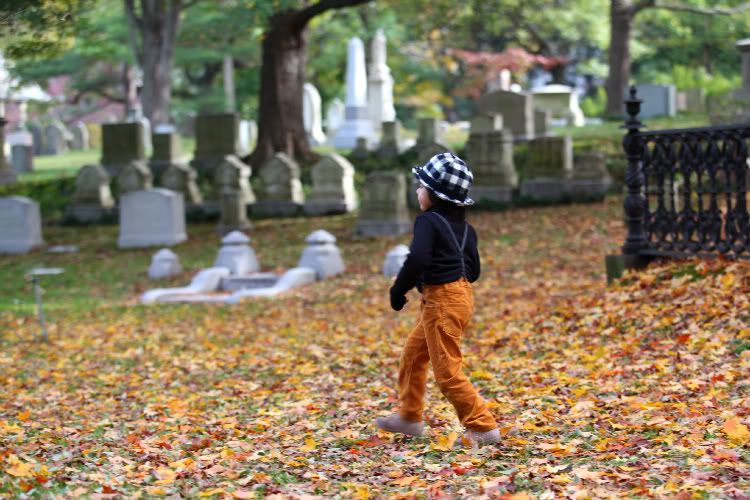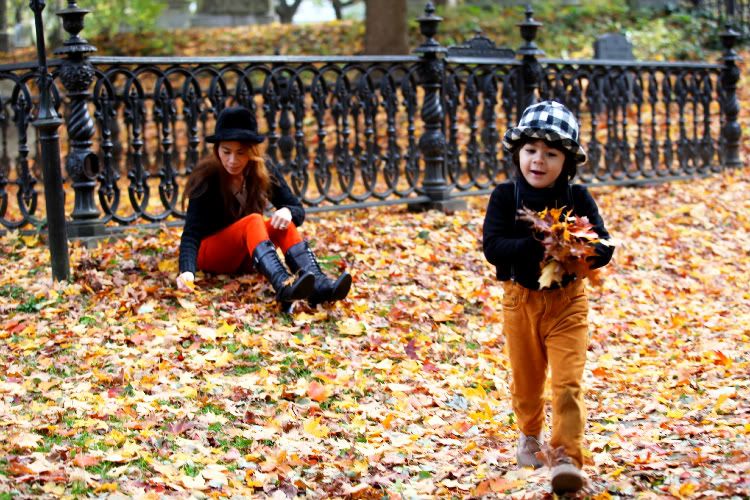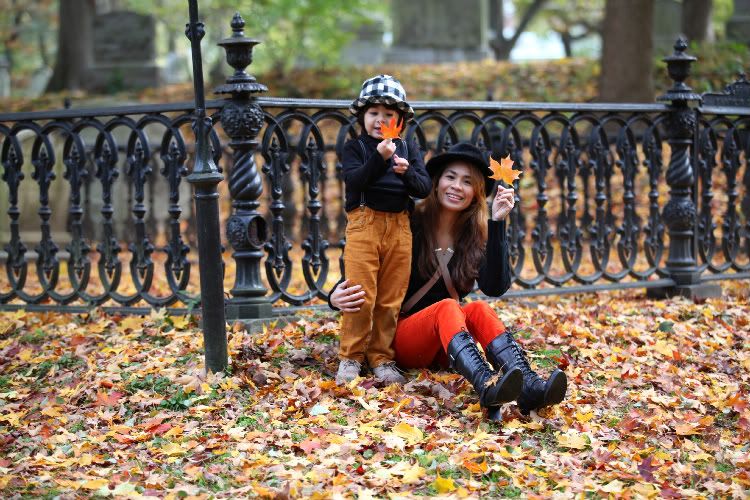 Thank you so much for reading! Saying hello again to my new followers! I need your patience... I will get back to you very shortly. If missed to follow you back, please let me know. Have a great day every one!