Every time Mr.Freddy saw me all dressed up, he will look at me from head to foot in conjunction with his dancing eyes saying, ''Mommy, you are very beautiful!'' His wonderful remark really surprises me. Comment like this, I would like not to believe but I am convince to believe Mr.Freddy because I knew a child doesn't know how to lie. His mind is clean, no mixed pretension and above all, he tells the truth- which telling the truth is most important for me. For his comments, my weakness becomes my strength. For his honest remarks, my spirit becomes strong and alive. Just like these photos right after I dressed up, Mr.Freddy commented how beautiful I was. He asked me, if he could touch my gray tights (he called them socks). To the Lil' Man, thank you so much for helping me boost my self-confidence. You get me motivated in life. So guys, what do you think of my outfit? Do you agree with Mr.Freddy? Hahaha!
We were wearing colorful today, enjoying a beautiful weather.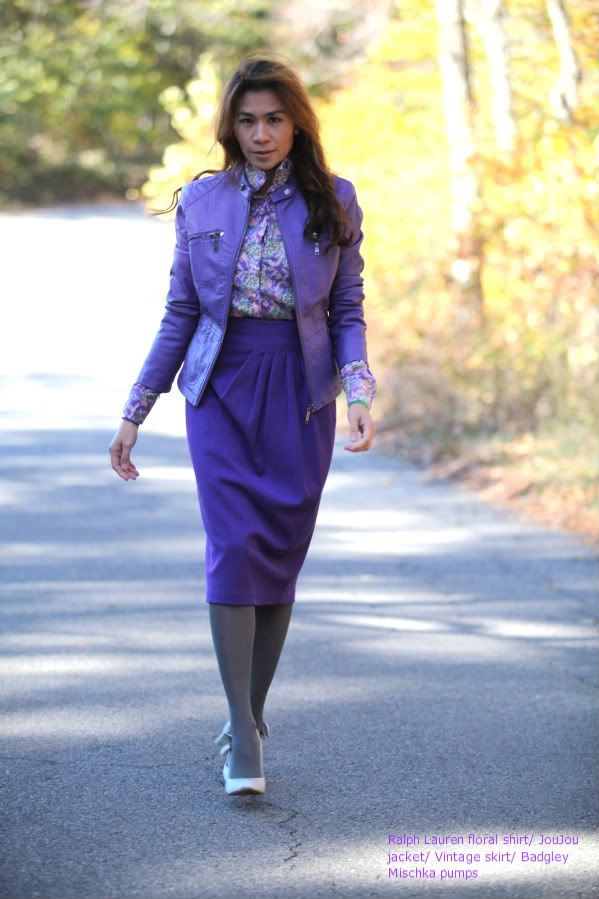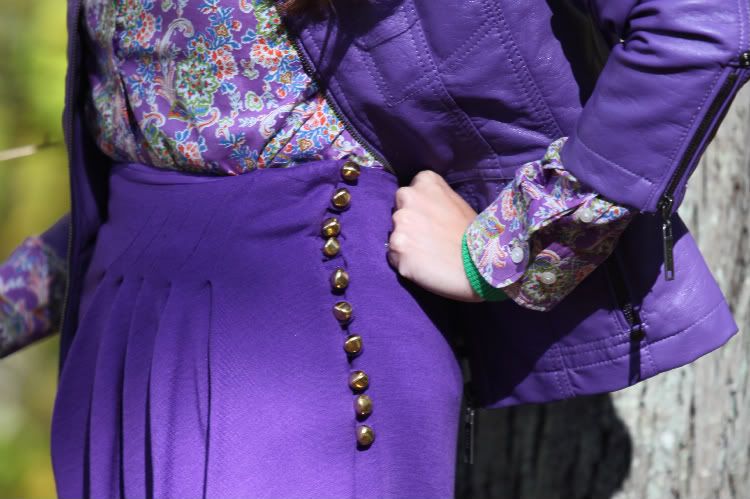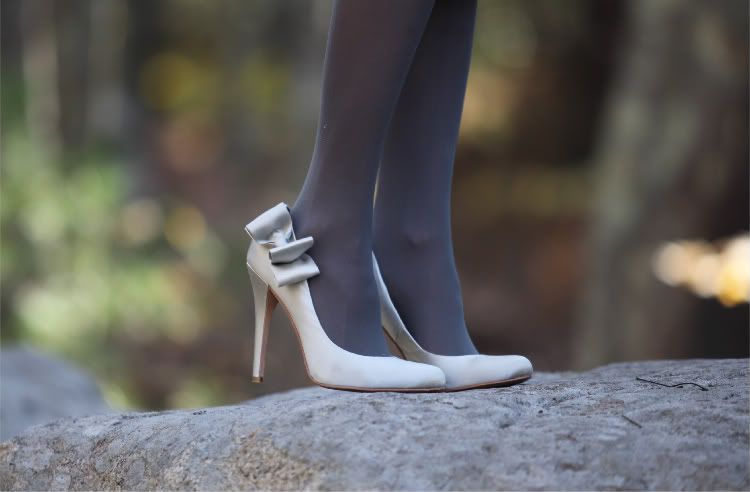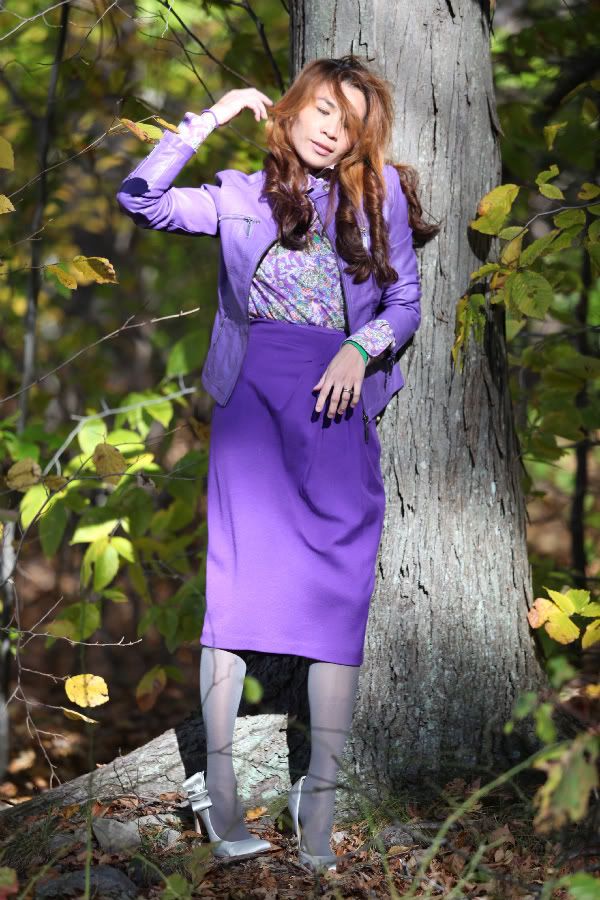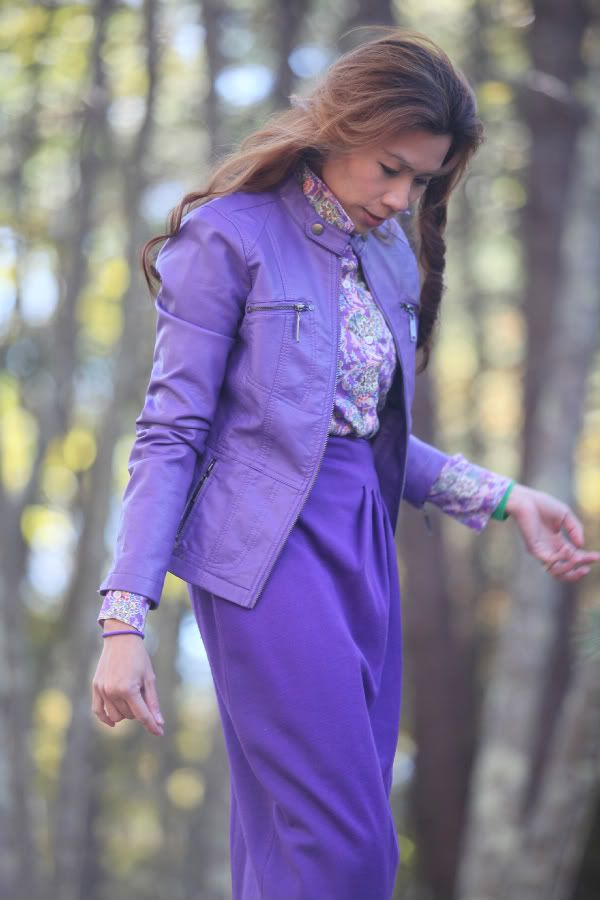 Once again, we went out in matching outfits, I meant, in matching colors. Mr.Freddy's wearing my purple shirt turned into a scarf.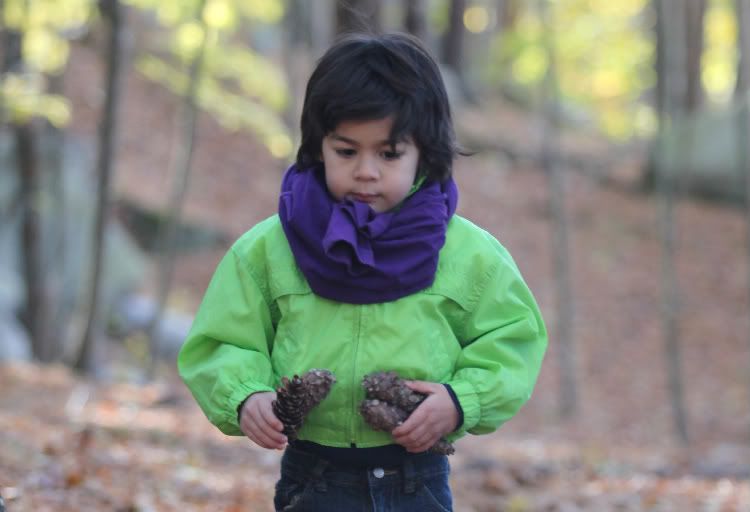 Bringing pinecones for Grammie.
He was mesmerized by these tights and kept brushing my legs.
Thank you very much dear readers and commenters! Stay tuned, I will be hosting a giveaway soon!