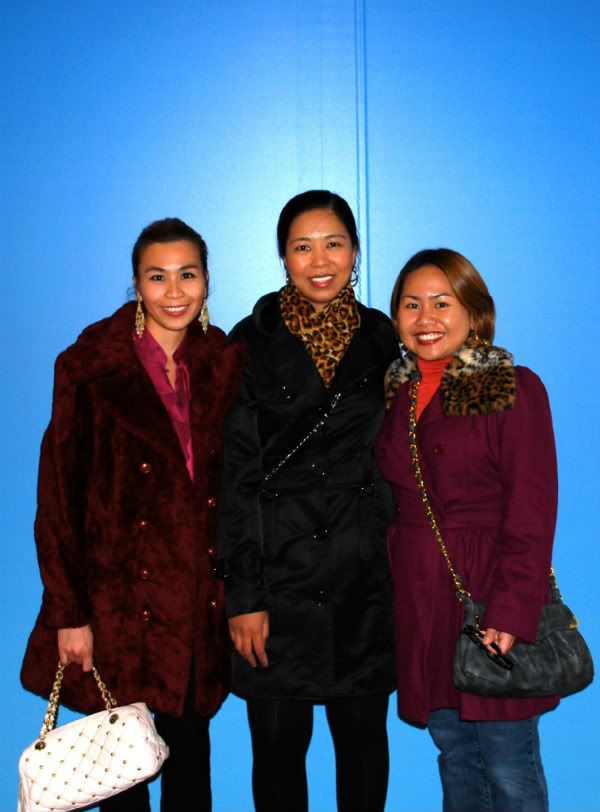 With my dearest friends Mabel and

Alpha

. Thank you for the photo,

Jeff

!
I had the best night with my beautiful best pals this past friday. We had dinner at the Quincy Marriott Hotel. Take note, with no kiddos... we are just mothers so we had so much fun. Don't get me wrong, I love to be with my Mr.Freddy but every once in a while, I need some me-time after my 24/7 job being a mother. I am thankful that I have a very understanding husband and allowed me to go out with my friends and he took care of Mr.Freddy. Even before, going out at night with my friends is not a problem with him. Actually, when I told him on our plan for ''ladies night out'', husband quickly answered yes. Yet, he is happy for me.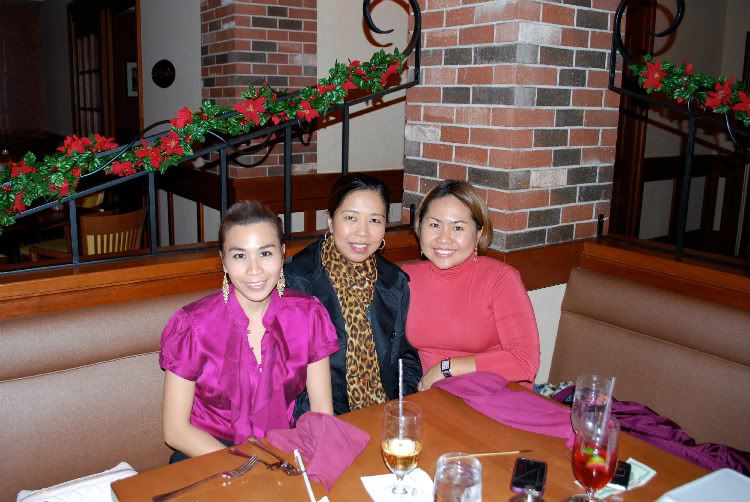 All three of us had enjoyed our time together. Sharing with a good laugh with great friends is so much fun. By the way, these ladies are my close friends. We rarely talk, especially me, I'm not fond of phone call but in my heart I treasure them as ''friends for keeps''. The good factor of our friendship is our age gap is so close. We have much in common; we agree on things and the humor is we do like the same things. As the saying goes, ''Birds of the same feather flock together''. I have no intention of belittling on my acquaintances here but based on my experience, they are the only people I met who have this beyond level of thinking (like dealing with sensitive topics) compared to other people I encountered here. Alpha has been my friend since I came to America. Unlike other people I met here were introduced to me through only a common friend. But my friendship with Alpha started when husband introduced me to her. They first met my husband while I was in my country. My relationship with Mabel began when Alpha introduced her to me. So when I connect the dots looking backwards on how my friendship with Mabel became special- that is because with Alpha. No one has the right to speak and I can't stand people who keep bragging, if not with them I did not have anything. All I can say, I owe nothing to anyone. Anyhow, I don't want you to be jaded with my rant and rave so, enjoy our pictures! Alpha and Mabel, let's do this again! Thanks Alpha for organizing our ''ladies night out''!
Mabel's Dinner: mouthwatering grilled tuna and squash kabobs.
Alpha had all-you-can-eat pork ribs.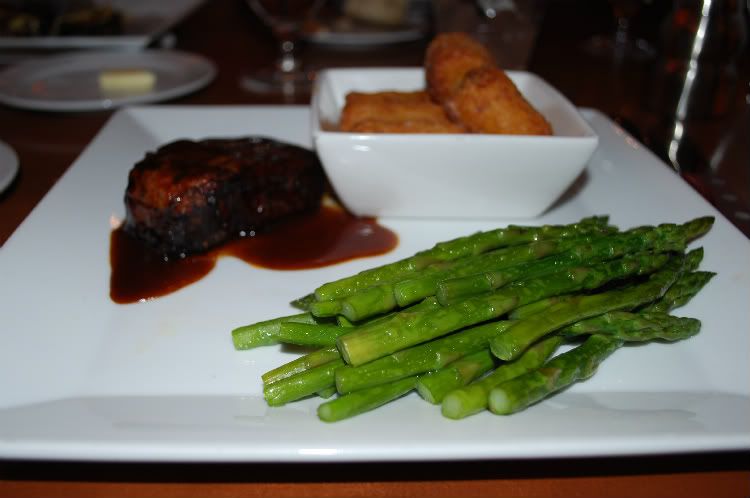 I had filet mignon, very tender and savory!
After the sumptuous dinner and chitchats, this is what we were up to- photo shoots here and there. Another funny thing about us, our outfits were matched; Alpha and I went on crimson coats. Mabel and Alpha had an embellished animal printed outfits. Hahaha, look at our chain strap bags too! No, we didn't talk on what to wear. "Great minds think alike'', aren't we?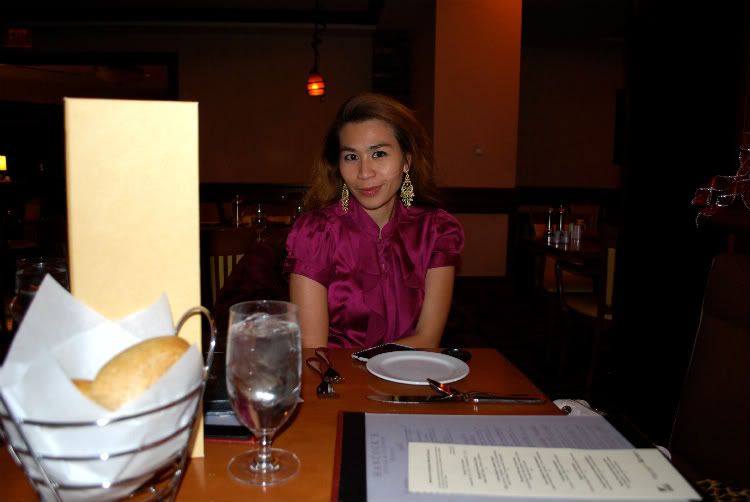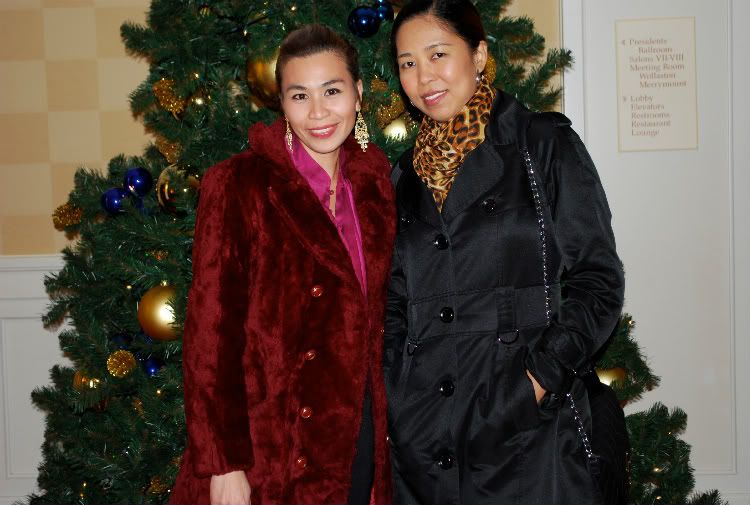 And the photo shoots were never finished without my solo pictures. Thank you Alpha for my paparazzi that night!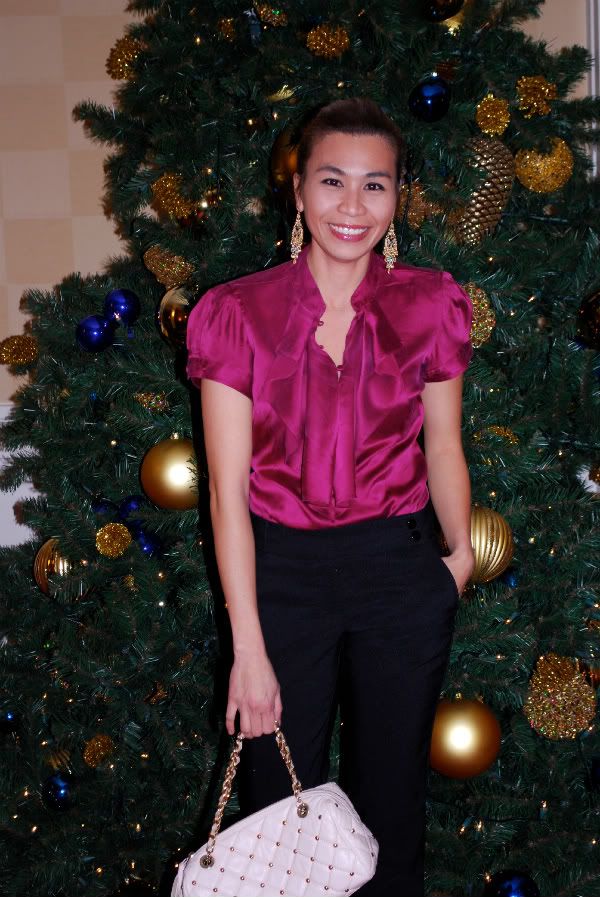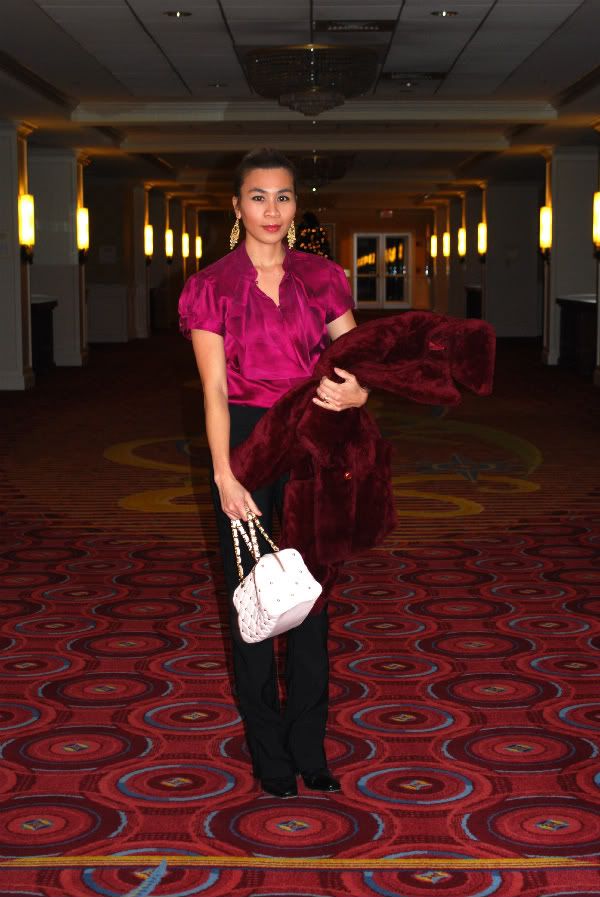 Earrings were birthday present from Alpha.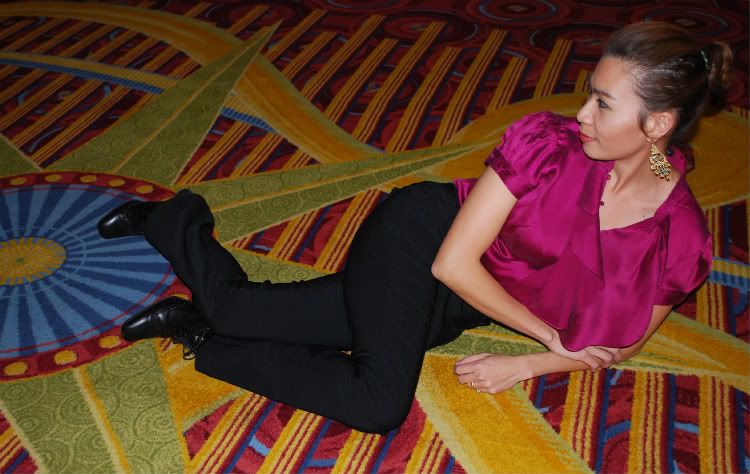 Hahaha, even the hotel floor became the victim of my photo shoot! I was so enthusiastic with the carpet on how it matches my blouse.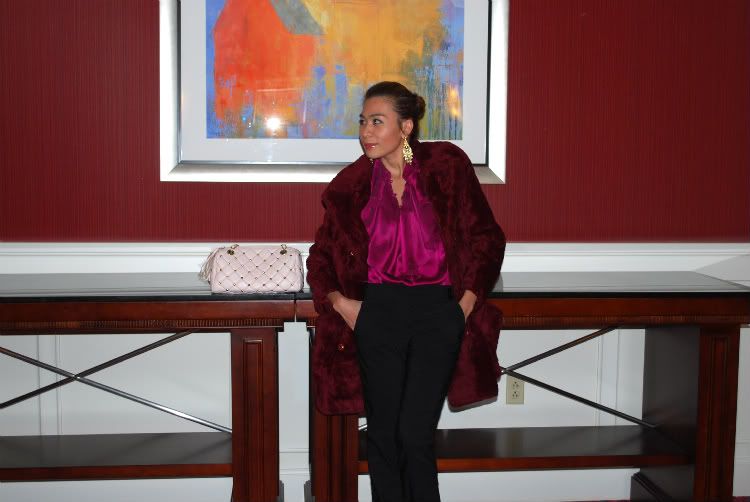 Thanks for reading! I hope you had a great weekend. For the previous
giveaway
, I haven't chosen the winner yet- my apologies! I will announce the winner sometime this week.