Our decorated gingerbread boy cookie.
This morning after our breakfast, we decorated this pre-made gingerbread boy cookie given by my friend last Christmas. I have already forgotten this cookie but because Mr.Freddy likes to rummage through drawers and cabinets, he accidentally found this. Being a busybody that he has at home is an advantage sometimes.
Here are the photos earlier while Mr.Freddy decorating the gingerbread boy. Of course, I helped him to decorate... I painted its eyes, hair, clothes, buttons and boots because he can eat the icings non stop. He just did the final touch. Right after the decoration, he begged me if he can eat it. Haha! Perhaps, he'd be like the fox who devours the gingerbread boy.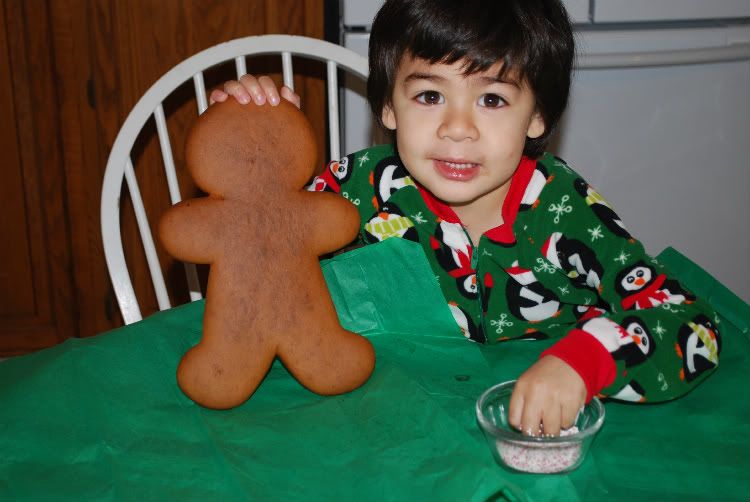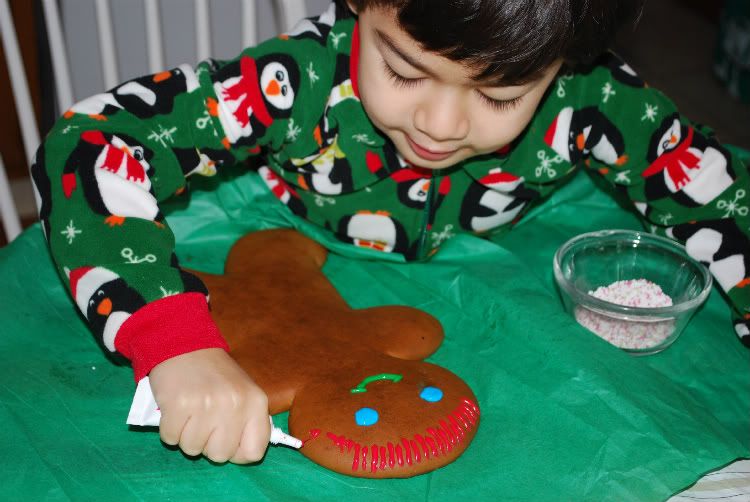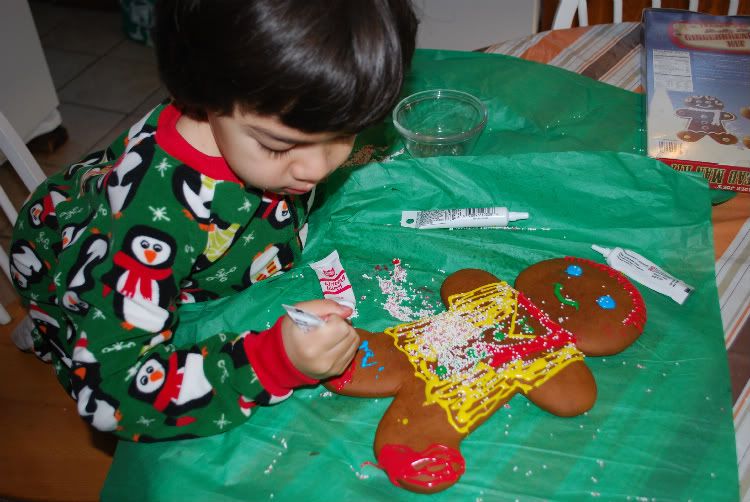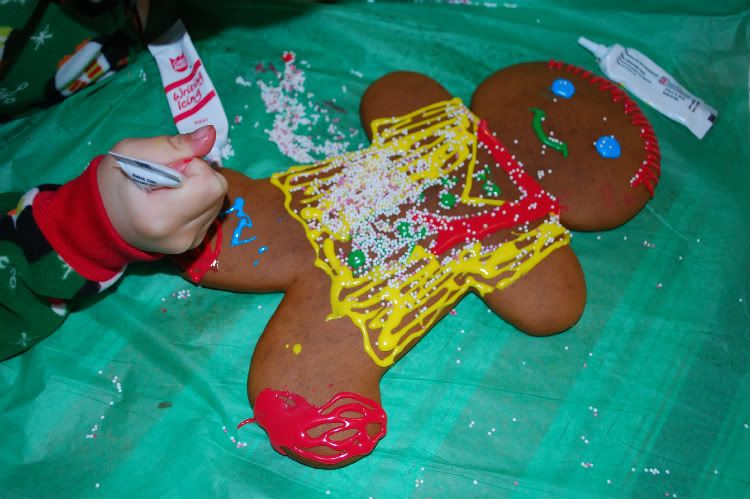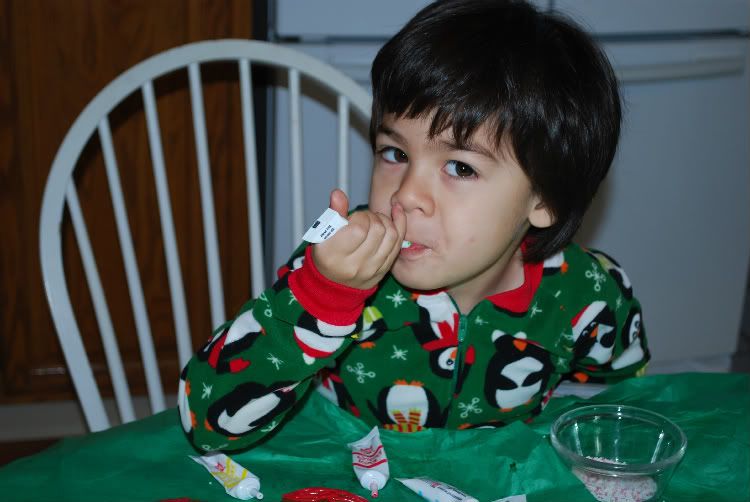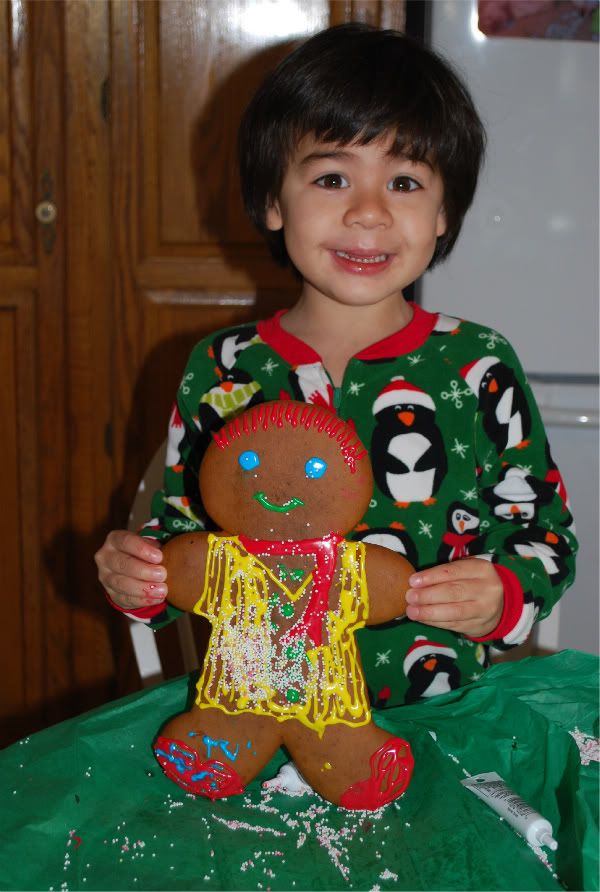 "Do you like my gingerbread boy cookie?''