I love Holidays which I can dress up like a holiday. During special occasions, I'm having fun dressing up which clothing I'd like to wear. Just like my outfit here, they are mostly gold color. I wanted to look festive and I wore my vintage gold brocade Victor Costa blazer, vintage belt and my glitter brogues. Distressed jean from Levi's and F21 sunglasses.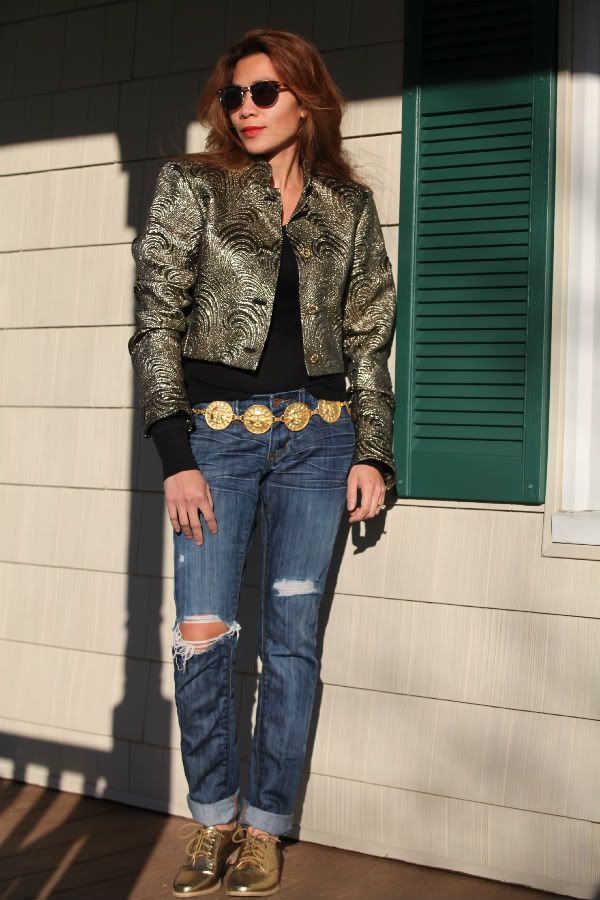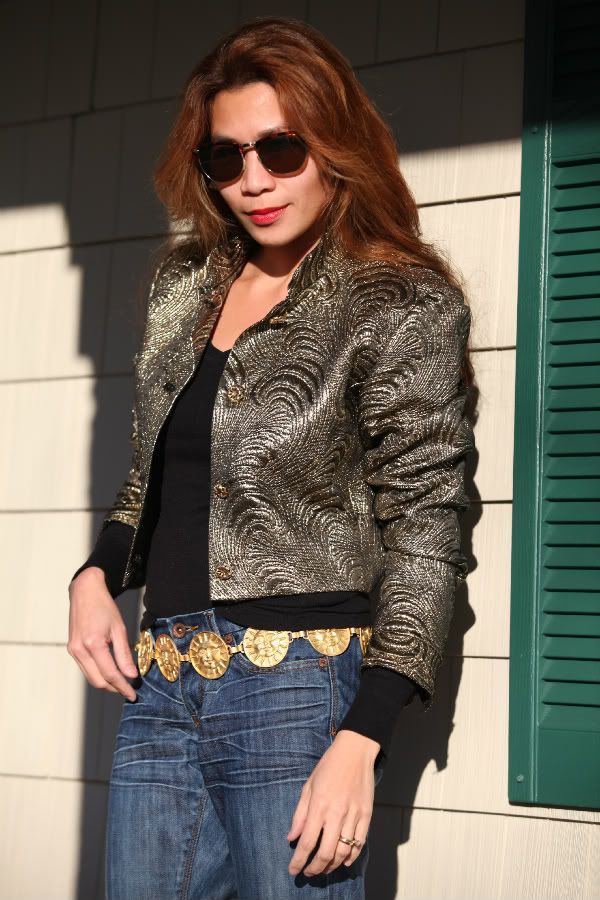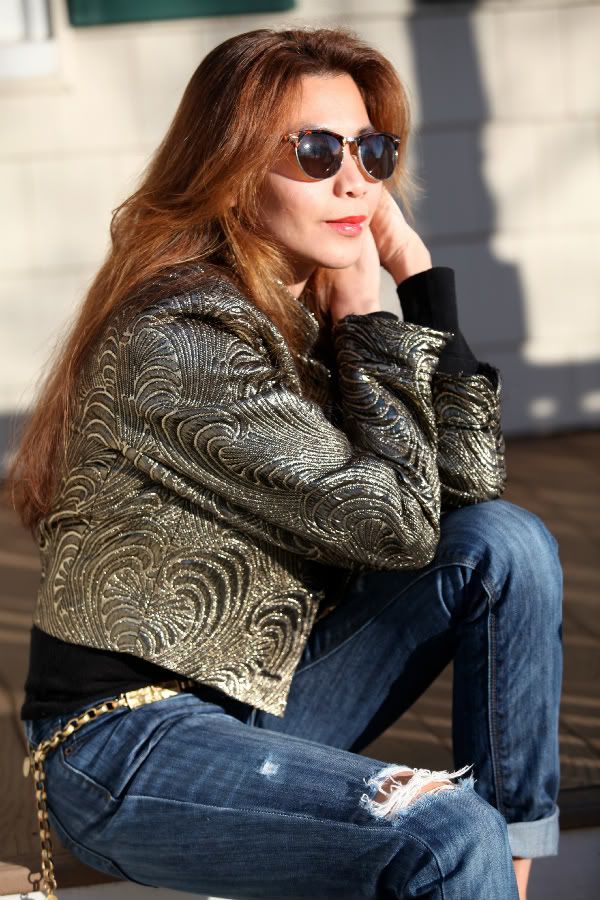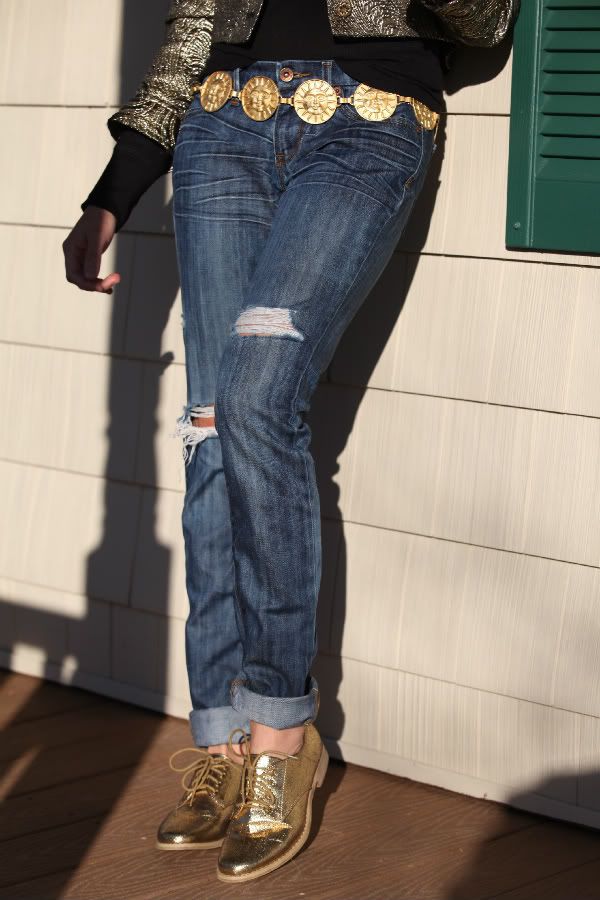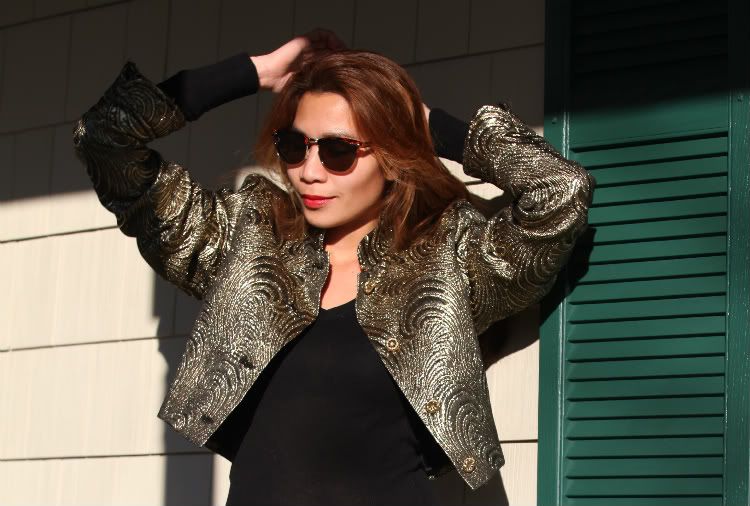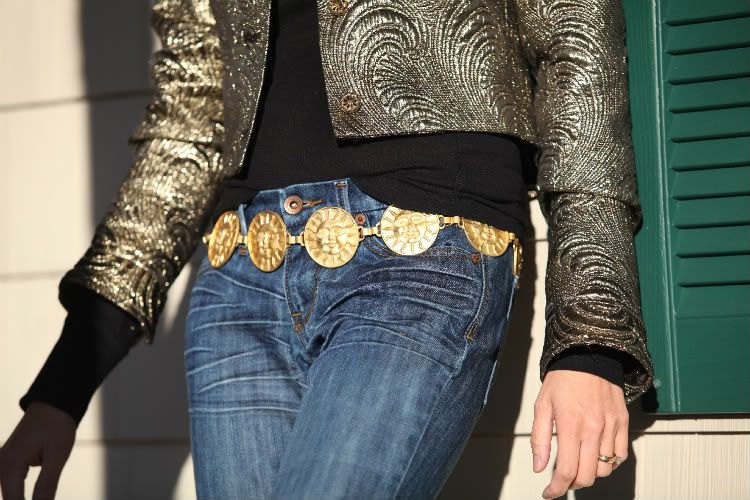 However, Mr.Freddy and I came home from our dentist the other day and look! we got a special teeth. Hahaha!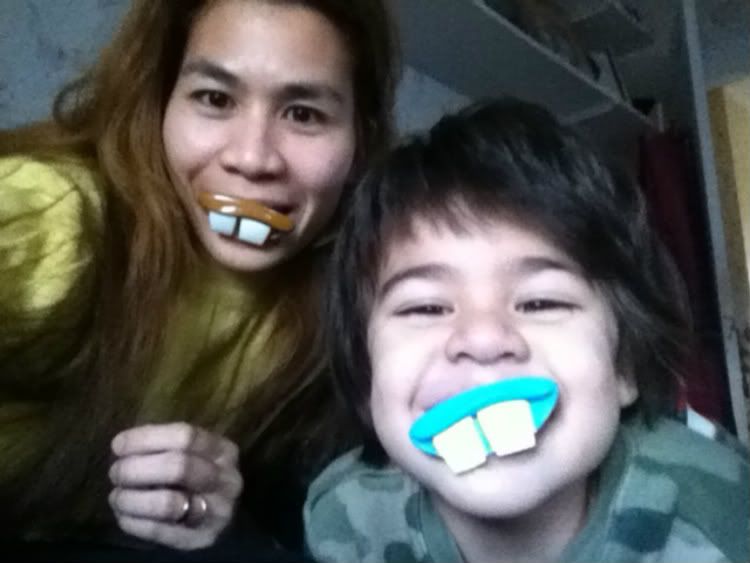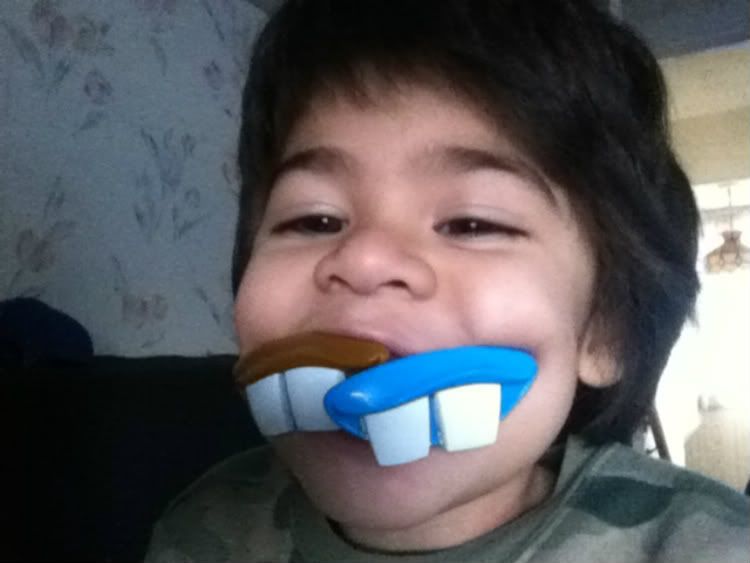 I couldn't find my special teeth. I had been looking for them... and found out that Mr.Freddy filched them. Hahaha!