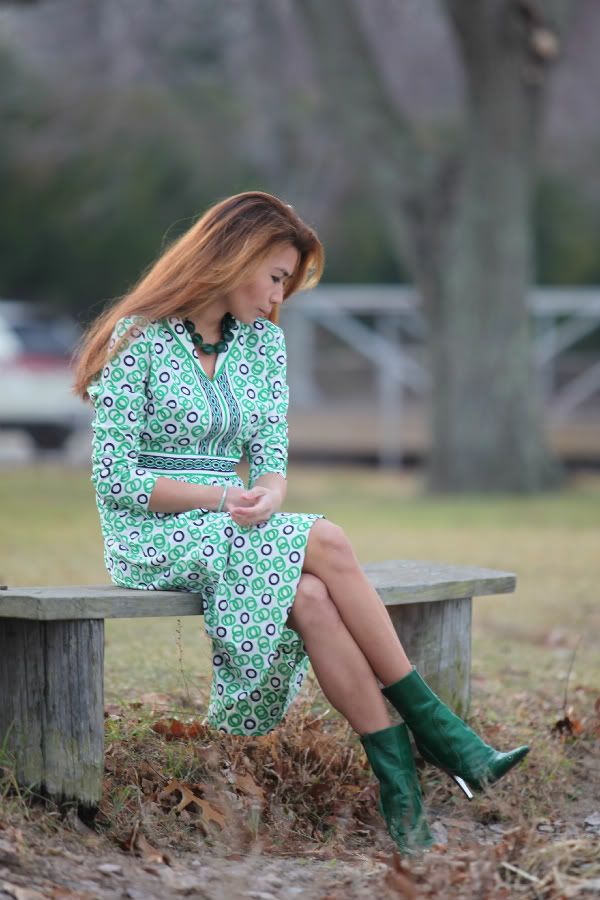 It is undeniable that we are so close to the winter. Aside from cold temperatures and brisk winds, one of the signs that it is winter when trees have no leaves. In every twist and turn, it's so depressing to see bare trees and dying grass. So I wore green for a fresh feel and somehow this color gives life to a dull surroundings.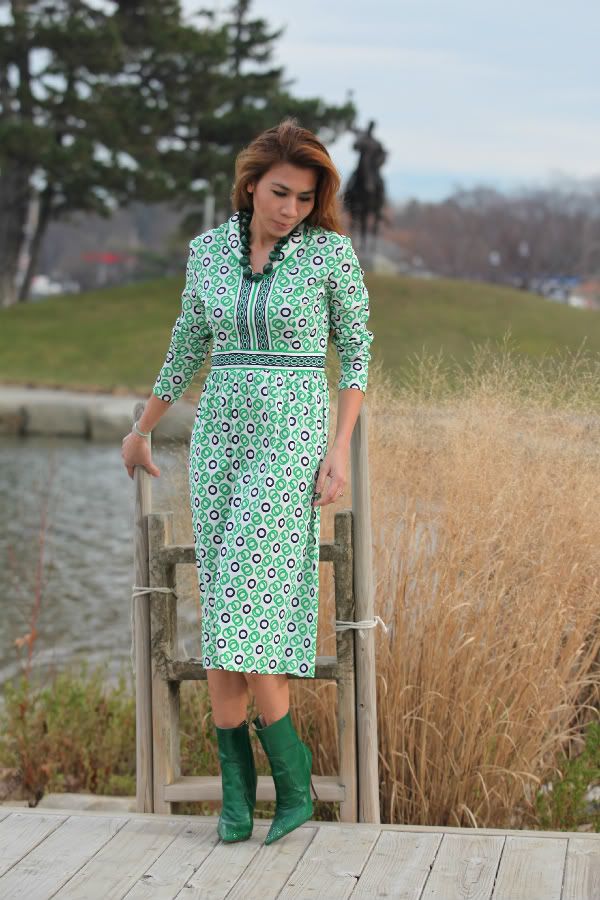 I adore this vintage dress. I should have cut it beyond the knee but I was too excited wearing it.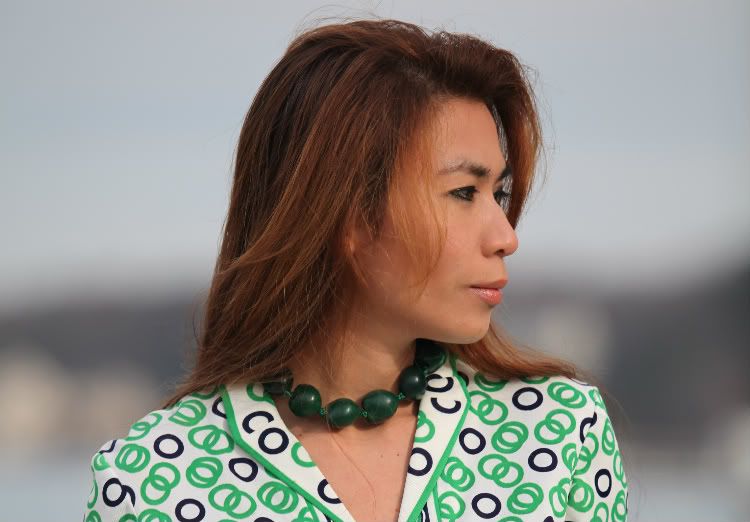 This green choker was given by my friend

Alpha

, four years ago. Thank you dear friend!
Green and dark blue circles....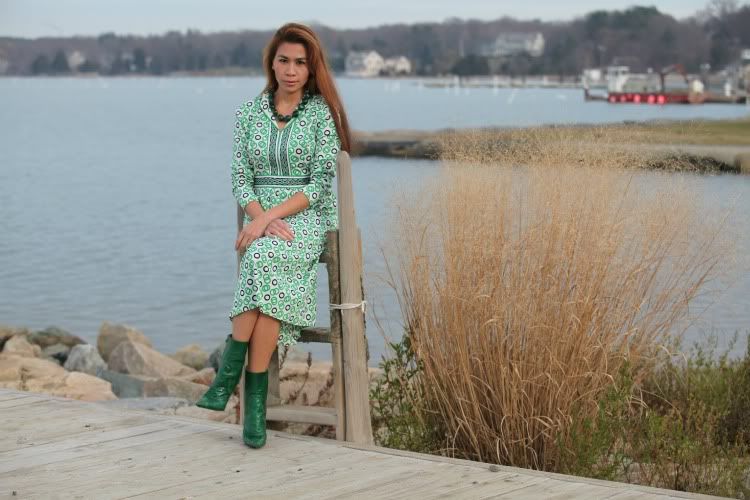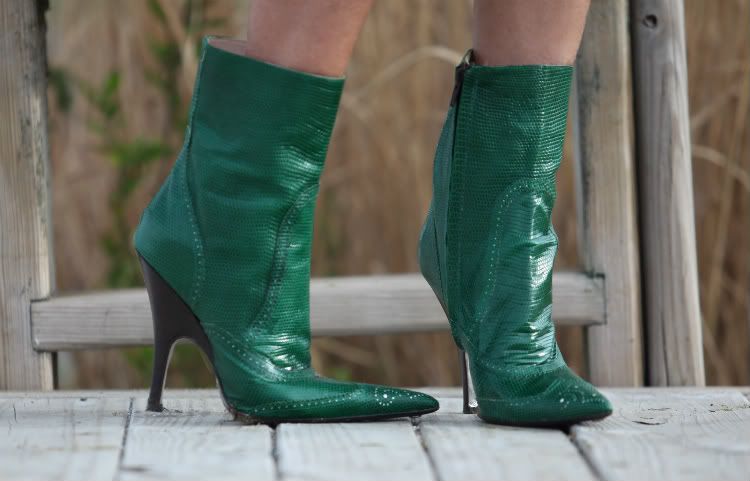 One of my favorite boots by GianFranco Ferre even it is so painful in the foot. I like it because it's green! I love everything that is green!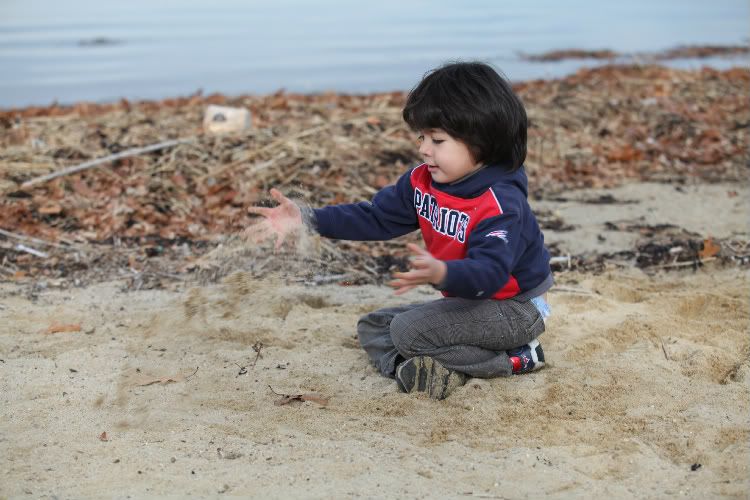 The Lil Man was too busy playing on the sand. He didn't want to have pictures taken with me, ''I'm too busy, Mommy", he said.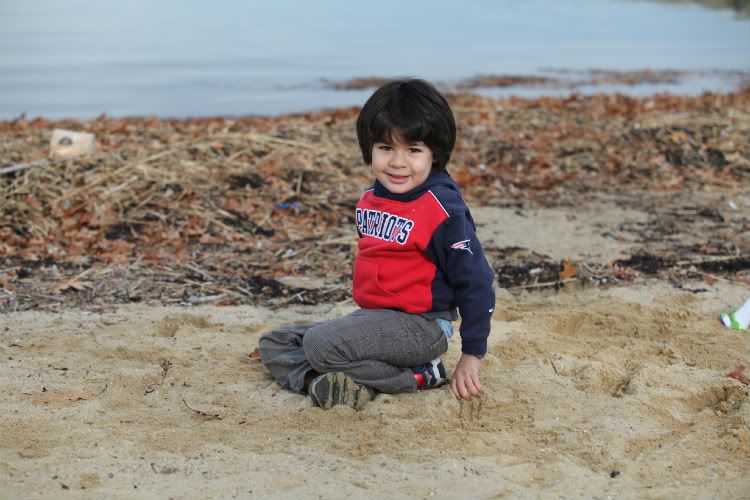 But he gave me the sweetest smile!