We've been so busy with holidays. For this reason, I ceased updating my blog for more than a week. I know, it does make me feel bad for I have been neglecting our online diary. But on my sweet return, I have so many wonderful stories and photos to share with you, which some of them will be on my next post.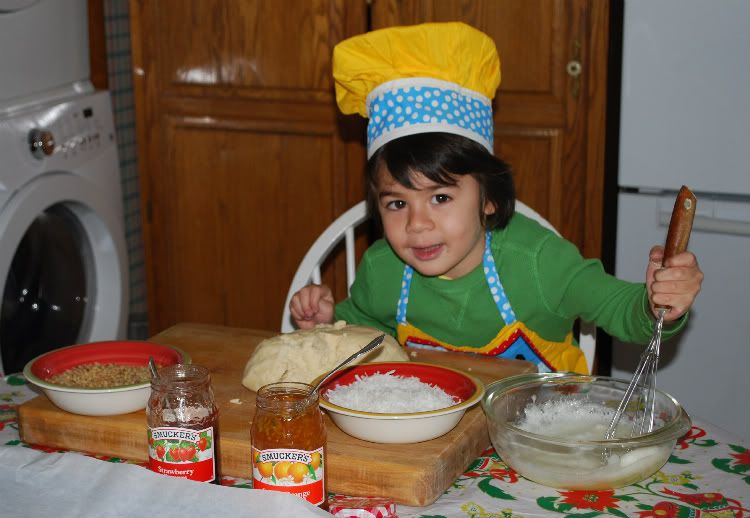 The Lil' Chef is ready to mess up the kitchen.
Each year, baking holiday cookies is at the top list for our Christmas activity. Last year we made

gingerbread boy cookies

(those photos on my blog header), this year we also have baked; we baked thumbprint cookies! We used Smuckers jam in strawberry and sweet orange marmalade for toppings. I was not compensated for this post in any way. We only like this jam and we've been using this at home for our PBJ sandwich.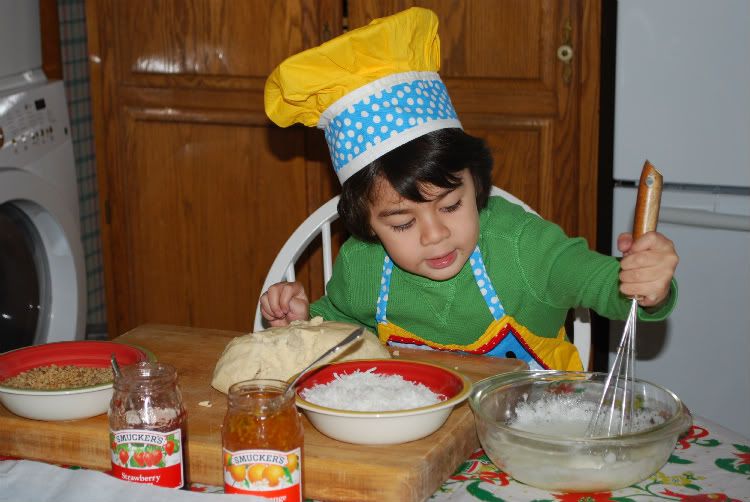 For those of you who'd like to make thumbprint cookies that would taste as good as our cookies, just follow the simple steps.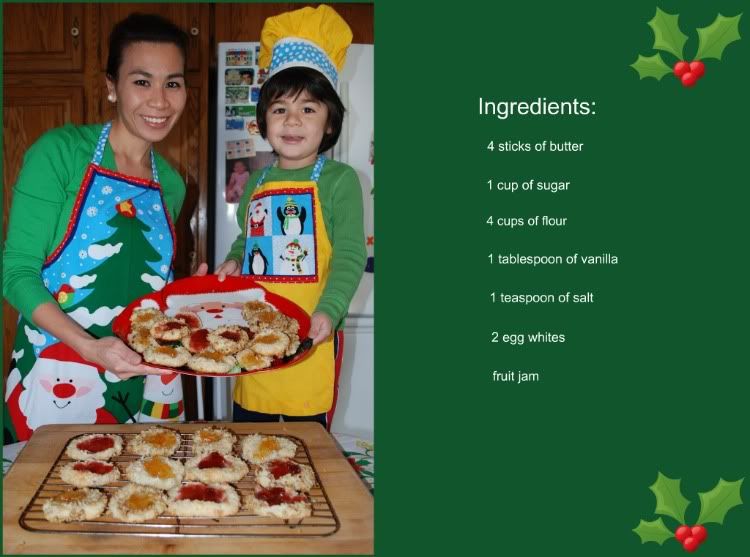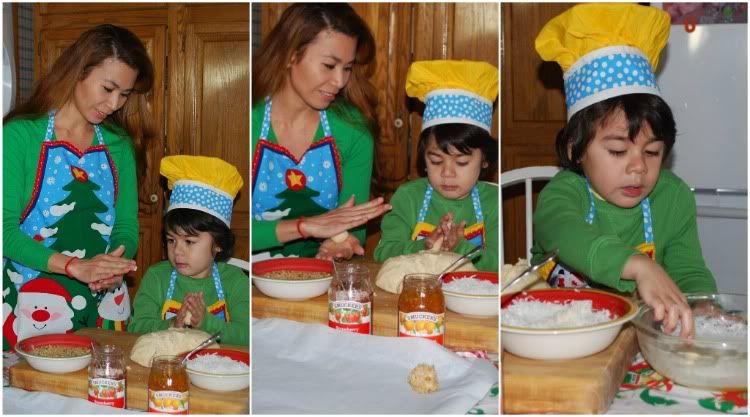 The first thing you do is to whip the butter and sugar together for three minutes. Make sure the butter is soft before mixing. Add tablespoon of vanilla and 1 teaspoon of salt. Gradually add 4 cups of flour to the mixer. You can also add spices like cinnamon or nutmeg, if you like. After the mixture is a soft dough place in refrigerator for at least 30 minutes. Once the dough is hardened in the refrigerator, roll in 1 inch diameter balls and coat the balls with the eggwhites and roll the balls either on crust nuts or coconut flakes then place on wax paper on a cookie sheet.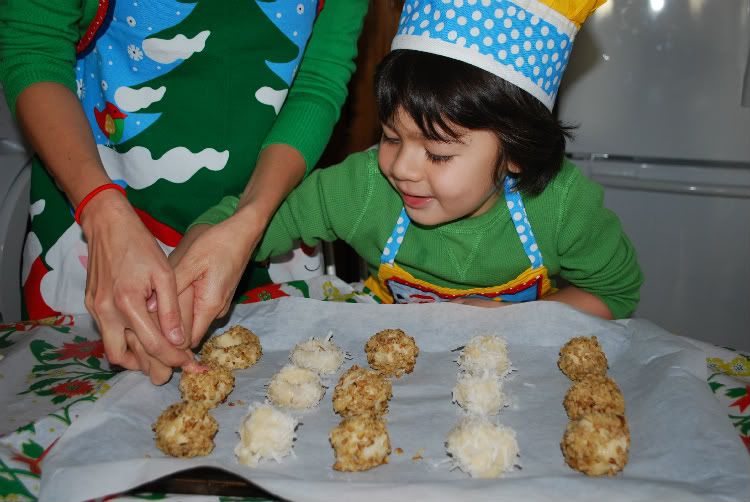 Once the balls are rolled out on a cookie sheet, use your thumb and make a depression in the middle of the ball.
Fill this depression up with your choice of jams.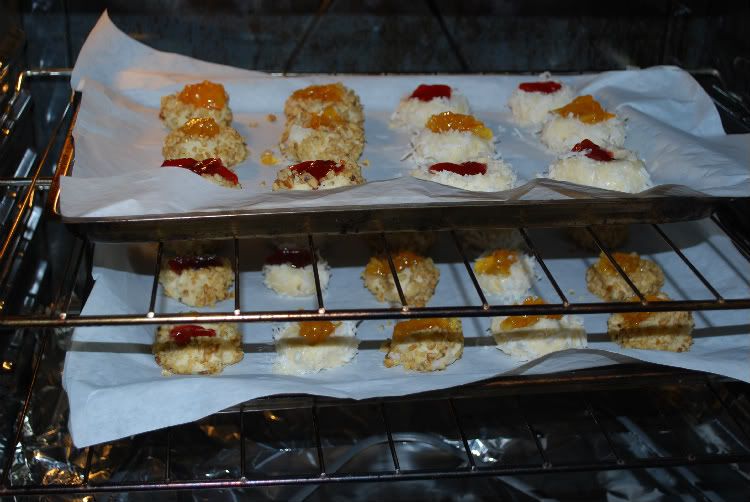 Place in pre-heated oven at 350 degrees for 15-18 minutes.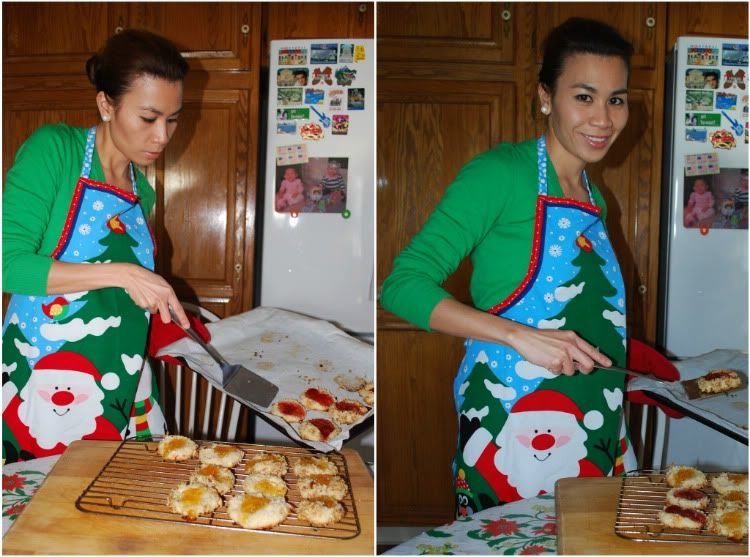 Loving the aroma cookie in our house! *sniff, sniff, sniff*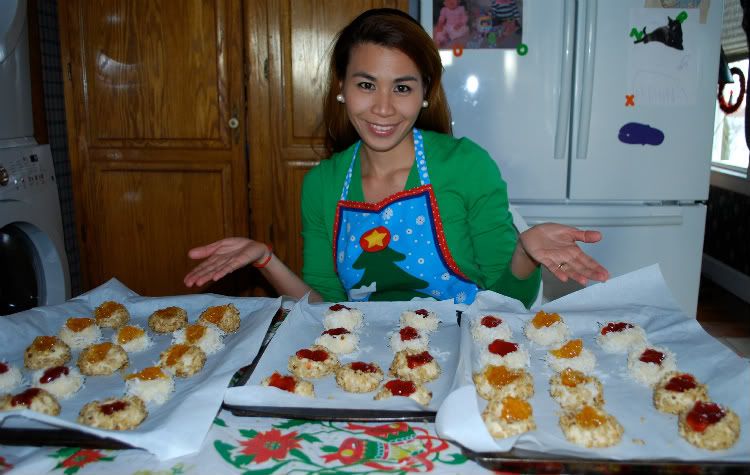 Wah lah! They are done!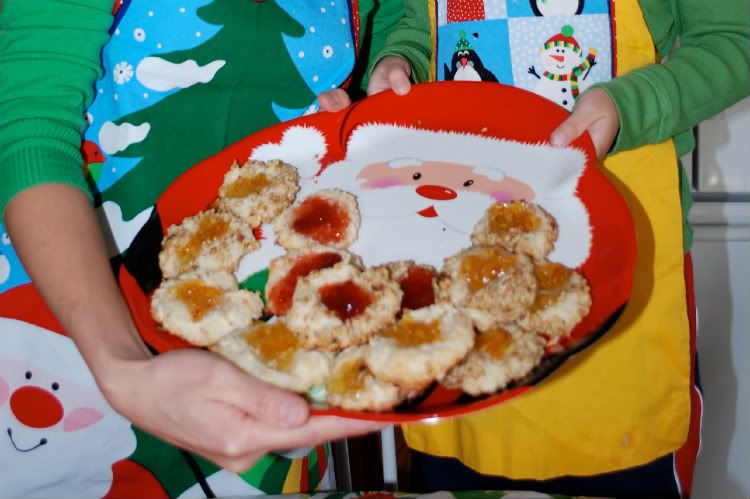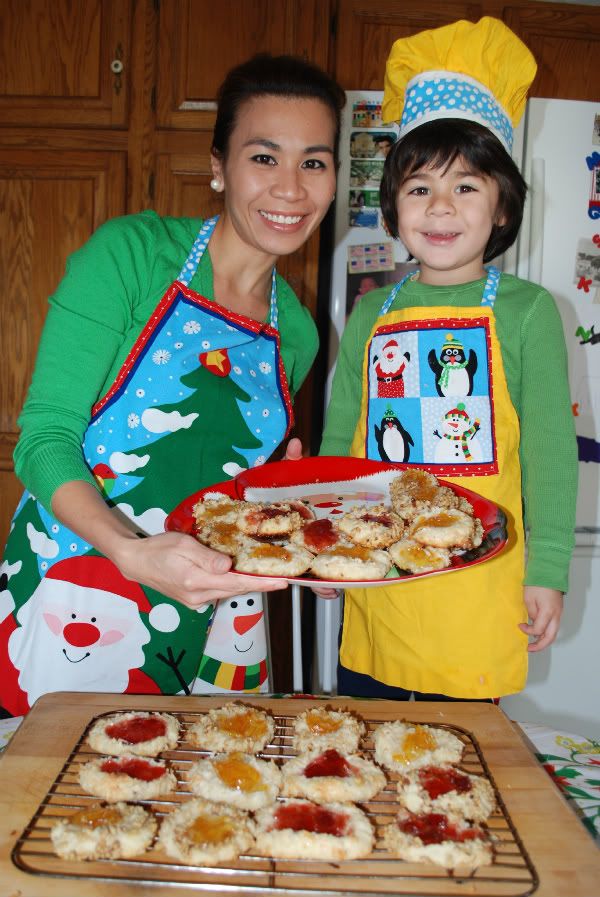 By the way, I made those aprons and Mr.Freddy's hat, last year.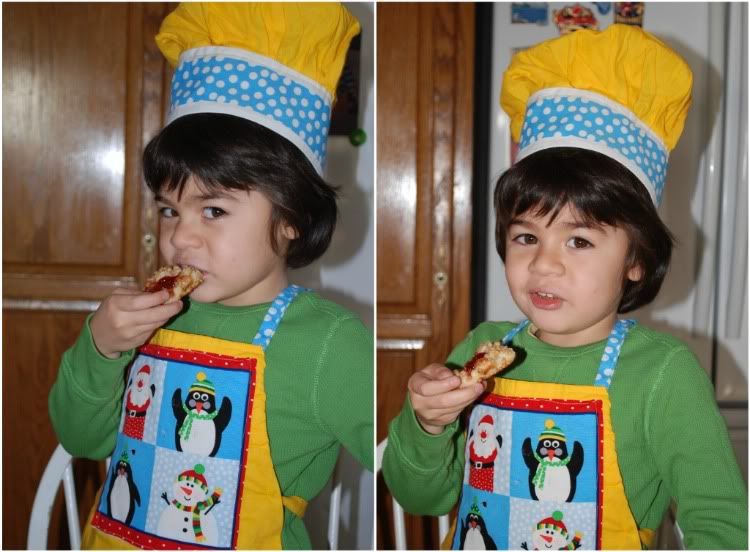 Yum, yum! Anybody want some thumbprint cookies?!
Baking with Mr.Freddy is more fun than baking alone by myself. I was laughing out loud with his great sense of humor, imitating Pinocchio.