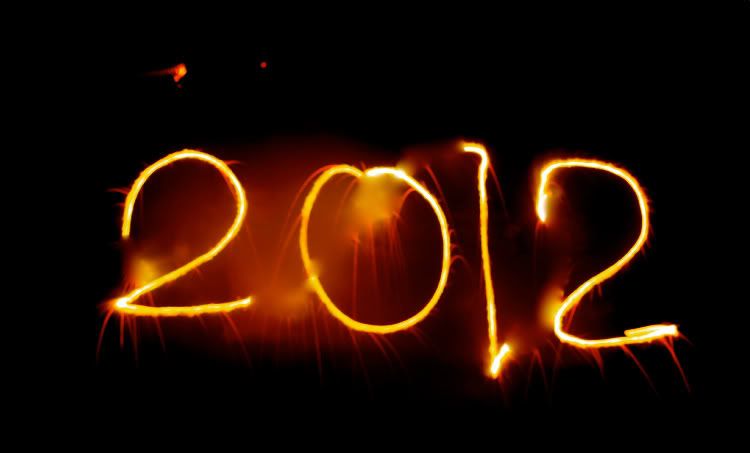 We used sparkles to welcome 2012.
A half moon, on the night of December 31st.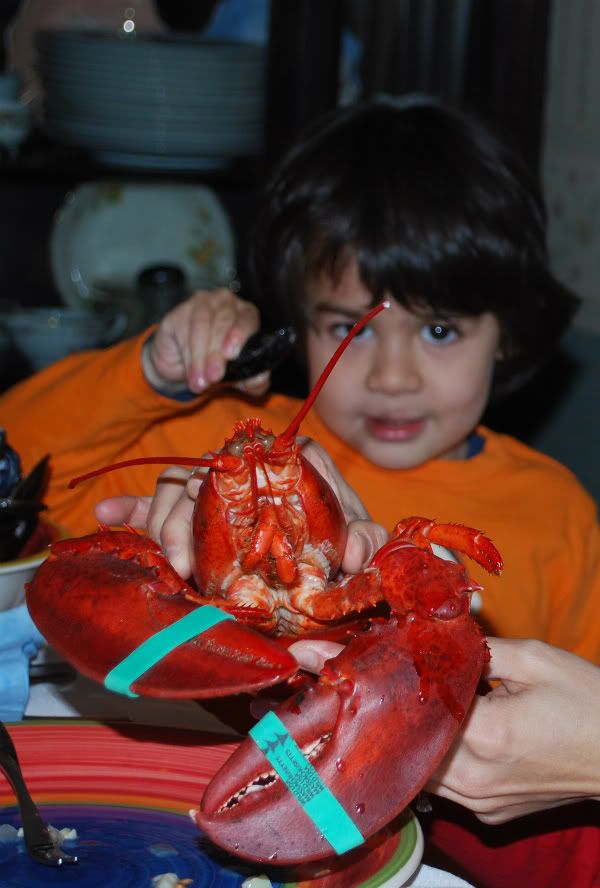 Lobsters and steamed mussels (not in the picture) were served on dinner table. Seafood has always been part of our tradition every New Year's eve.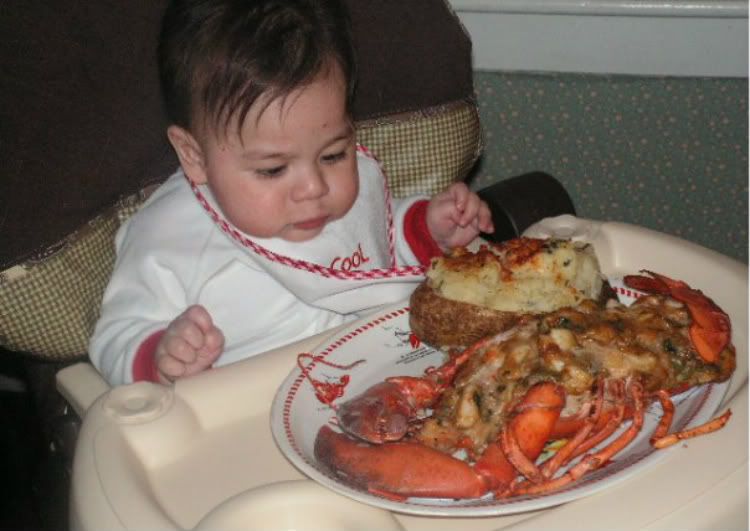 While I was browsing my photo archives, I found lil' man's photo. This was his first New Year and yes, we had lobsters for dinner.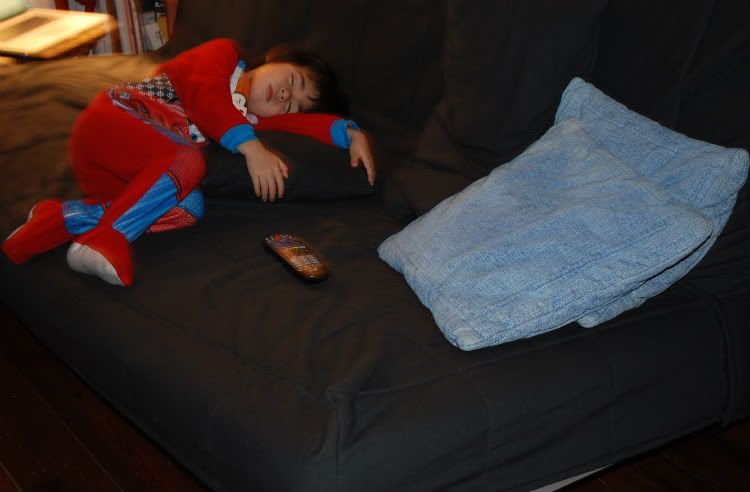 Someone fell asleep on the couch while waiting for 2012. I took this photo at exactly 12 midnight, the very first day of 2012.
As I bid goodbye to 2011, there were lots of good memories that are worth-remembering, lots of lessons learned that keeps me tough and a stronger person.
Year 2011 when my friend Mabel gave birth to a healthy and beautiful baby girl named Lyla. Congratulations Mabel and Jeff! As we speak, their bundle of joy is almost 2 months already.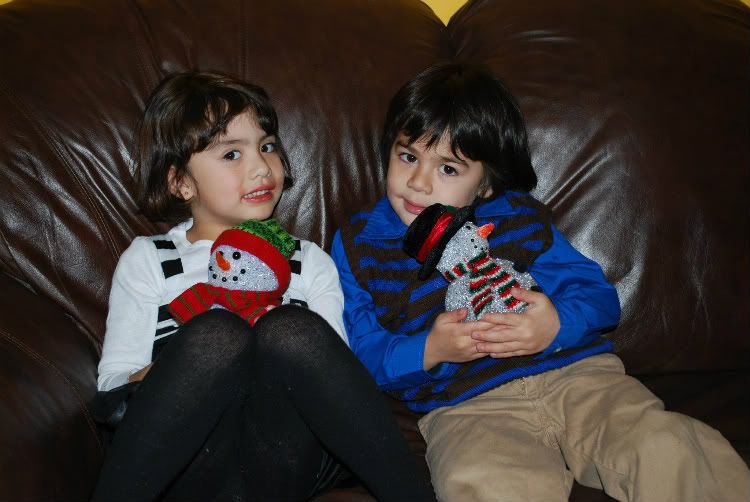 Mr.Freddy with his girl friend Tala. I was so pleased that Alpha and her family invited us for a wonderful Christmas Eve dinner. To the Sanford Family, thank you very much for having us into your home!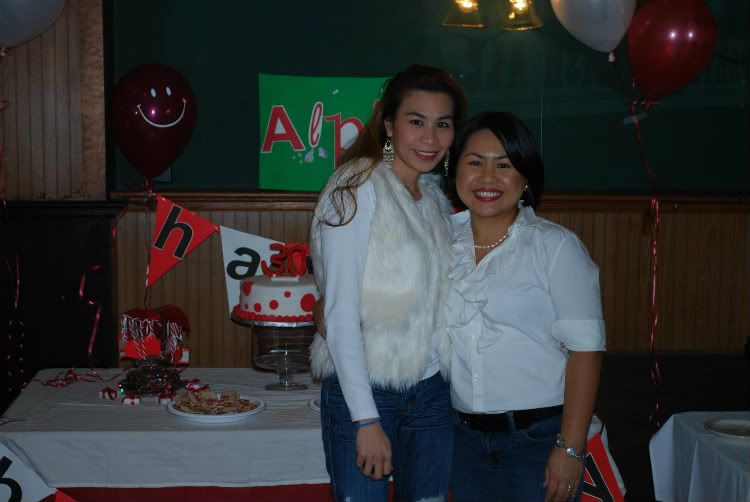 My friend

Alpha

who just turned the big 3-0. Happy Birthday again, girlfriend! I wish you all the best and hope all your dreams come true!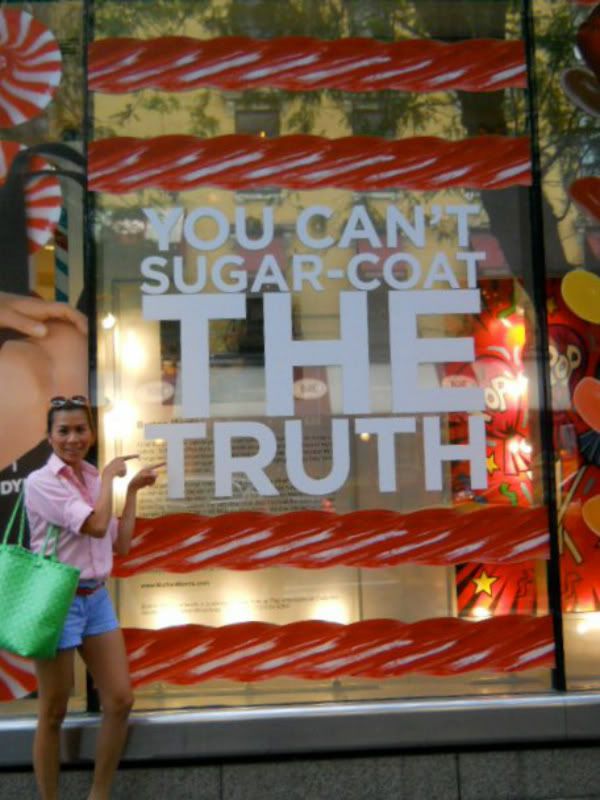 A striking slogan written on the glass walls at

Dylan's Candy Bar

. I agree with this quote. Yes, truth hurts and that's
the
reason why some people sugar coat everything... that's the sad fact of life. Honesty is really the best policy. Honesty sometimes hurt but that's the reality and you have to learn to accept and it depends on how you take it. I'm sorry but I always believed in honesty. ''Truth made you traitor as it often does in a time of scoundrels".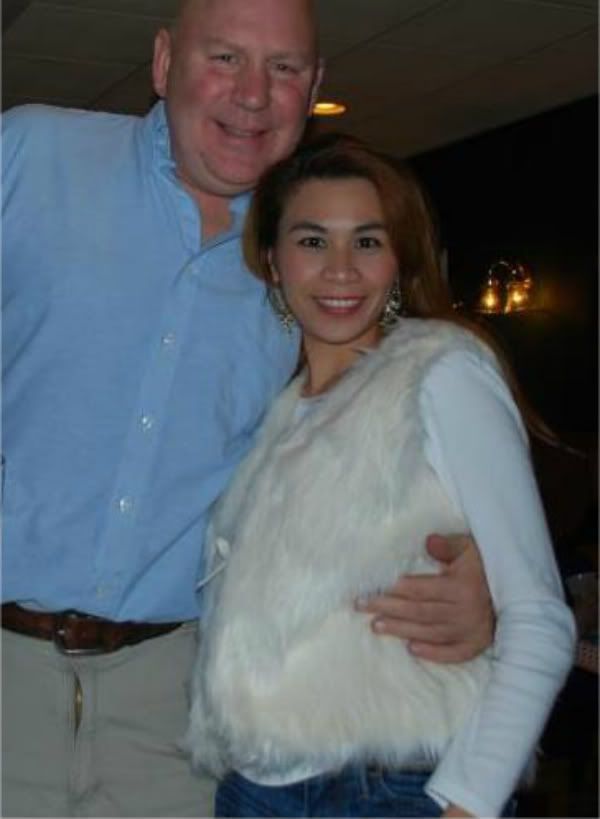 Of course, I am so blessed and grateful for having a loving and supportive husband, who's been our (Mr.Freddy and I) constant photographer. Thank you dearest husband! Love, your forever loyal wifey :-)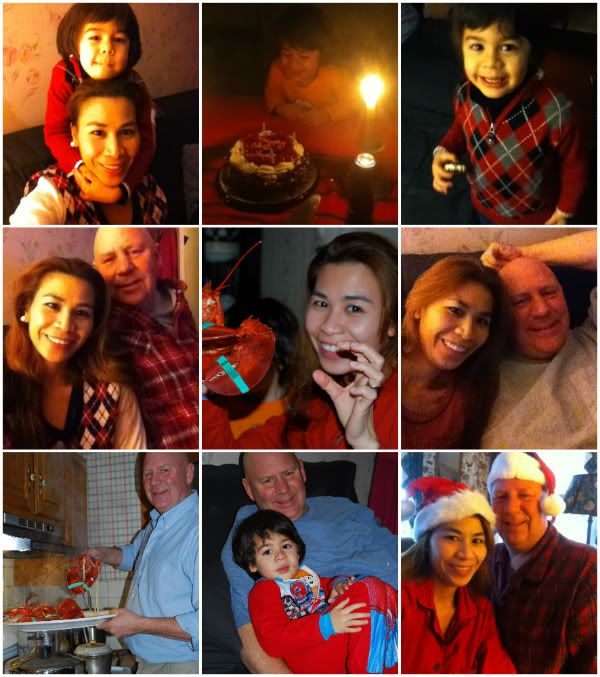 Happy New Year everyone! If you wish to get more latest updates from us, add us on your

twitter

because I just set my twitter account to PRIVATE.