Every child has a dream. Big or small dream. A dream for lots of toys that bring happiness to them. Just like any other children, Mr.Freddy has his own dreams, too. Every time we watch tv and the Disneyland commercial will pop on the screen, he would scream for joy, pointing out the tv and wishes for going to Disneyland!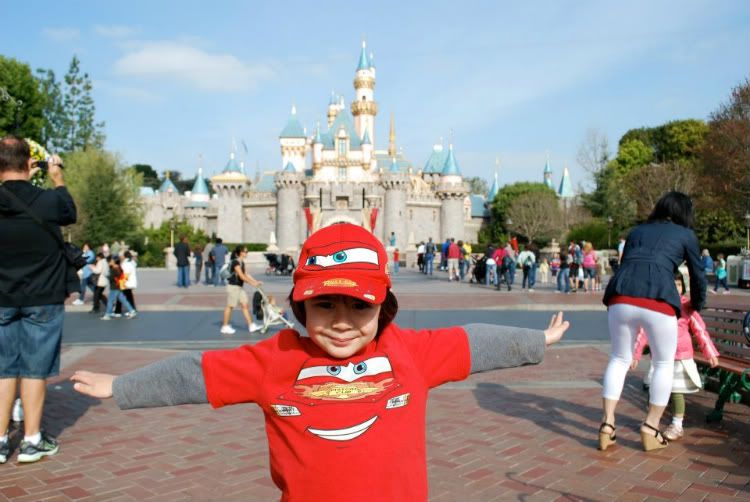 Yeehaw, I'm at the Disneyland! My dream came true! Thanks Mom and Dad for being supportive in making my dream happen.

And I was jumping for joy again when I see Lightning McQueen and Mater!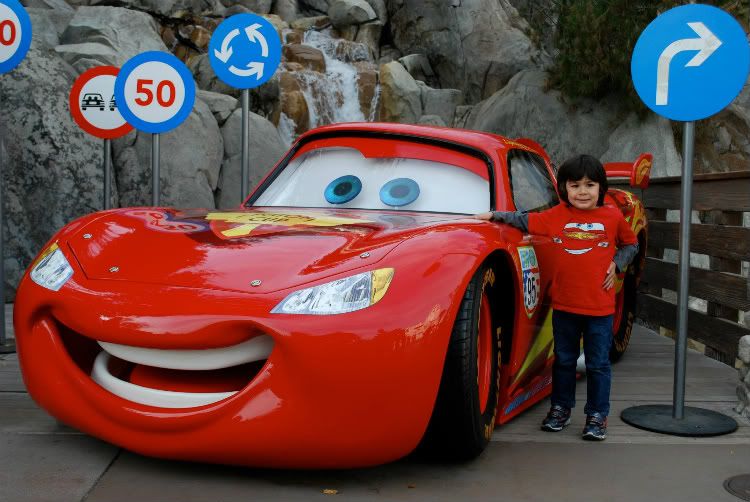 Mr.Freddy preferred going on a smooth ride like carousel. This is the only ride that he didn't refuse to ride on. He became terrified after we went on Thunderhole ride. Hubby and I had no idea that the latter ride is like riding on a roller coaster, huh!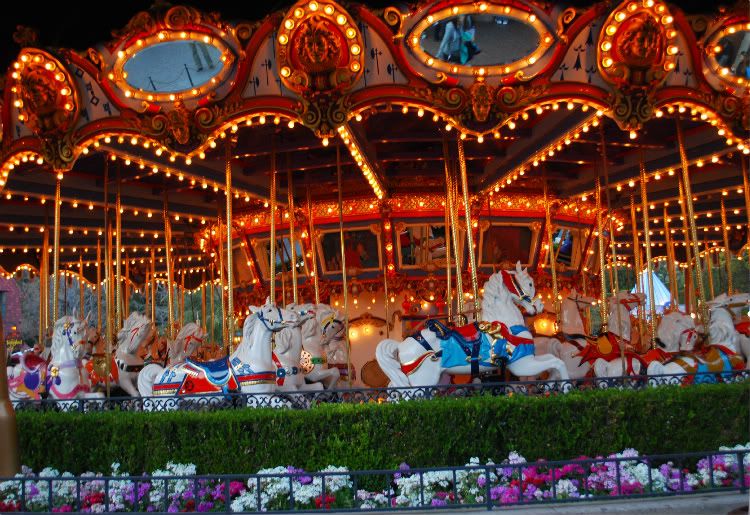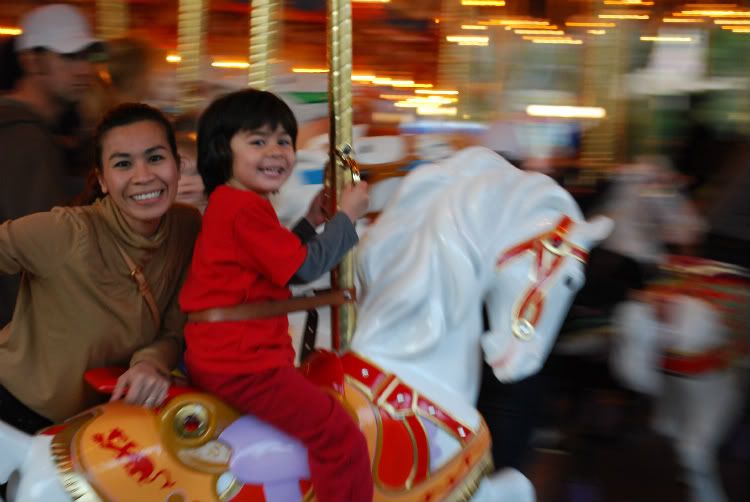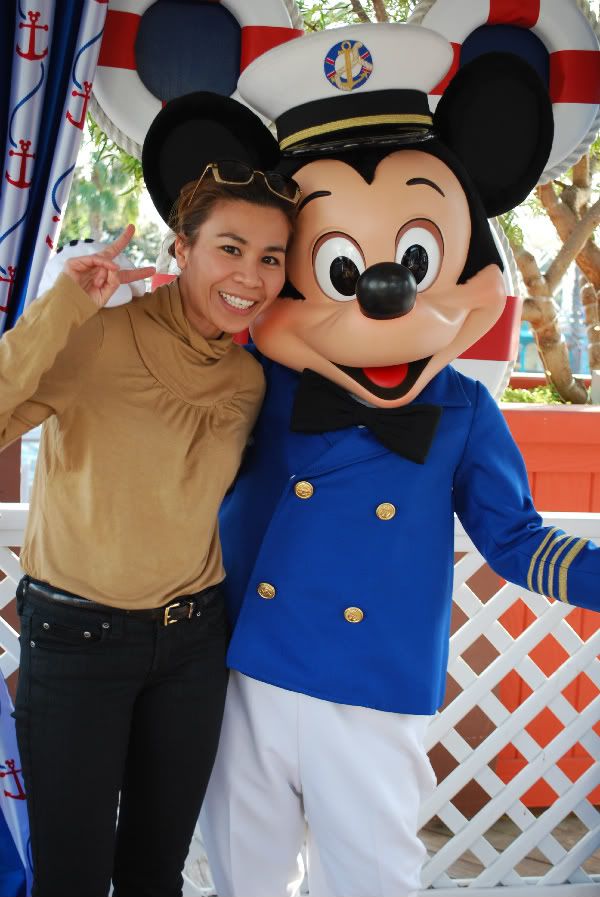 Me and Mickey. Bring back the child in me. Mr.Freddy wasn't in the mood to have pictures with all the Disney characters except Lightning McQueen and Mater only.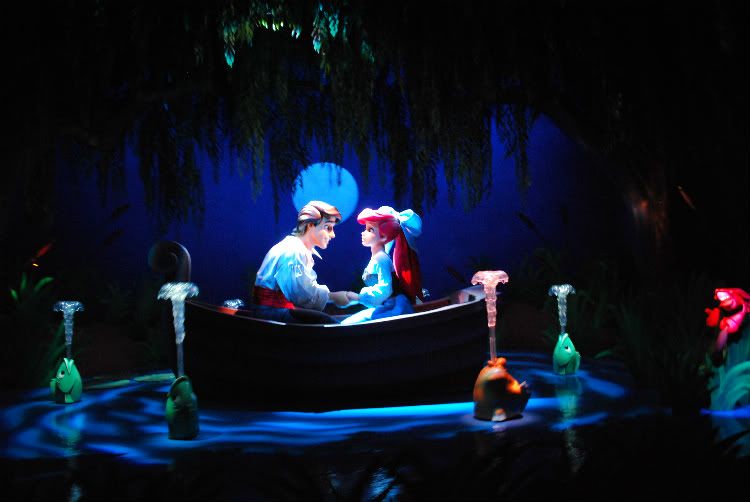 One of the beautiful and sweet moments of Ariel and Prince Eric in the Little Mermaid storyride.
Minnie and Mickey dancing. They are both so cute!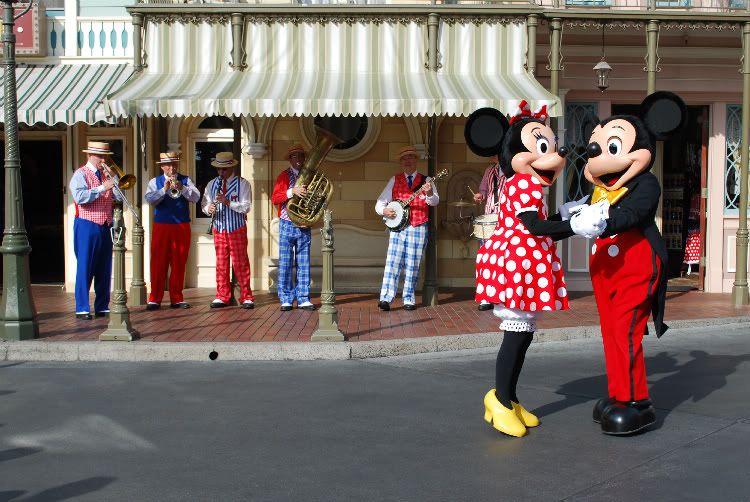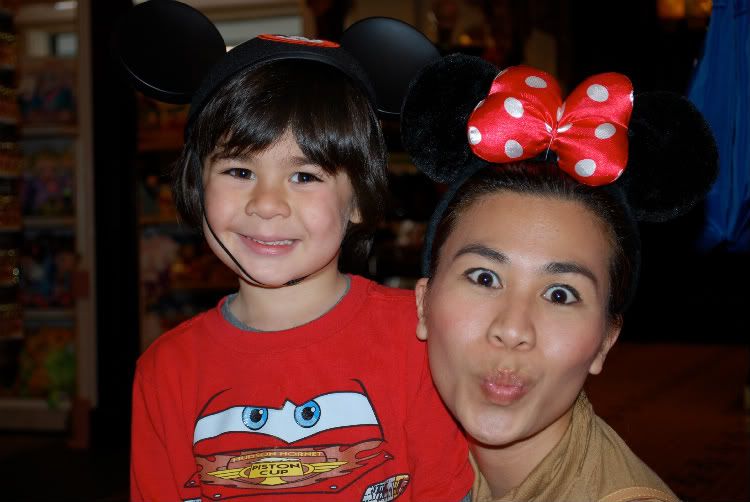 The new version of Mickey and Minnie. I meant, the scary version! Hehehe!


We witnessed the parade along Main Street. Mr.Freddy was smitten!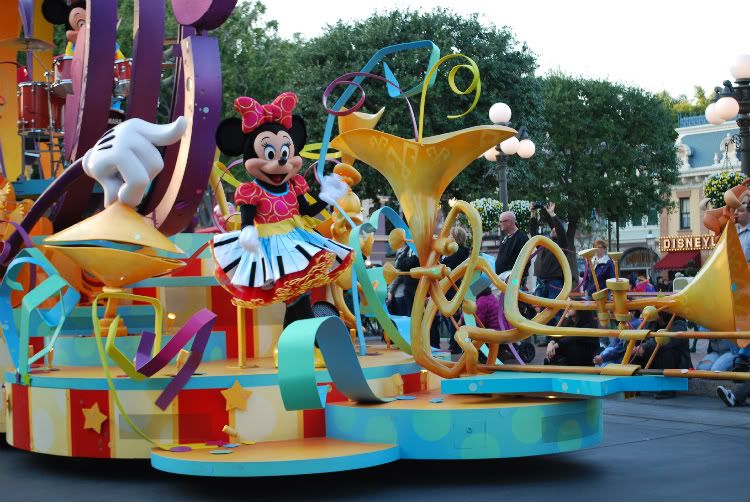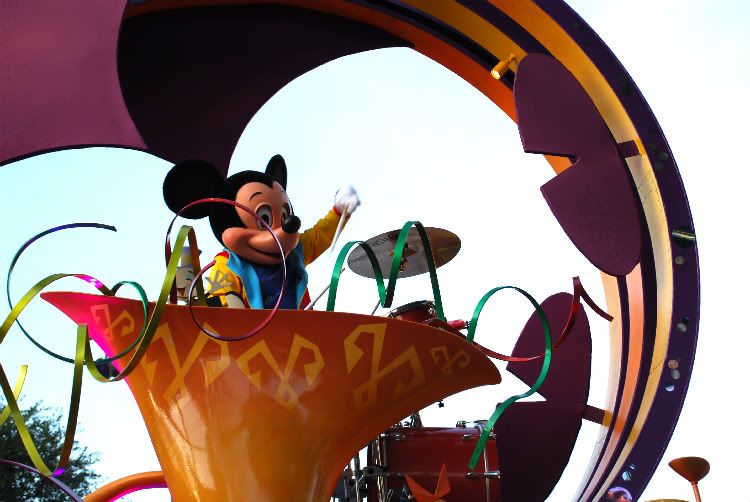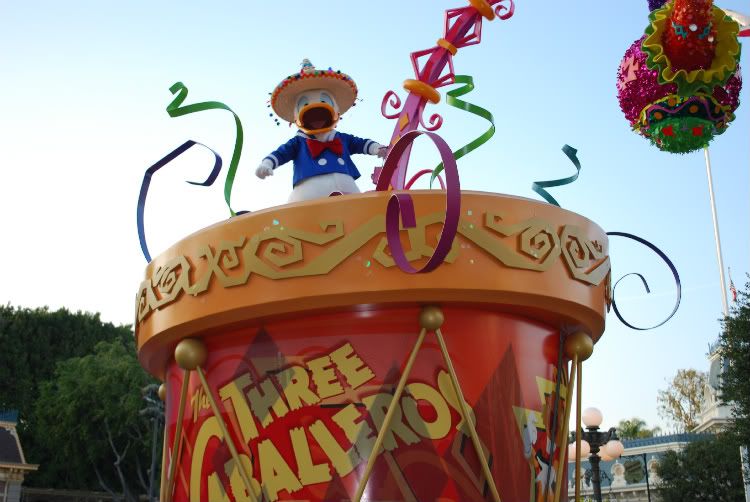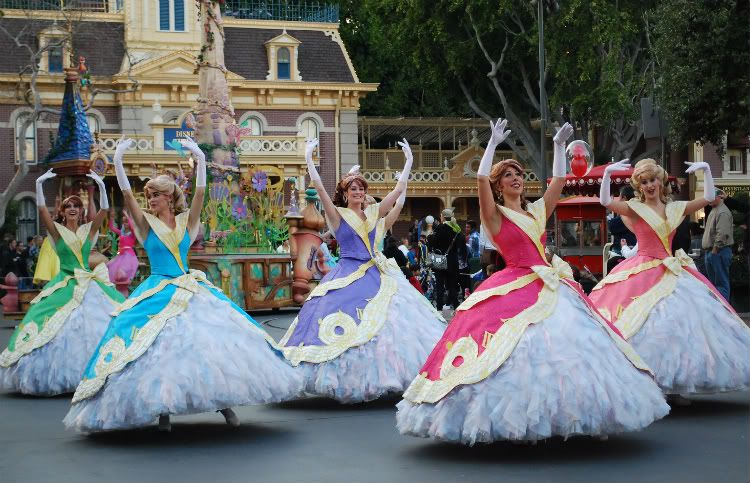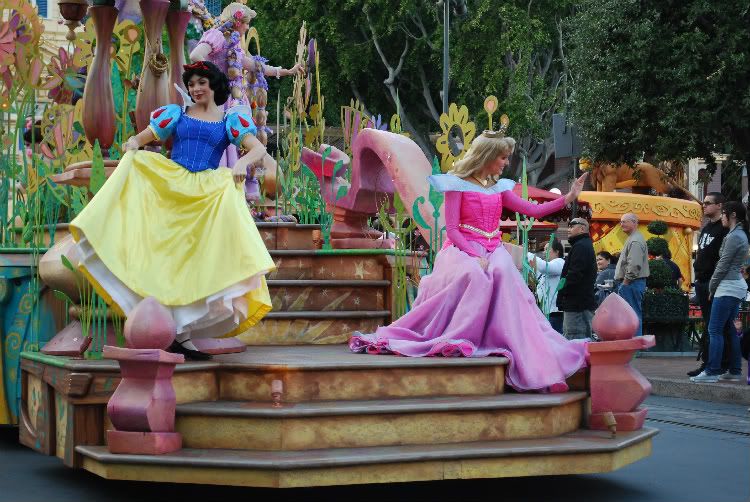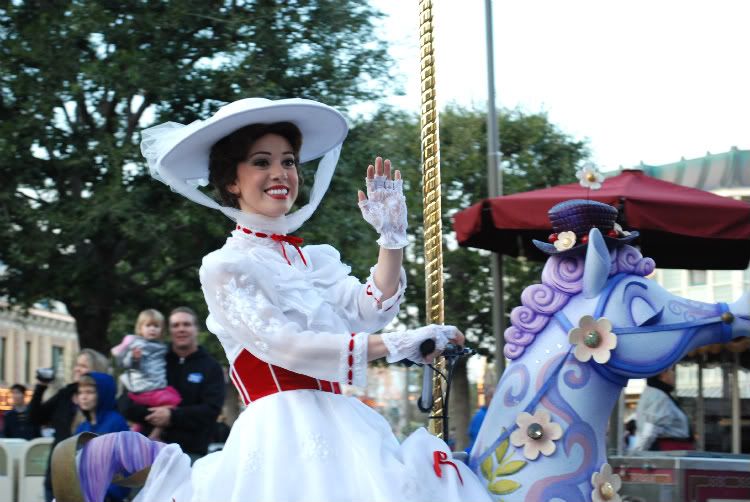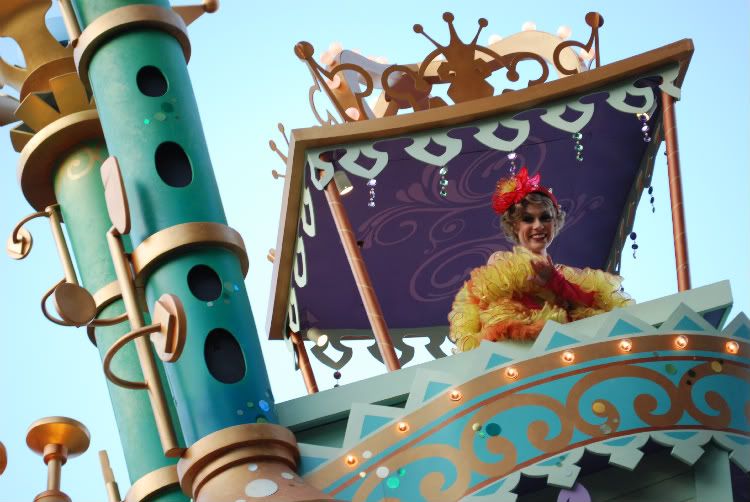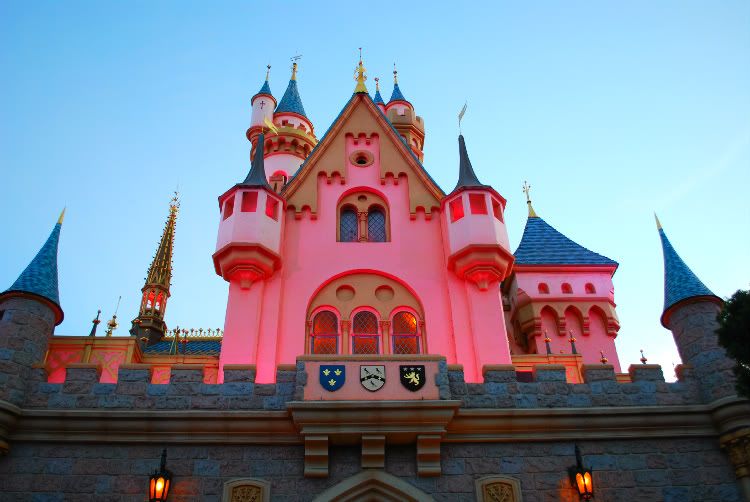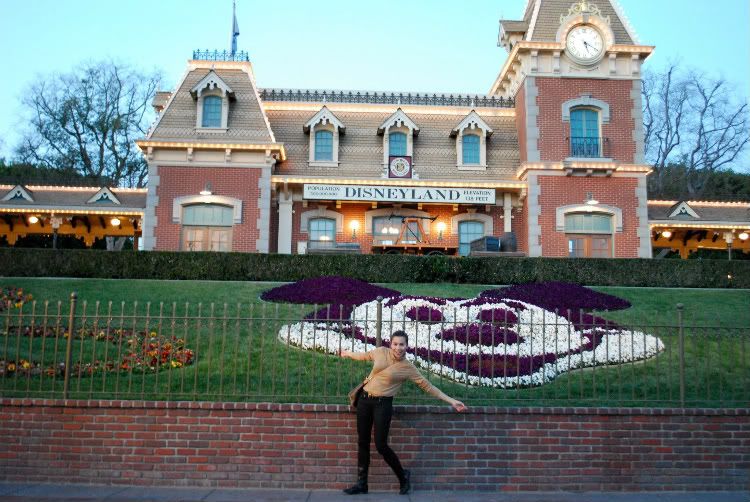 It feels great to feel like a child again! We all had fun but everything is overpriced.
Once again, thank you very much for all your comments and taking the time for stopping by our blog. Stay tuned on Mom and Son journey on the West Coast!