Not in our travel bucket list, it was just a stroke of luck when we drove by El Matador Beach in Malibu CA. It was 83 degrees fahrenheit, so we decided to spent a whole afternoon here at this beach. A good weather to bake ourselves under the sun.
Ahhh! The water is so refreshing. I can't do this in Boston at this winter time.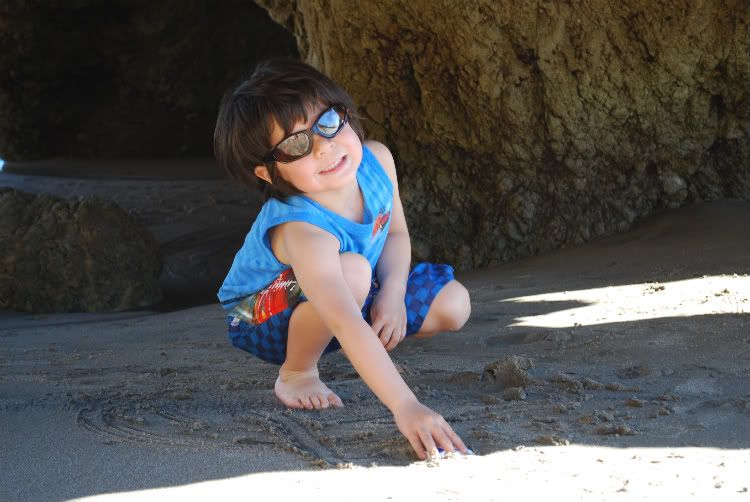 By looking at this photo, I could hardly believe that he is a big now.
He likes going under the little caves within the rocks.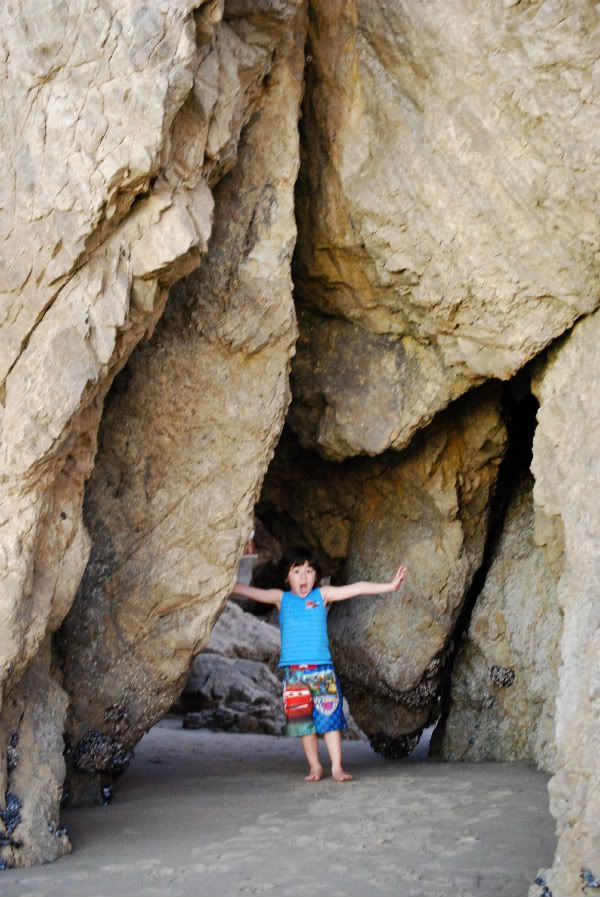 I love his sense of humor... he knows how to pose in front of the camera.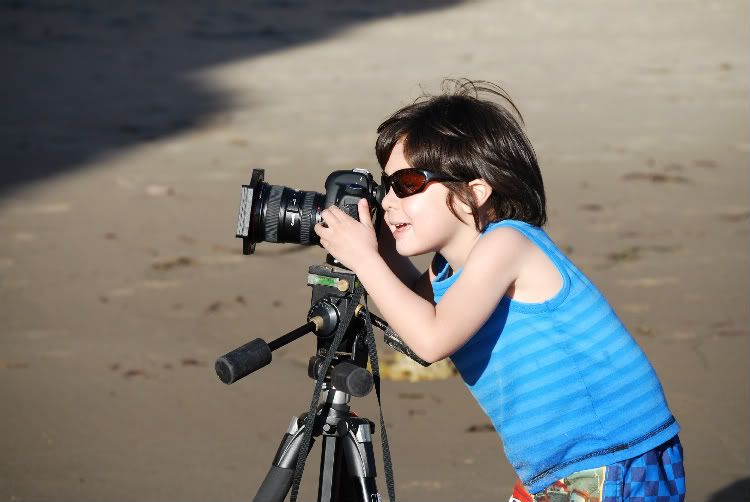 I guess, he is following in his daddy's footsteps. But it scared husband to death when he saw Mr.Freddy using his camera. Santa gave him a camera this past Christmas but he forgot to bring it with him.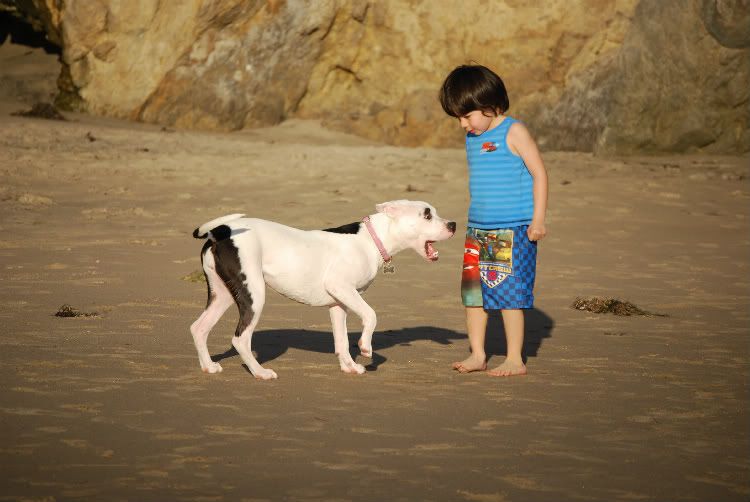 A man's best friend. This dog had been chasing him. He must like Mr.Freddy.
Enjoy the rest of the photos, guys.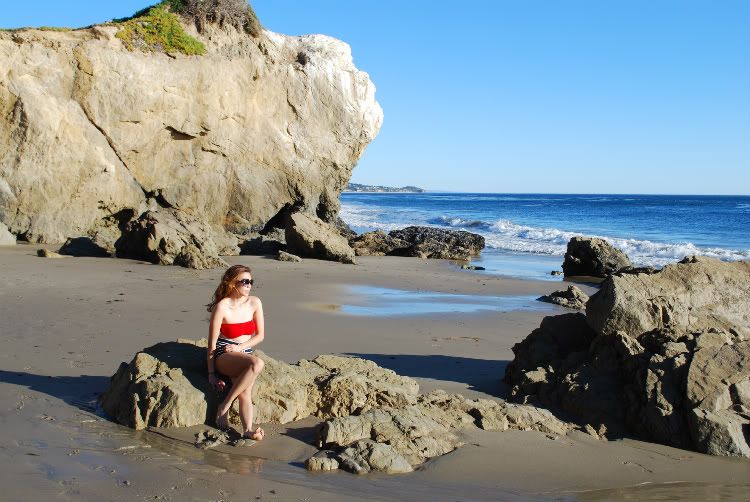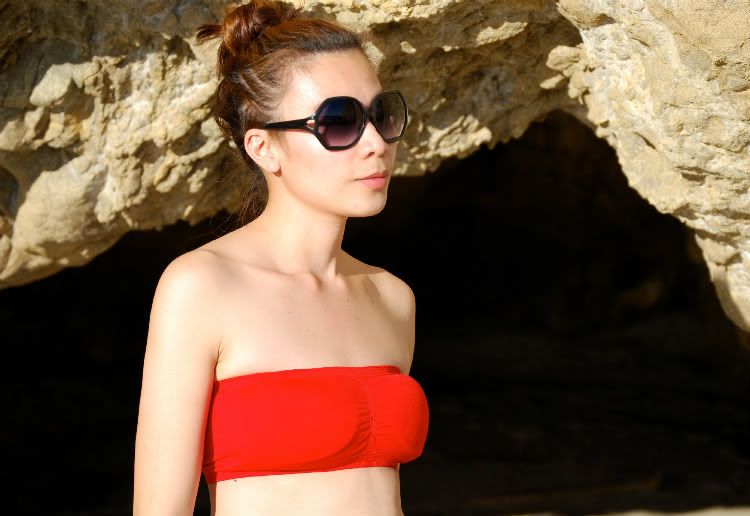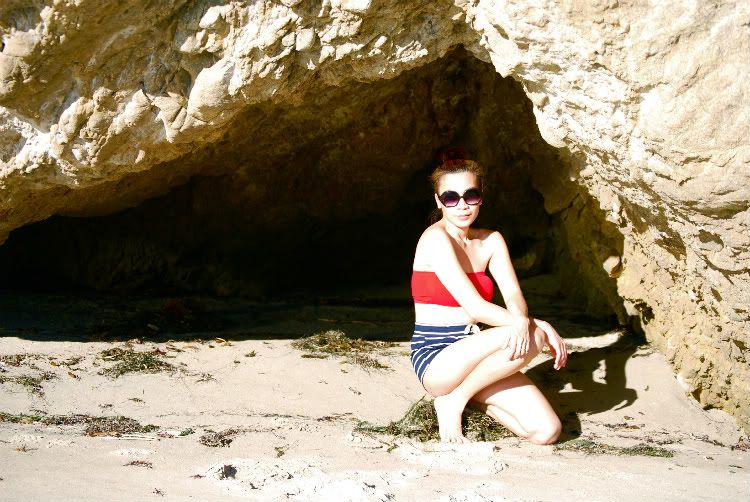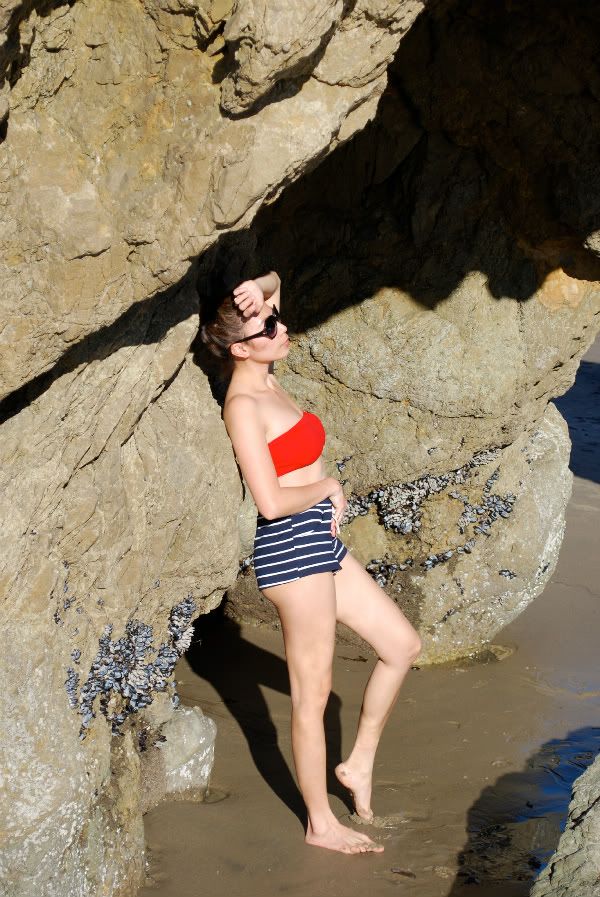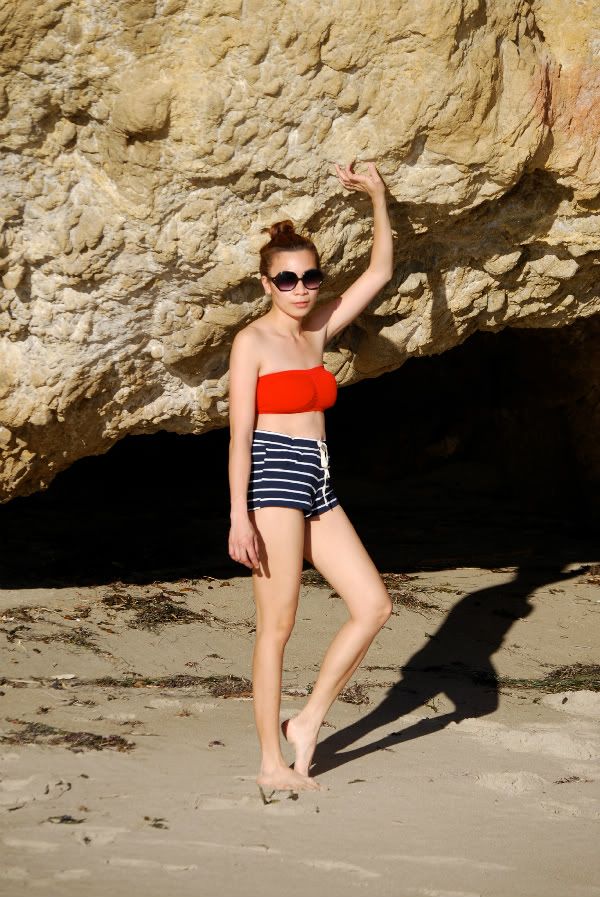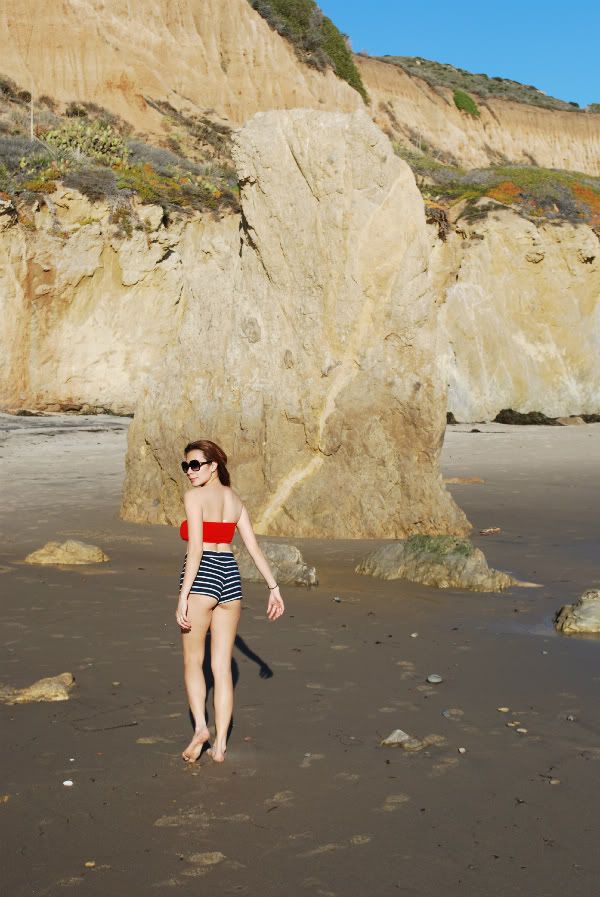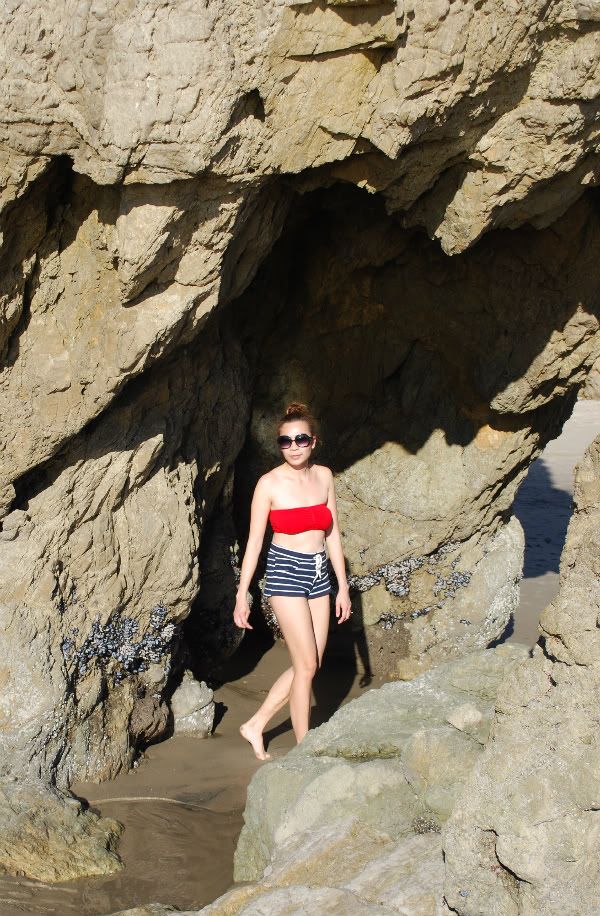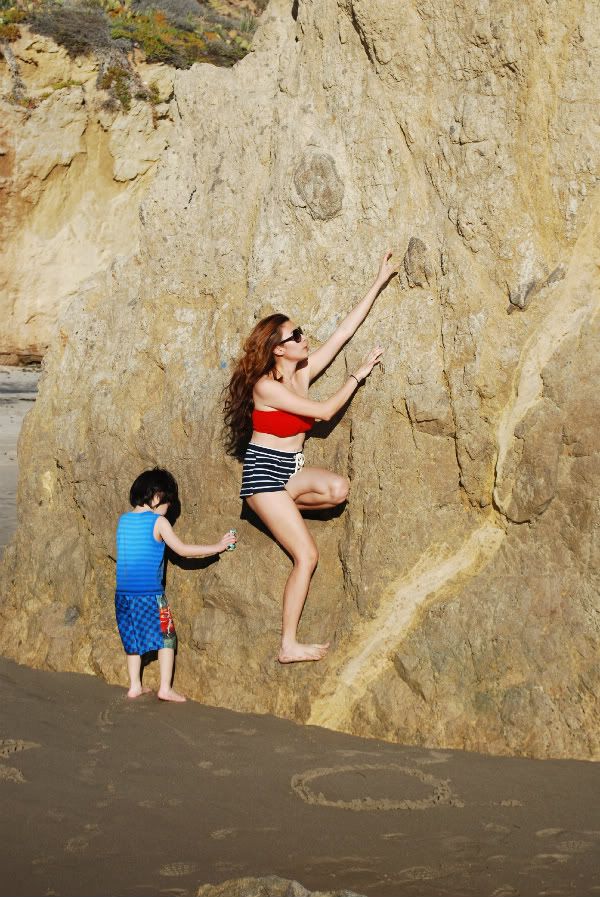 Our real rock climbing.
We gave up rock climbing and have a photo instead.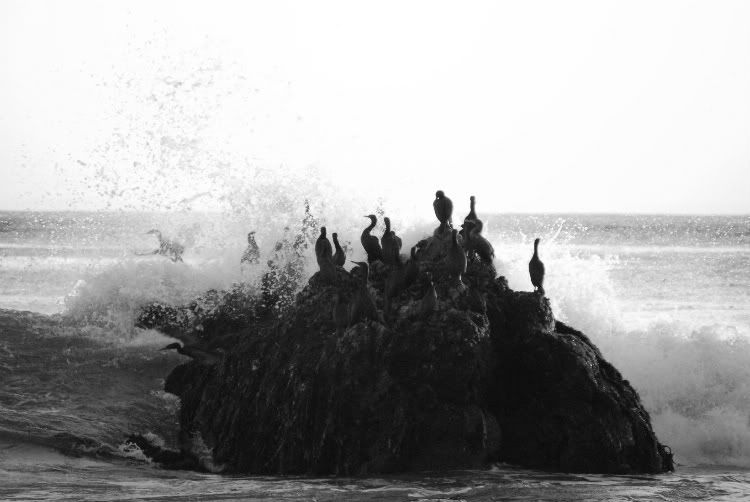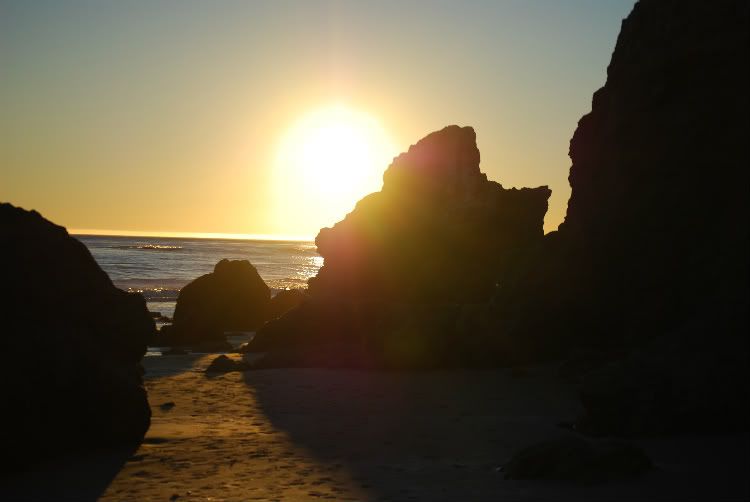 It was so lovely watching the sunset with the family. We all had fun at this beach.