The Lil' Man in every Christmas of the year- 2008, 2009 and 2010. From being so chunky baby, and turning into a big boy now. He is growing like a weed.
The Lil' Man on
Christmas 2011.
We had a wonderful Christmas time. As I have said, my Christmas is more enjoyable since Mr.Freddy came into my life. It's been a joy while watching him as he opened his presents from Santa.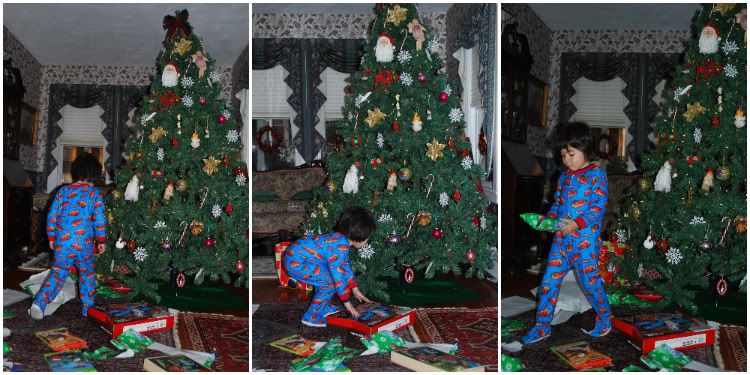 On Christmas morning, he was so overwhelmed with all the presents he received.''Are these presents for me, Mommy?"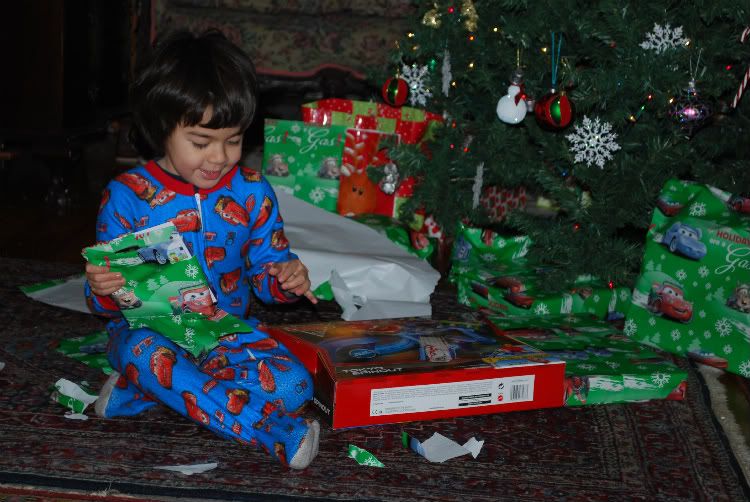 Yes, that cheeky grin on his face.
So many gifts. He's on Santa's good list; good boy, checked! listen to his Mom and Dad, checked! Well-behaved- (Mmmm... not so always WELL- behaved but at least once in a while.
In every special occasion, I never fail not to take pictures, so here's our Merry Christmas 2011 Photo Memories, on the morning of Christmas.
Still a sleepy lil' man? or I guess, he got tired from the day of baking our

thumbprint cookies

.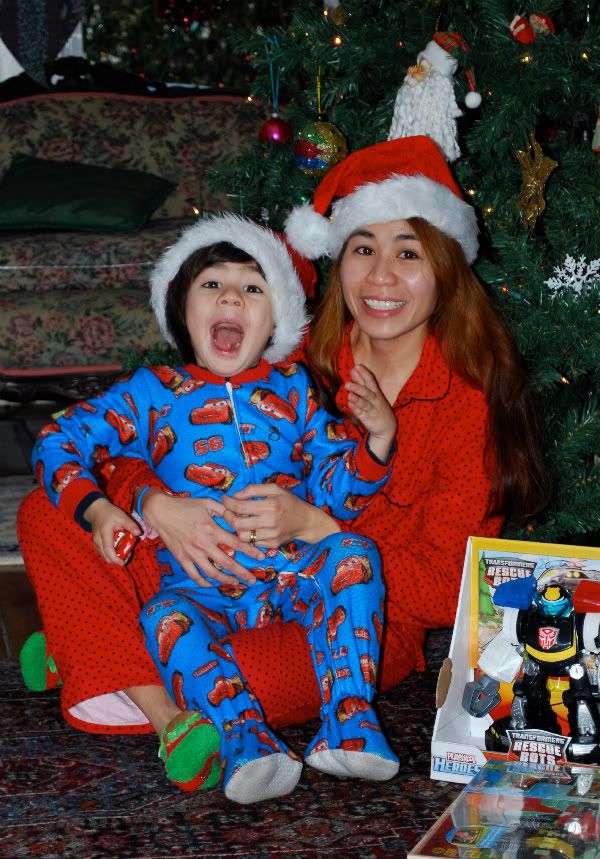 Waaahhh! No! He's not sleepy and tired, he was pretending to be sound asleep. *shaking my head with a smile* The Lil' Man was so silly. I love his sense of humor.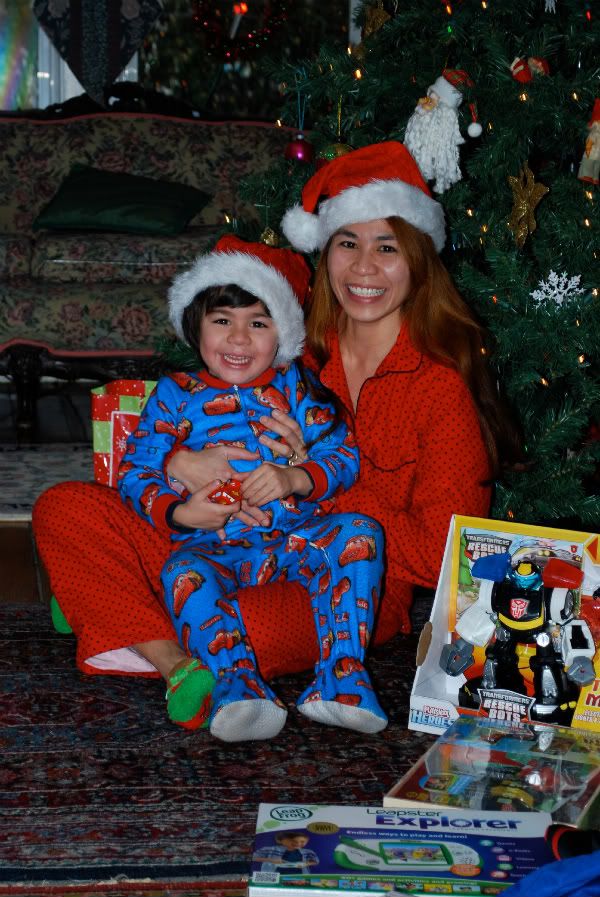 He is the reason why I am happy.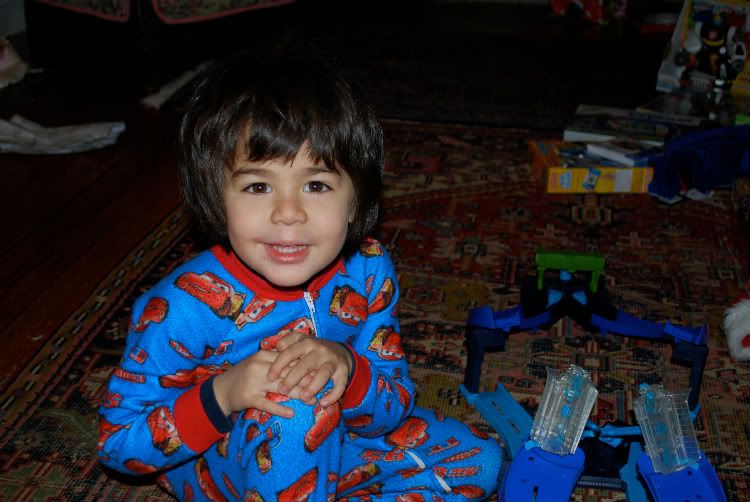 His euphoric smile. I can tell how blissful and lively he was surrounded with gifts, small or big gifts- and that's the magic of gifts on Christmas.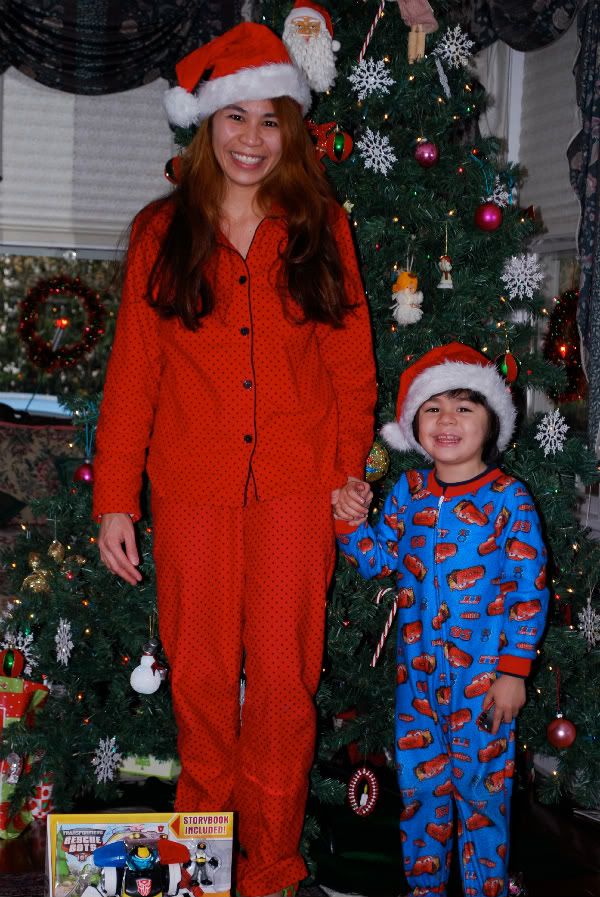 With my joy.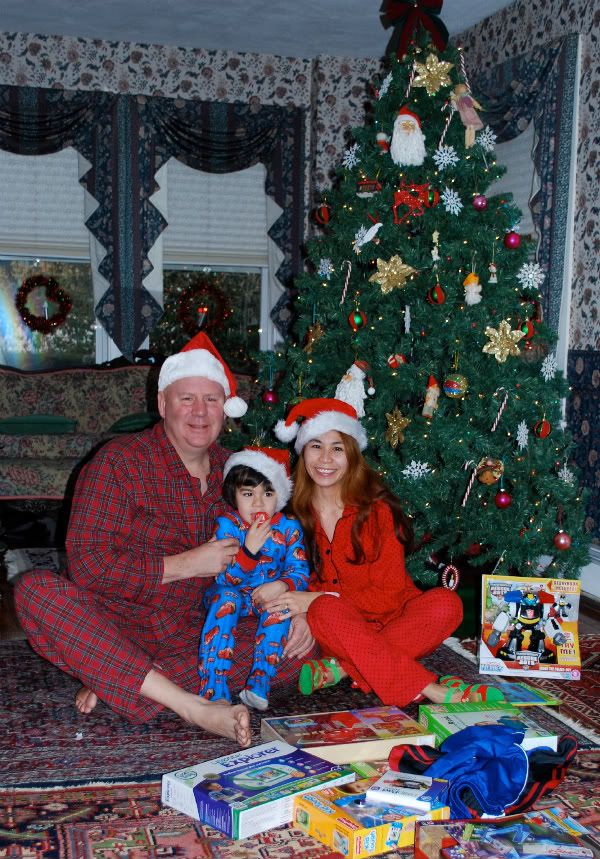 Our Christmas 2011 family portrait.
Hope you had a magical Christmas and a Happy New Year!