As of this writing, we've been traveling for two weeks already and we are all enjoying this long family's journey. Finally, I got a better connection tonight and I am able to update our blog. You know, I can't live without the internet. Yes, internet is vital especially for a blog junkie like me. Some of the places we had gone to were really desolated such as Death Valley (will share photos on the next post). We were there last night and the internet service in hotel where we stayed at, only worked the next morning. Anyhow, I'm glad we are back in the city for a while. Tomorrow, hubby and I are taking Mr.Freddy to see Mickey Mouse, Woody, Buzz, Ligtning McQueen and Mater. Yuhoooo! Tomorrow is Mr.Freddy's biiiiiigggg day! He is very excited about it!
Sharing you photos from one of the journeys we made. These were taken at Valley of Fire State Park, the oldest park in Nevada USA.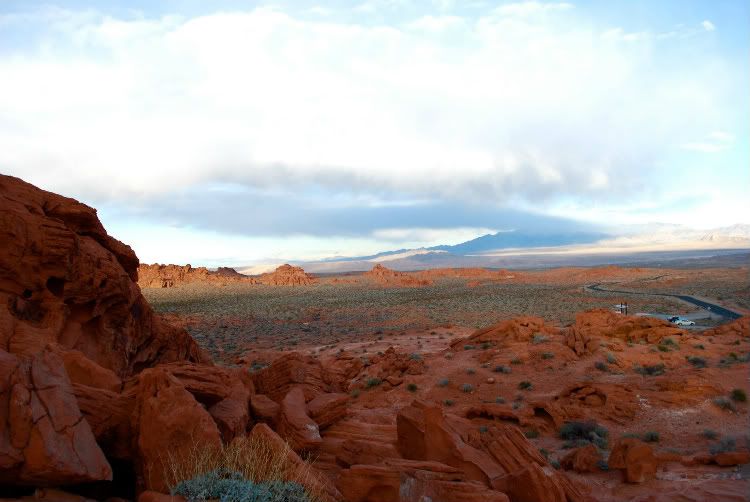 Beautiful scenery of the red rocks ablaze bright in the desert.
This natural sandstone is called Elephant Rock that looks like an elephant with a long trunk.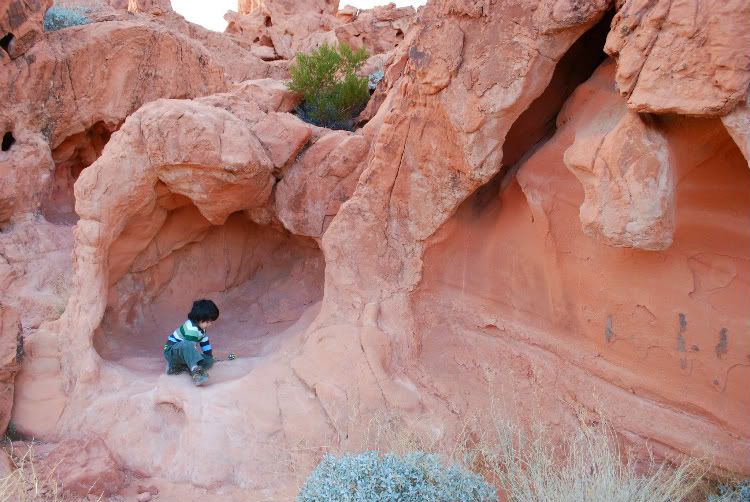 Playing in the little cave.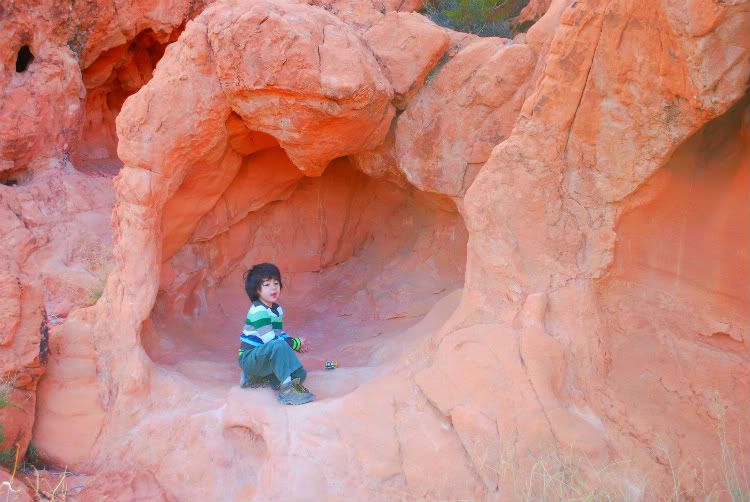 We brought some of his toys keeping him preoccupied for this trip.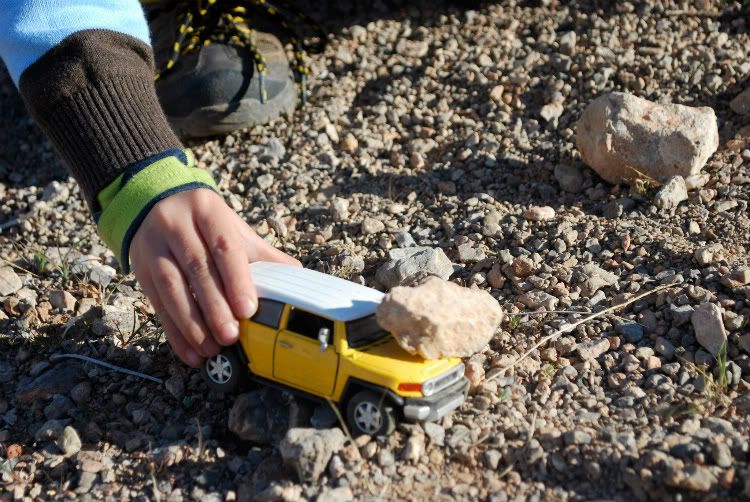 Another beautiful rock formations.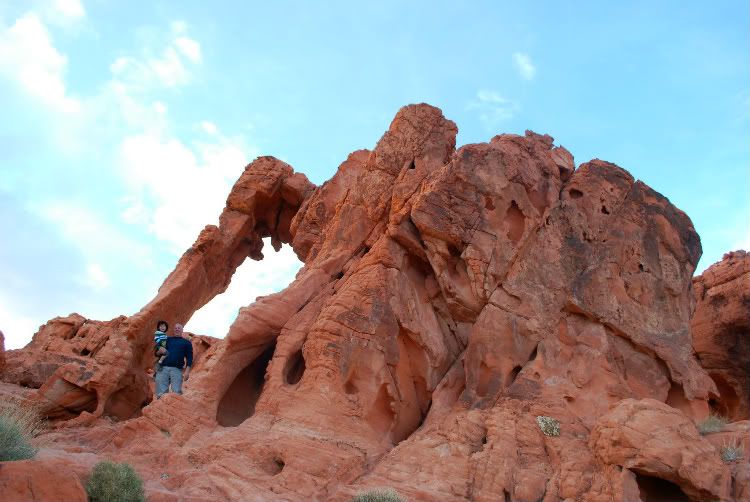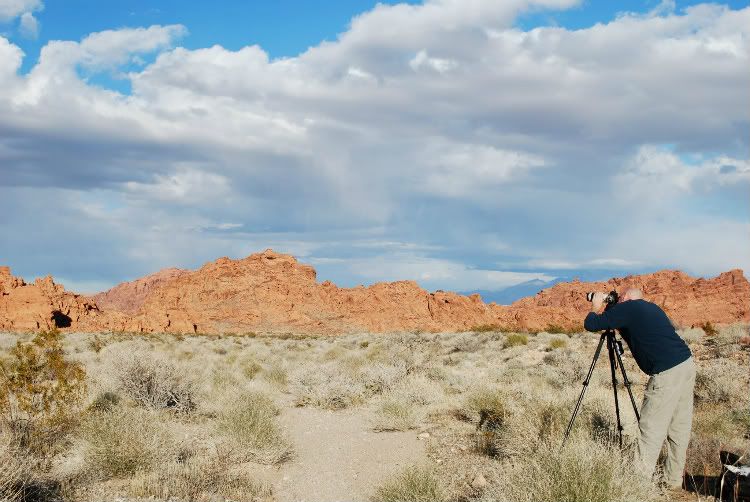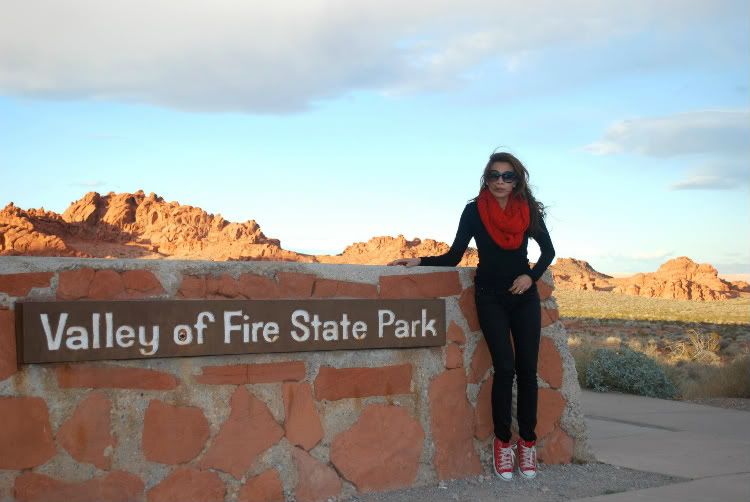 Thank you again for taking the time to drop by our blog. Stay tuned for more adventures from Mom and Son!