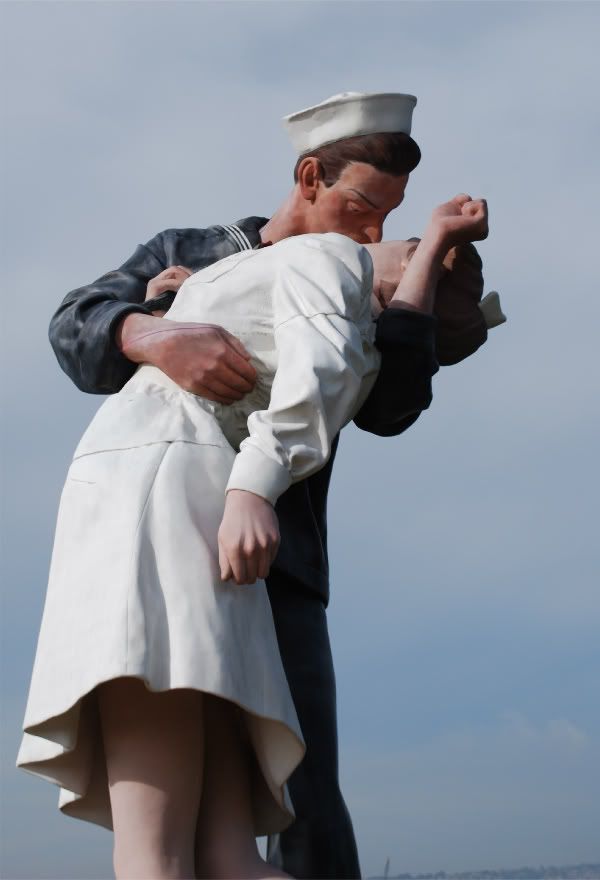 The giant ''Kissing Sculpture'' on San Diego waterfront next to the USS Midway Museum.



Friends! It's first day of the month of February, meaning it's LOVE month, for me! Yes, Valentine's Day is fast approaching and I'm always excited about this date especially when you are still in love to the same person four years ago (we'll be officially going five years of being married in March) and still counting, by God's grace alone.
The above photo is a
25-foot-tall, 6000-pound sculpture along Harbor Drive in San Diego called ''Unconditional Surrender''- the giant sculpture of World War II inspired by the iconic photograph of a sailor kissing a nurse in Times Square New York by Alfred Eisenstaedt. This photograph was featured on Life magazine and the scene soon became part of American History.
The re-enactment of 'Kissing Sculpture'' with a cutie spectator. Hehehe! Thank you to the stranger who took our photo! Husband and I were only supposed to be in the photo, but Mr.Freddy voluntary butt in and would love to join with his parents.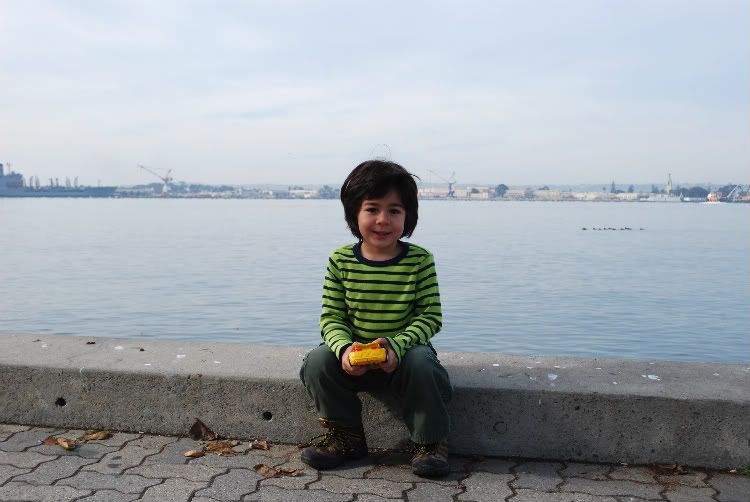 Our product of love. This is where love begins.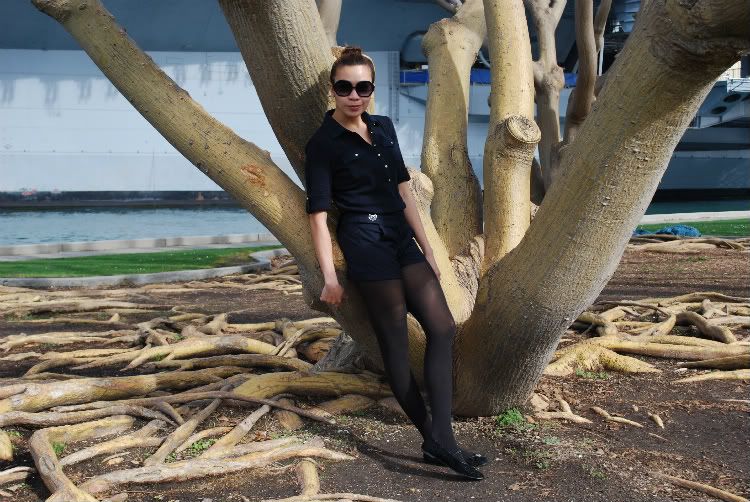 However, for my love of fashion. This was what I wore strolling around San Diego.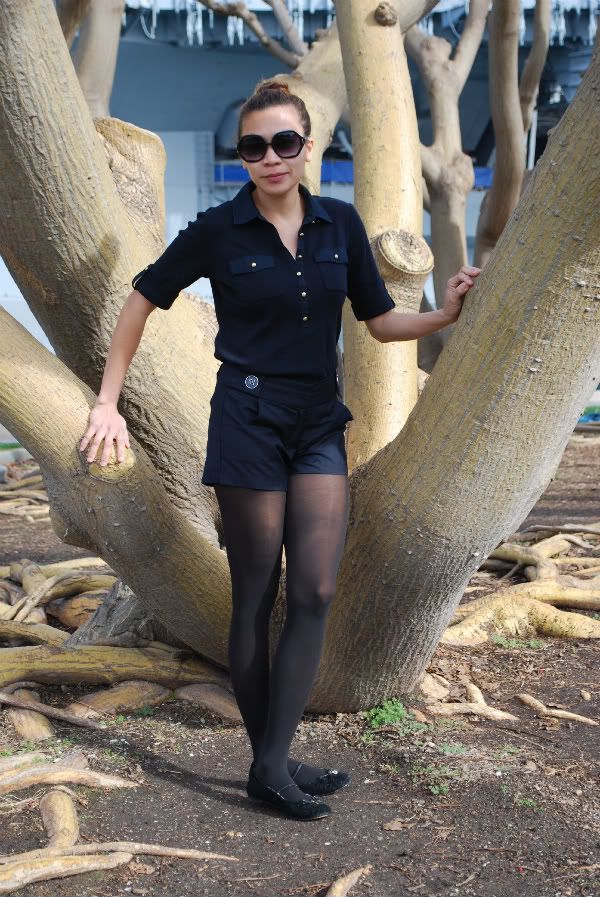 Thanks again for reading! Happy First Day of February!