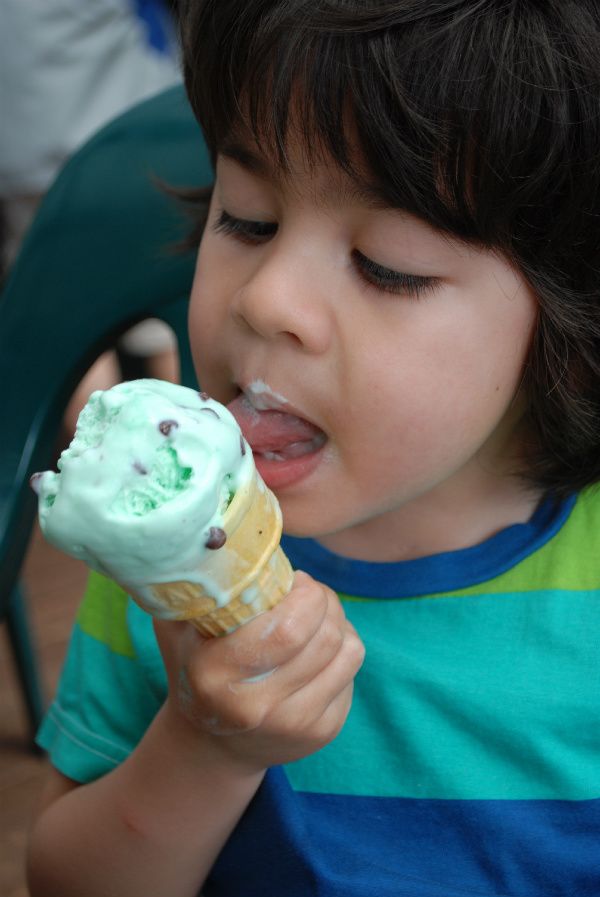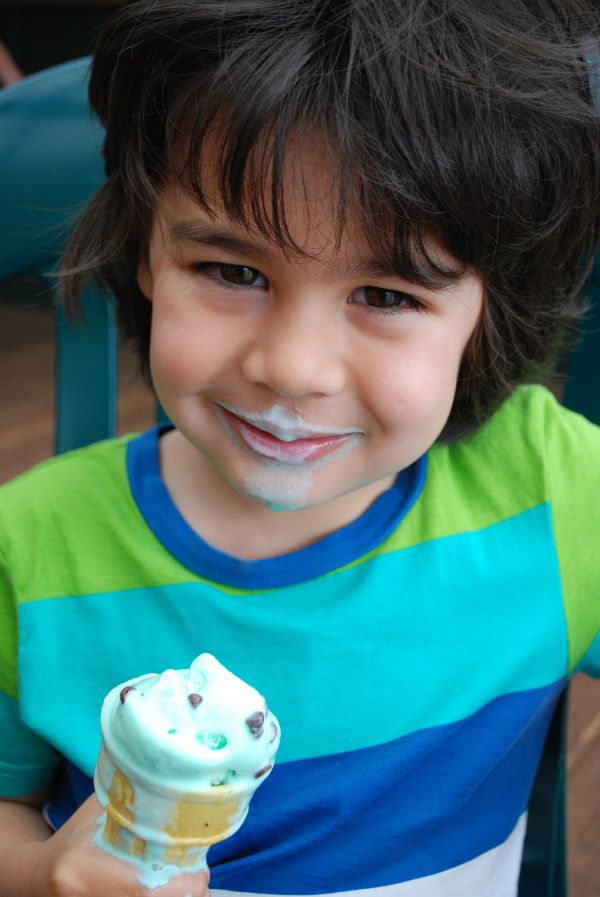 Mmm... Does it taste yam yam, Mr.Freddy? Ooopppss! I mean, YUM, YUM! Even where baby talk is used, in Tagalog or Filipino word, ''YUM'' is still the correct spelling of this word. (Note to someone: This is how you spell YUM, Y-U-M, YUM!
I can definitely tell he loves ice cream! Yes, Mr.Freddy loves it!
Eating homemade ice cream is so refreshing in a hot weather like in Kauai, Hawaii. No wonder we gained weight on our two month vacation. There were so many choices of ice cream to choose from but the lil' man still chose his favorite mint chocolate chip flavor. (Do you remember this

post

?) The lil' man just eat mint chocolate chip ice cream, his favorite. Period.
Mr.Freddy has a question, he wants to know: What is your favorite ice cream flavor?