Once again, today's post is full of photos from our road trip. This year's trip, Las Vegas is not the only place we visited but we have gone around mostly different parts of the West Coast while we went on our photography nature tour. I am very thankful I am able to see the other side of the country. For the mean time, enjoy our pictures from The Venetian. This was our last day of boogieing in Vegas before flying onto our next destination. *Hint* Let's talk about beautiful white sand beaches, the sun, the hot weather, nature tripping, etc.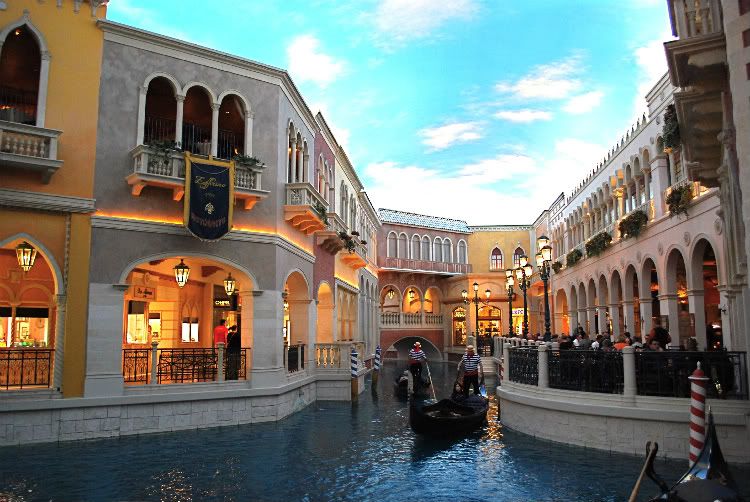 With the gondola rides, it feels like in Venice.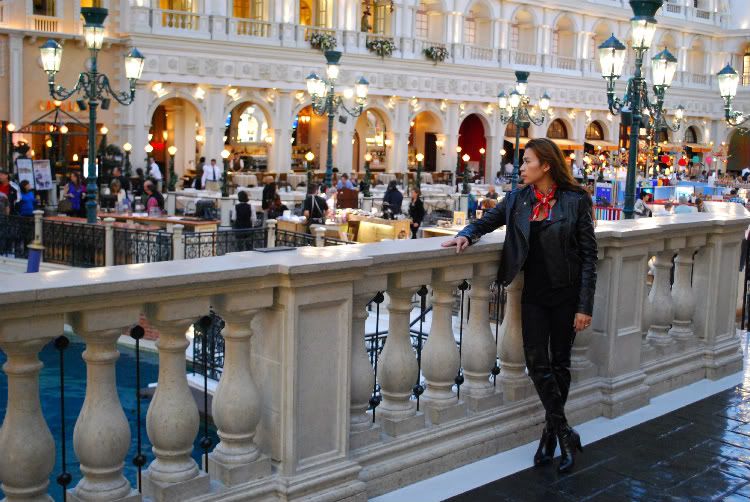 This was what I wore.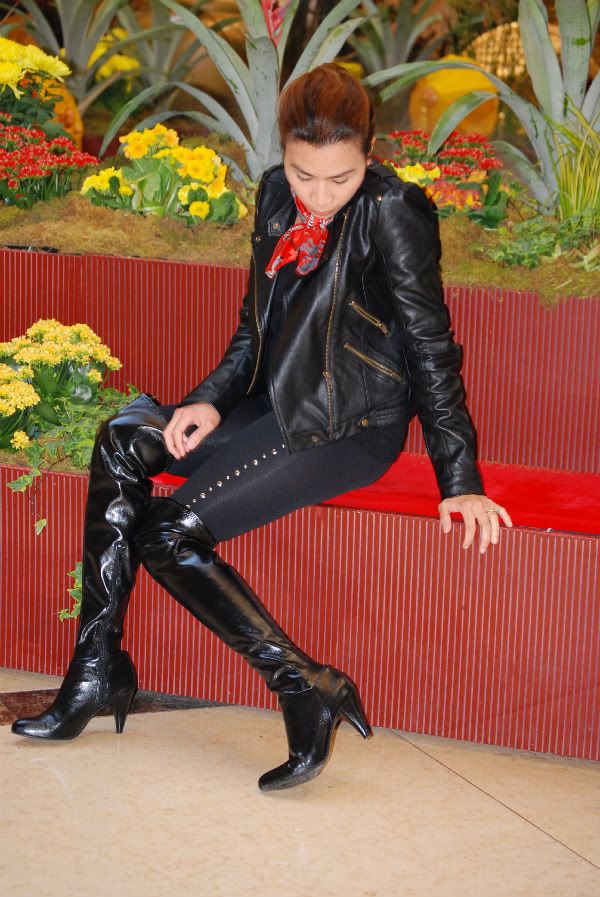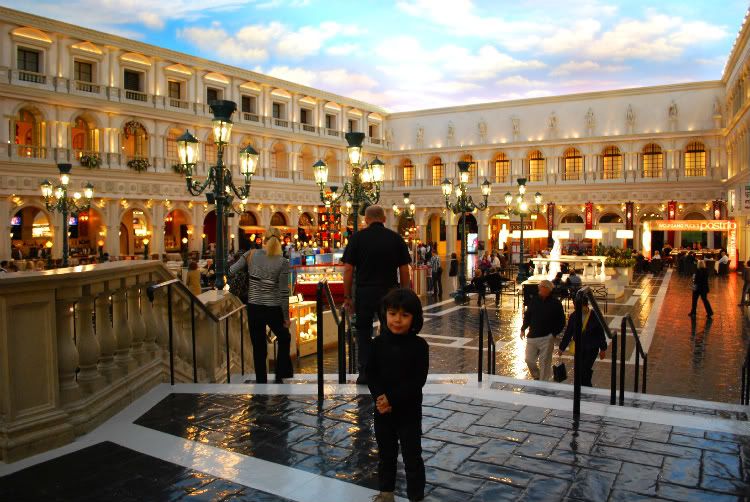 Oh, what a poser he is!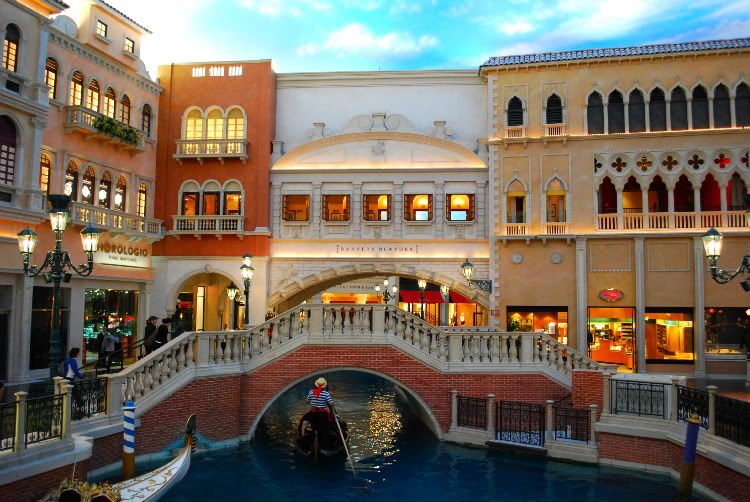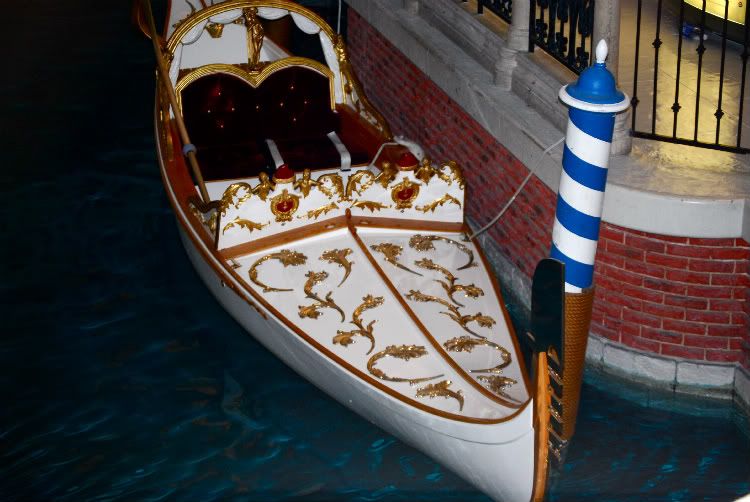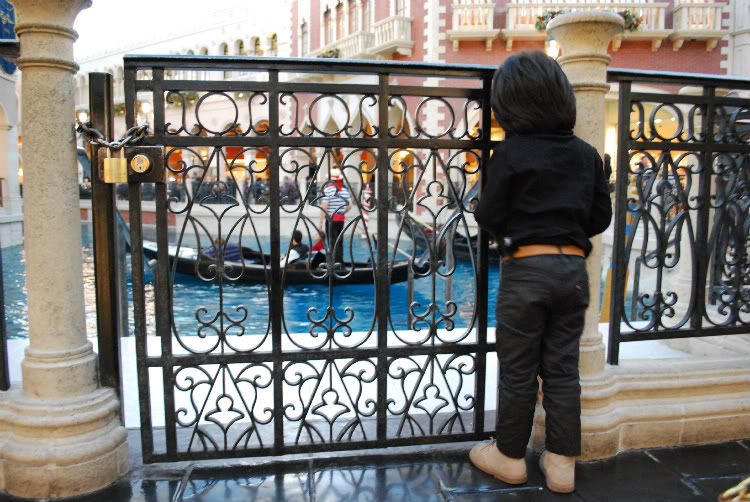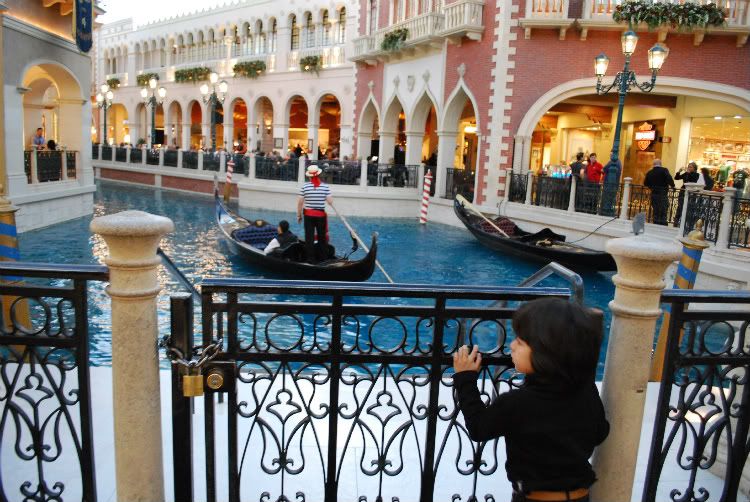 So many varieties of ice cream to choose from, but right away he knows the flavor he likes.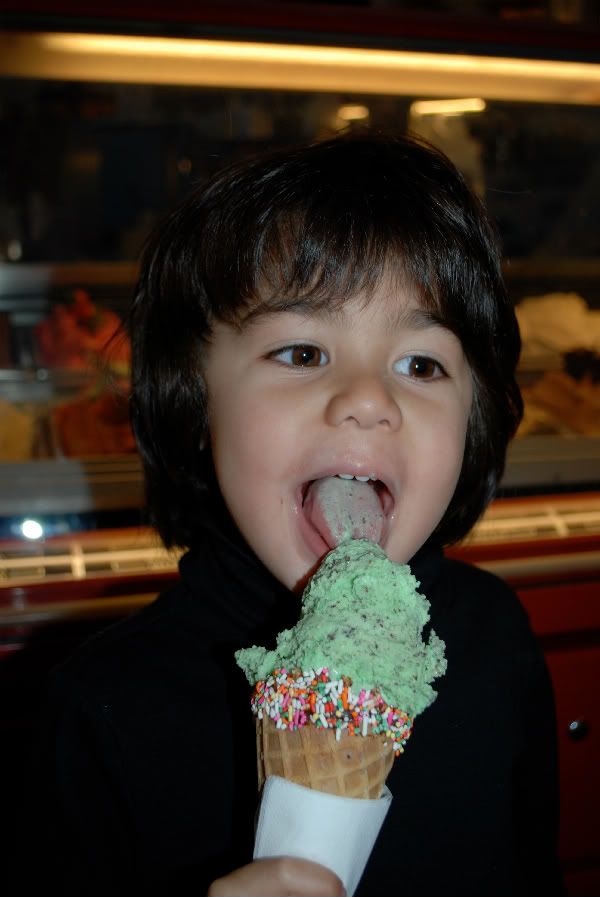 If you would like to treat the lil' man for an ice cream, mint chocolate chip ice cream is his favorite.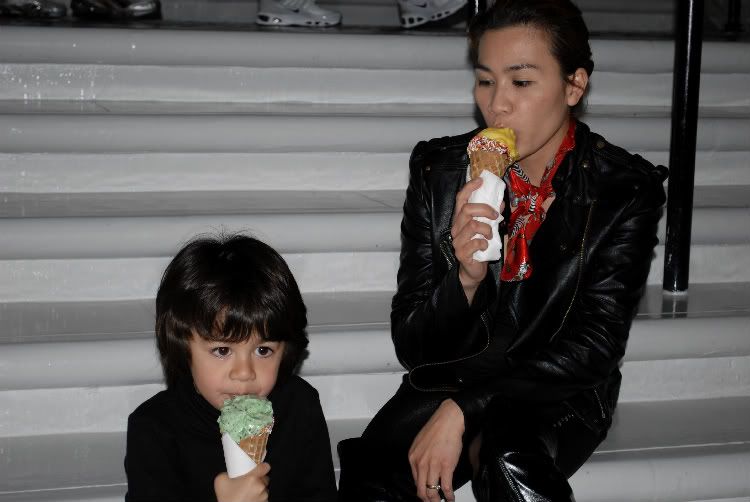 I had mango ice cream.
We stopped by the jewellery shop. While we were both looking at these bling-bling, Mr.Freddy told me when he grows up he is going to buy me diamonds. Hehehe! My lil' man knows diamonds.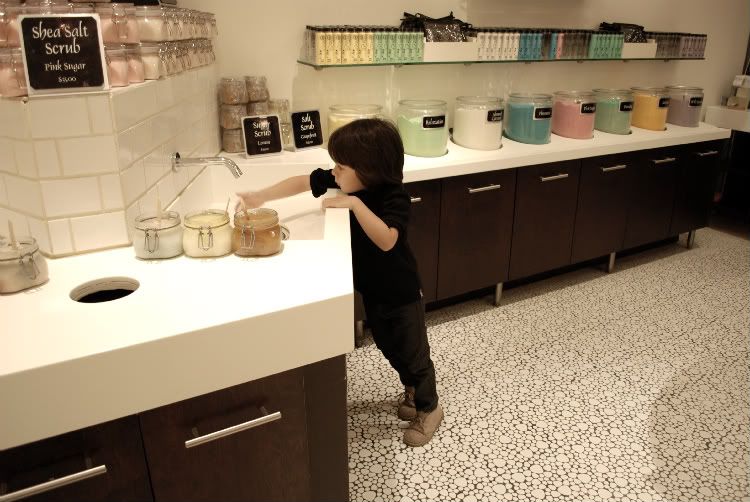 Inside the soap shop. The saleslady let us tried their hand scrub and washing hands is Mr.Freddy's favorite part of the product demonstration.
I could tell the lil' man likes washing his hands or should I say playing with water. At home, he sneaks out by the bathroom and gives his cars a bath.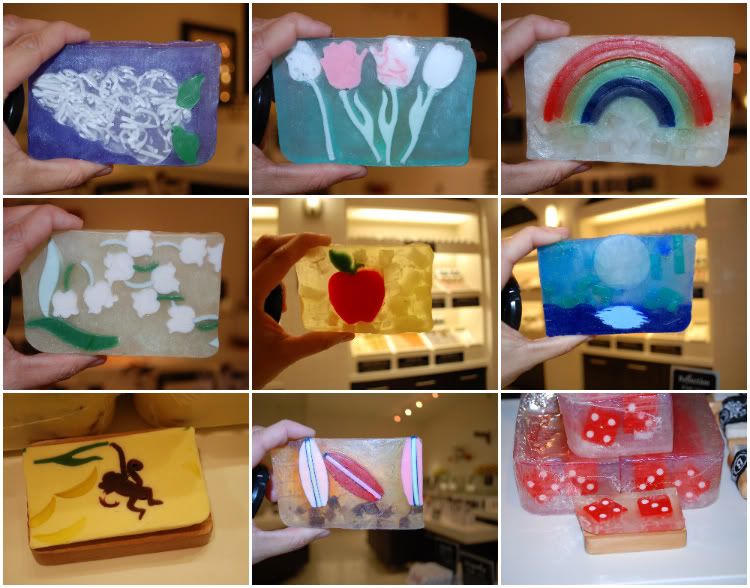 Unusual scented and creative soaps. Aren't these soaps just the cutest?
Using his strong olfactory sense. He loves that apple bar soap.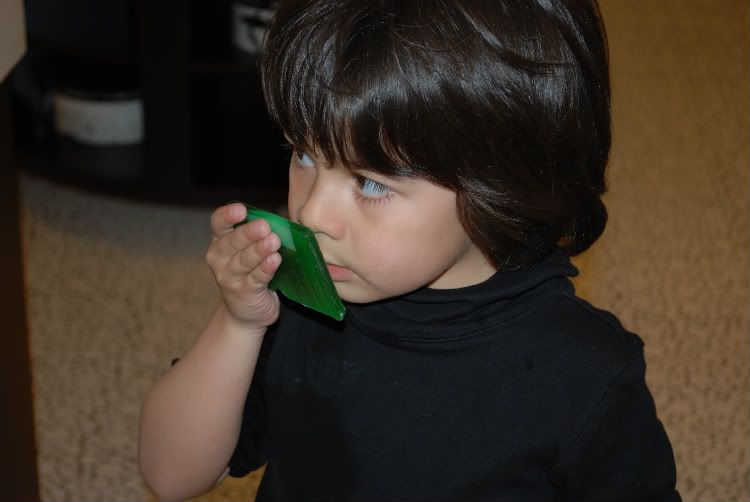 I asked him which scented soap did he like most. So he was taking a deep
smell of each soap.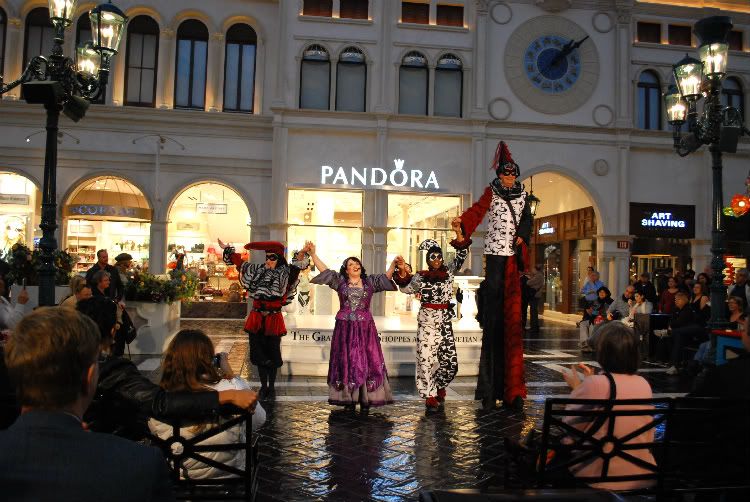 Some gigs inside The Venetian. Mr.Freddy was terrified of people in costume for the first time and hid behind his daddy's pants. Until I told him that they are performers, they are also people, wearing their costumes.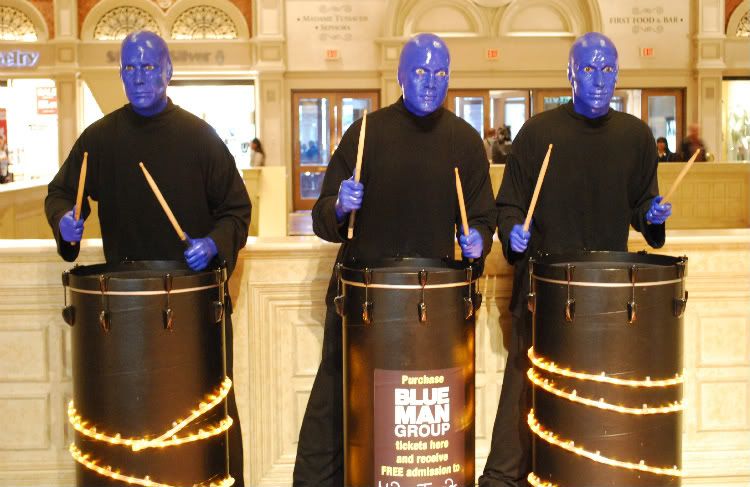 The Blue Man Group. Four years ago husband and I watched them perform in Boston. It was a spectacular show.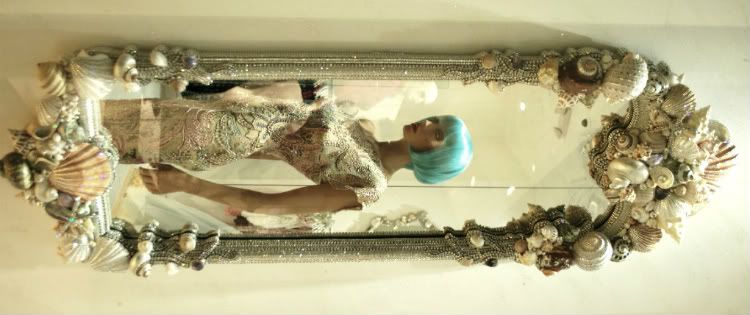 Beautiful mirror in one of the shops in The Venetian. I want to have a mirror like this!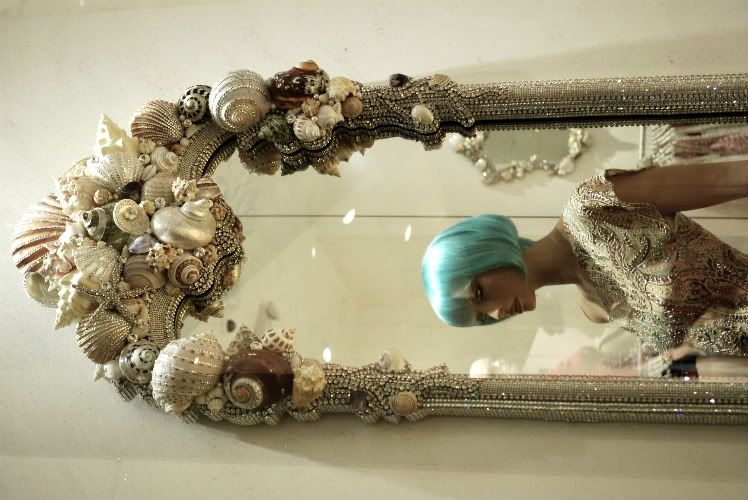 Loving the embellishments on the mirror.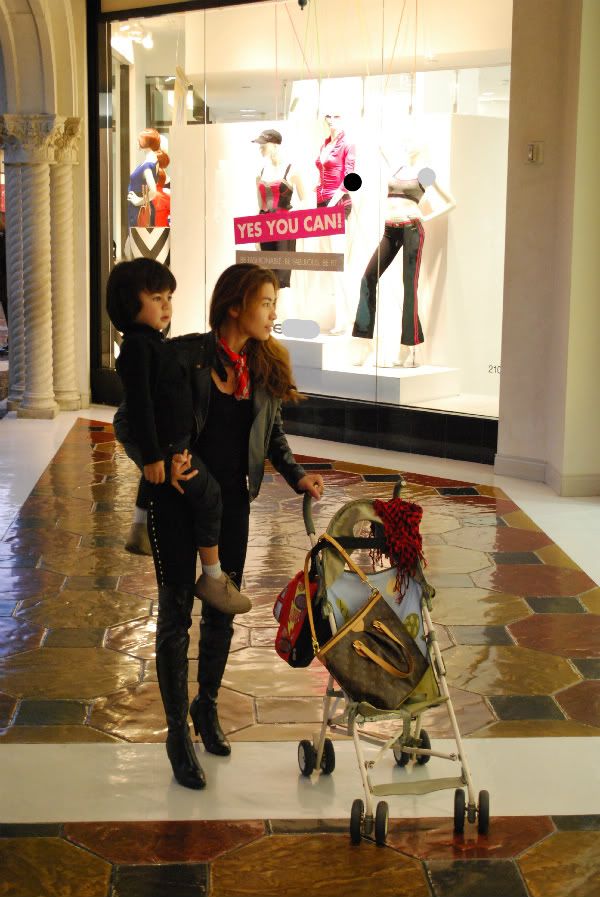 My unending job. Still on duty even at the mall. Hahaha! We bring stroller for him wherever we go but sometimes this child wants to be like a baby.
Thanks for reading! Gotta go now, leaving the hotel in less than an hour for our next trip.