When we were in Kauai, Hawaii, we drove up Waimea Canyon which is known as The Grand Canyon of the Pacific, and the view up there was so spectacular, simply amazing and incredibly gorgeous! This is a must see when you are in Kauai.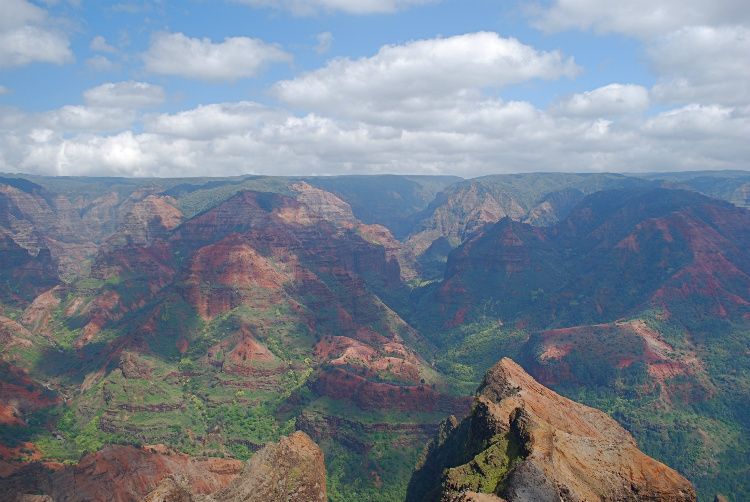 The red canyon and verdant valley at Waimea Canyon Lookout.
The view at Kalalau Lookout.
The lil' man found an open space to run. With a child who has full of energy, could you imagine our (husband and me) every day lives when we were on vacation? Really, moms, you know what I mean.
When Mr.Freddy was running too far away from us, I called him to come back from where we were, but he only looked over his shoulders, chuckled at me and gave me a come-on-mommy-chase-me reaction and persisted running. For him, chasing after him is so much fun. I ran full speed because he was running towards the parking lot. It was a relief to clasp his arm and wrapped my arms around him. I got very upset at him, but since he had the best time on our vacation and this was what vacation was all about, I tickled him nonstop! He loves it when I tickle him. I was so happy that our paparazzi was so quick to snap these candid photos of me and Mr.Freddy.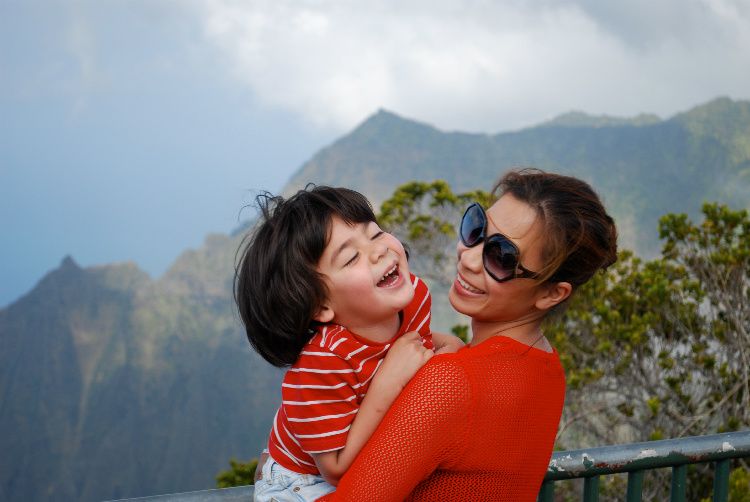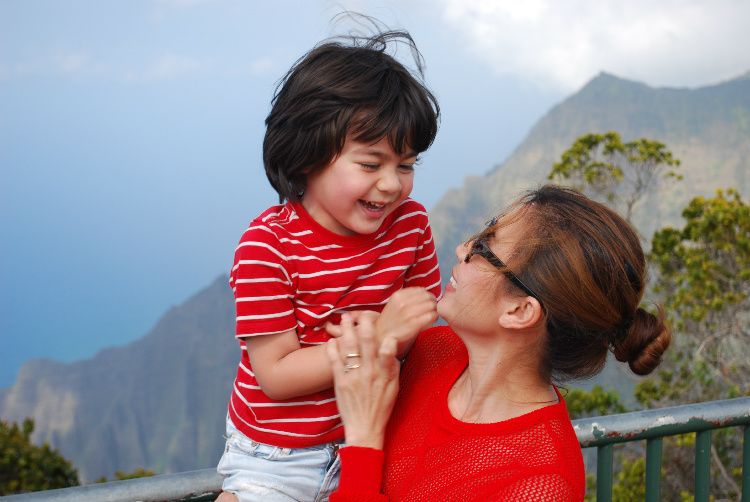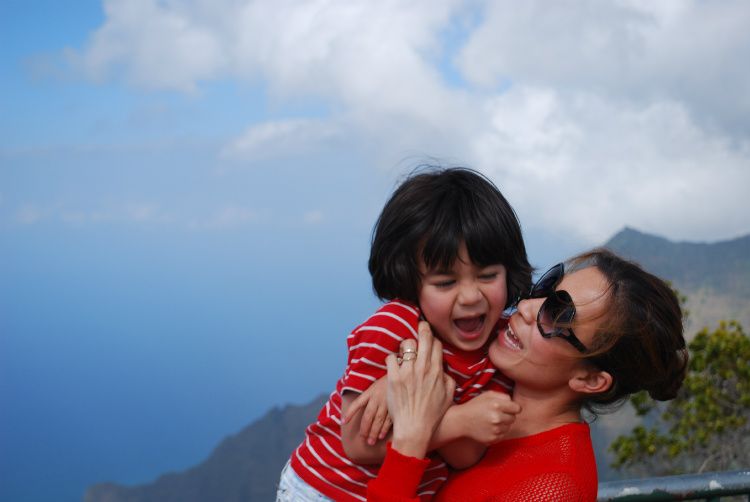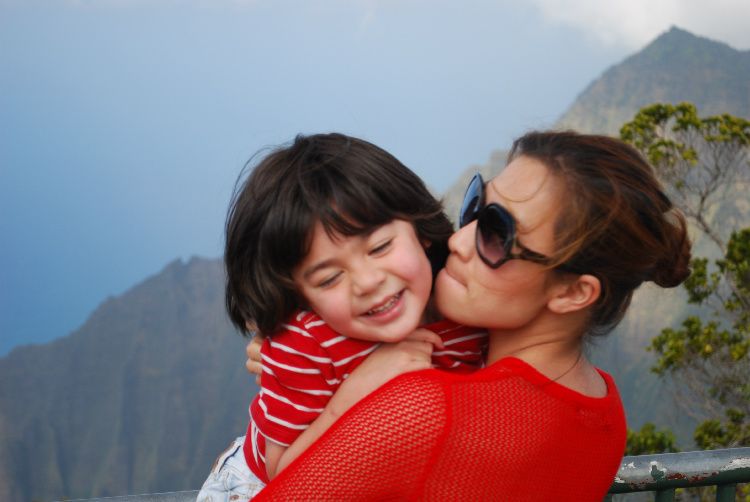 I really didn't get the chance to polish up my outfits when I was in Kauai. Our travel is mostly nature tripping so I had to wear the most comfortable outfits- shorts and shirts; and most comfortable footwear, too- either sneakers or flip flops. And now that I am a mom, I stay away from high heels. It's not good to be running on high heels after a child lightning fast. Especially, bone fractures are painful and can require expensive medical care which I can't afford it. Huh!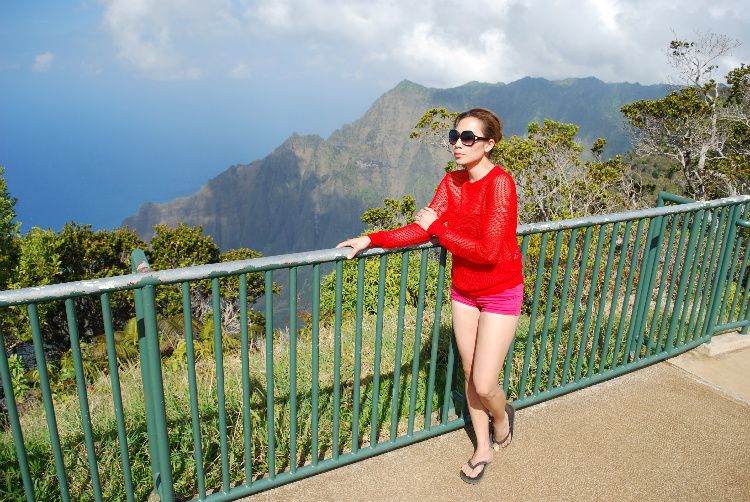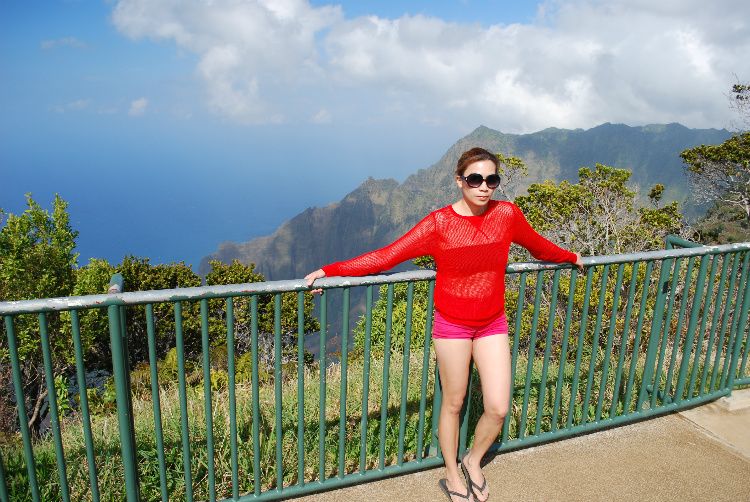 Husband getting ready to shoot for his landscape photography.
Here is the lil' man pirouetting again in front of the camera.
By the way, I would like to share with you that I recently received an email from a lovely reader, Kareen of France. (Hi Kareen! Thank you for those nicest things you've said. I deeply appreciate your sincere email.) Yes, I know the shallowness of my happiness, but being a blogger, getting an email from my readers is my joy. It's a great feeling how my readers take time to write us a personal note how much they like our blog. You guys are awesome! Thank you!