Yesterday, I attended the Blog Better Boston Conference with my dear friend

Alpha

in Boston where roughly 130 men and women bloggers from around Massachusetts came together for a slew of blogging presentation and networking opportunities.
With my buddy, Alpha.
I also got to meet Amy and Alana, founders of

Blog Better Boston

- very nice and friendly.
Alpha, Amy (co-founder at Blog Better Boston), and me.
With Alana, co-founder at Blog Better Boston.
At first, I was skeptical to go to the conference for a personal reason. I worried that I couldn't find somebody to watch Mr.Freddy. But, as soon as the hubby found out about the conference, he was very supportive and told me he will do something despite his busy work schedule, so he could take care of Mr.Freddy and I could go to the conference. (To husband, thank you for always being so supportive!)
There were product exhibits, so before the conference started and break time, we still have had time to check these products at the exhibition booth.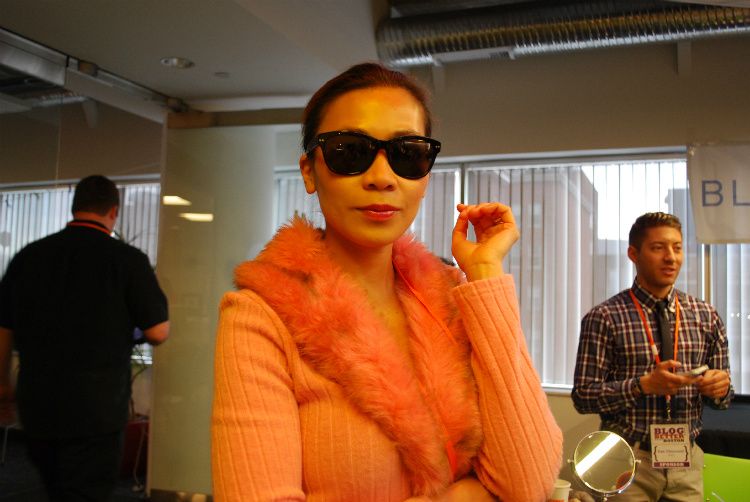 Trying these sunglasses from

Eyefly

.
Yay! We received free Boston Red Sox shirts from

Roster

!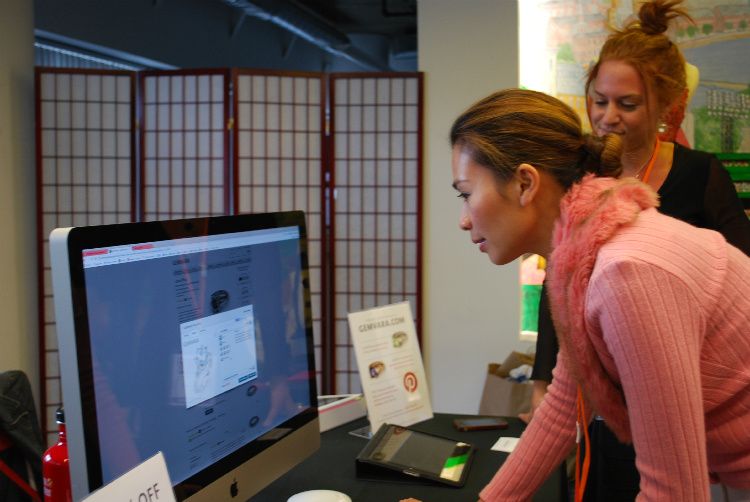 Customizing my choice of ring at
Gemvara
Jewelry booth.
With Tatiana of LaceAffair.
With Laura Preshong, jewelry designer.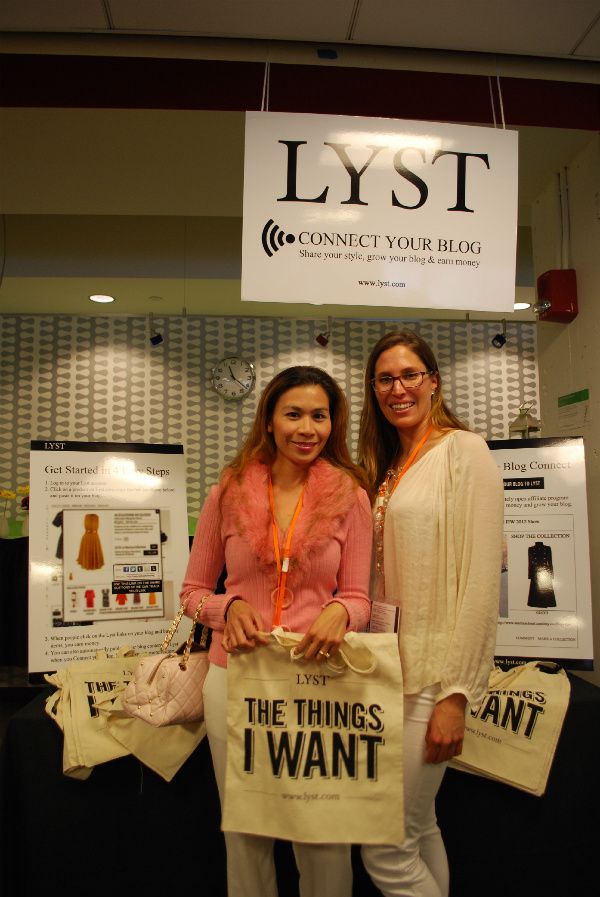 With Hilary, VP of Business Development for Lyst.
Sandwiches sponsored by Au Bon Pain.
What I wore to the conference: Wearing my very old pink sweater with faux fur collar given by the husband. He got this for me when I first came here to United States. This sweater is so precious to me!
The conference was held at Google's Offices in Cambridge.
Pictures taken by Alpha. Thank you, Alpha!
I'm glad that I went to the conference because, (1.)Information is always astounding. (2.) I met some amazing new people, and (3.) I love the relationships that are shaped, the friendships that are made and the sequels that happens the next day.
Do you attend conferences? If so, how was your experiences?