Heavy snowfall heading our way to Bryce Canyon. It was sunny when I fell asleep in the car, and when I woke up we were above 3000 feet in elevation and to my surprise it was snowing! The snow was heavy and thick that made me scared to travel, but kudos to the husband for always the best and brilliant driver!
Half way down the mountain the snow started to subside and within an hour's travel to Bryce, these beautiful illuminated hoodoos enthralled us.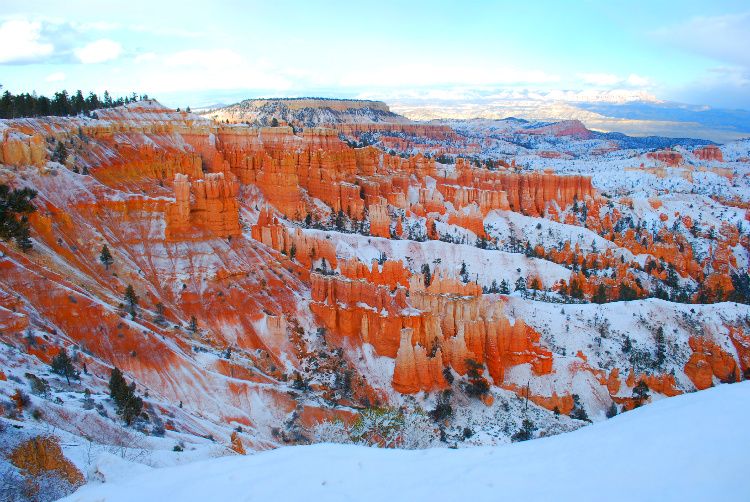 Bryce Canyon National Park in the winter.
Another place we visited on our vacation was Bryce Canyon National Park in Utah. It is best known for the beautiful and bizarre rock spires called hoodoos, scenic vistas, and the dark night sky. I love this park. We got there before sunset. The views are unbelievable in the winter. The contrast of snow on orange red rock is stunning and so magical.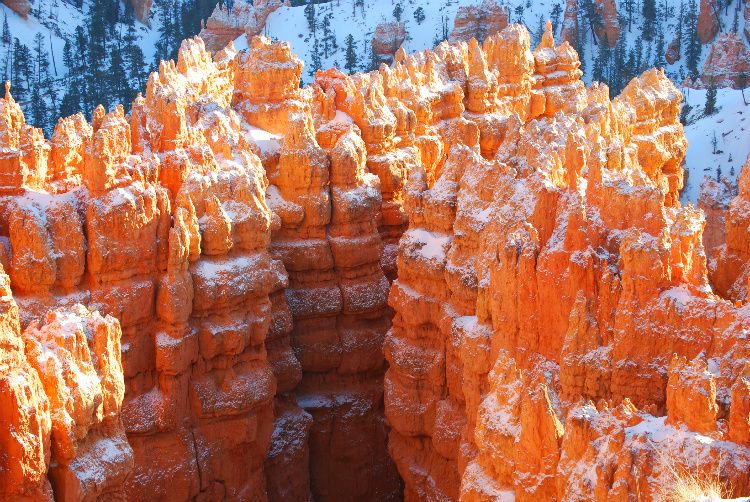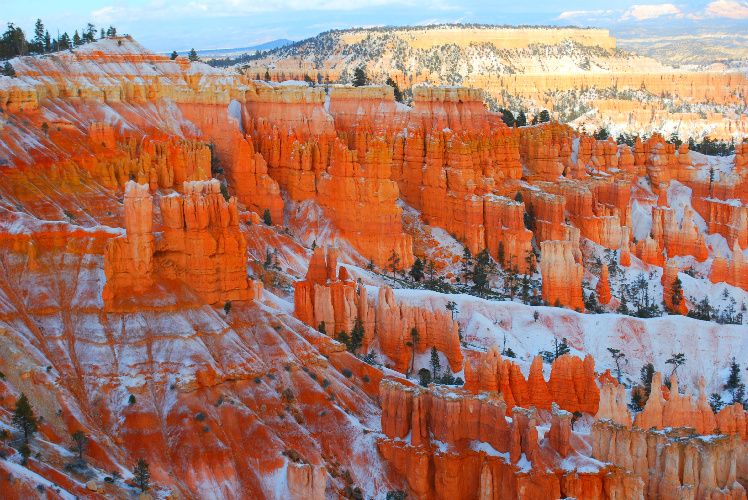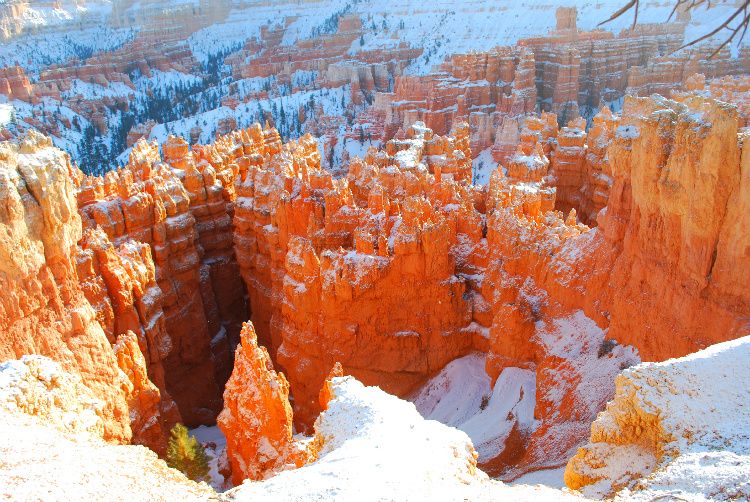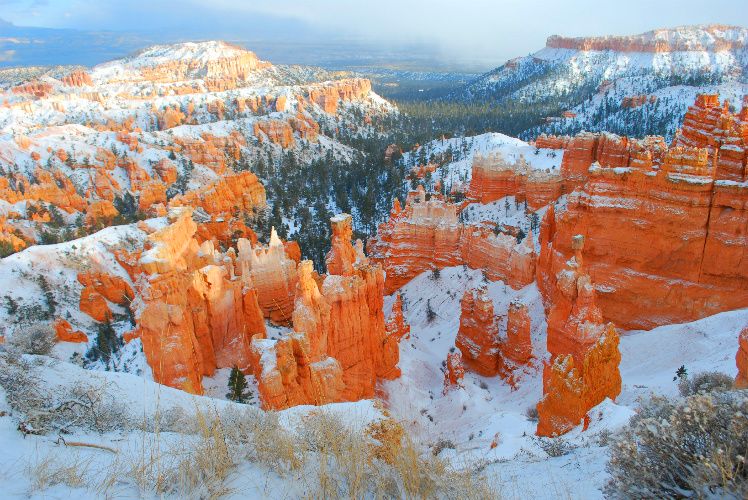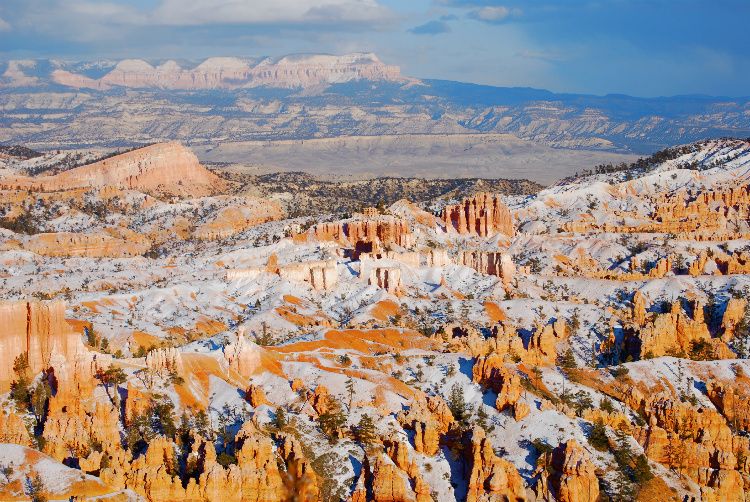 Mr.Freddy loves snow and always want to eat it. If I can help it, I don't let him, but he is way too quick ahead of me all the time. He is driving me crazy. When he saw a blanket of snow, he lay down on the snow and started licking it. But I had to stop him because I am not so certain if eating snow is safe for kids. Husband told me when he was a child he used to eat snow all the time, just don't eat the yellow snow. But still I don't agree with husband even if it's not yellow. Yes, Mr.Freddy licked the snow but I didn't allow him to eat or swallow it, for his safety.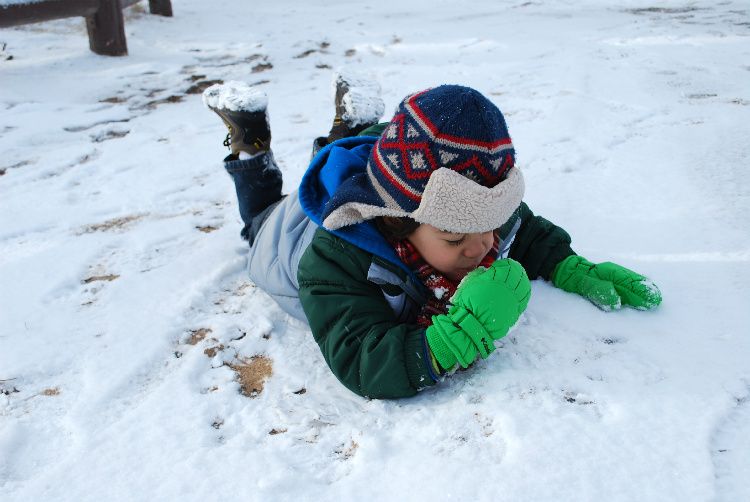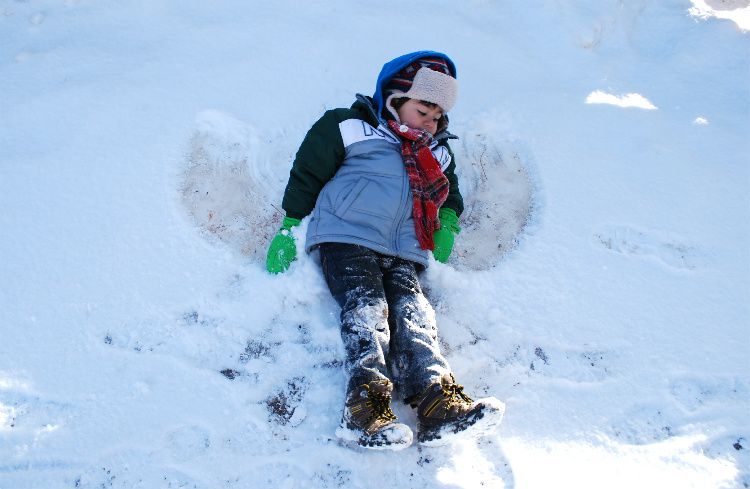 He had fun making a snow angel.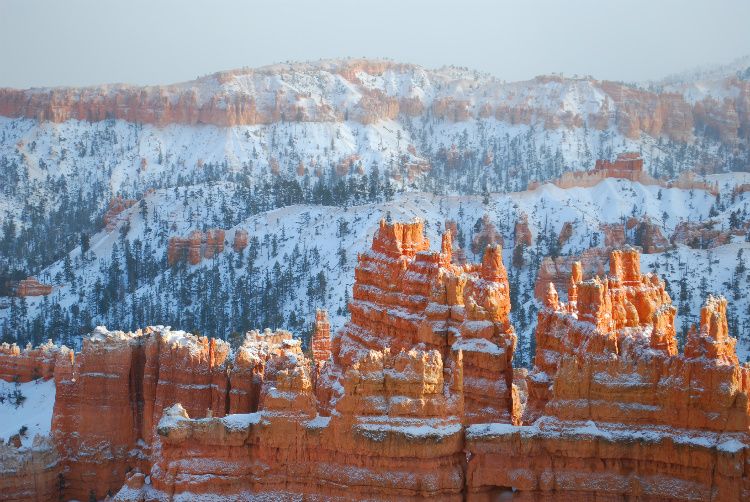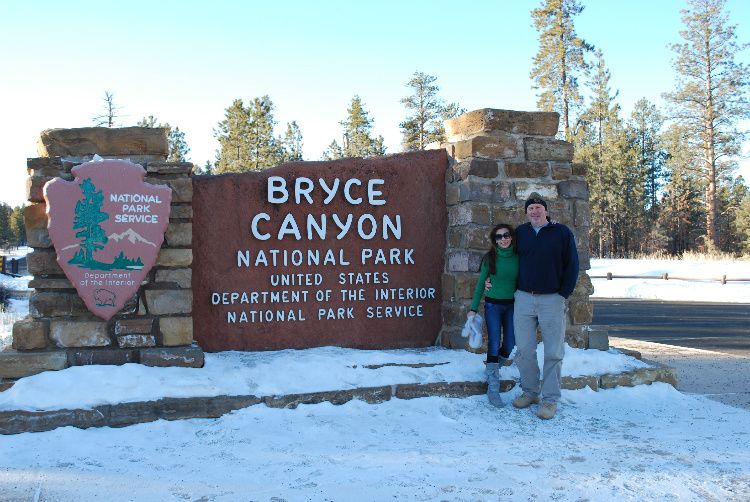 With the love of my life. This photo was taken on our way back to the hotel, Mr.Freddy was in his car seat buckled up. It was very cold so the plan was husband would take a quick snapshot of me only behind this sign. Suddenly, there was a couple who came and the man was kind to offer to take our photo.
Mule deer in Bryce Canyon.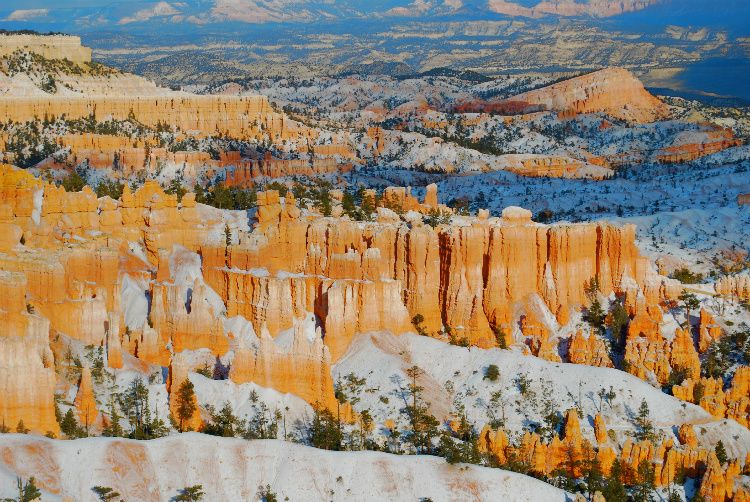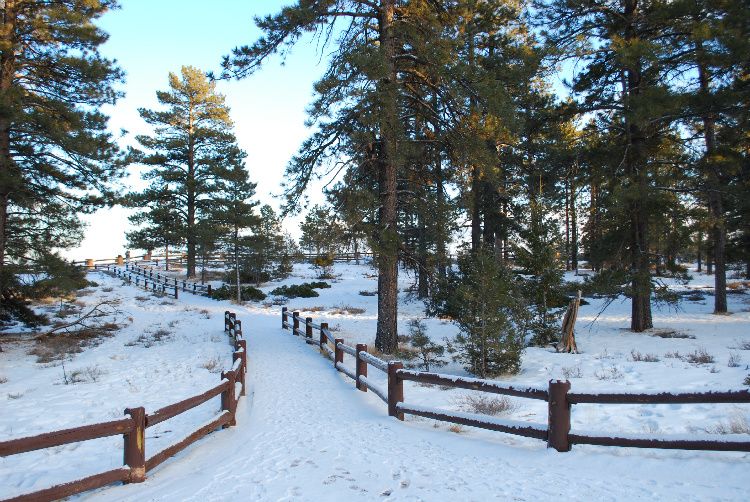 The gateway to Bryce Canyon.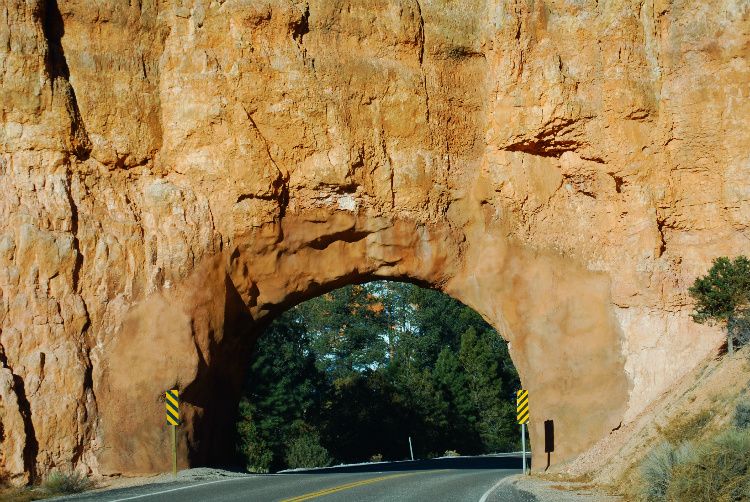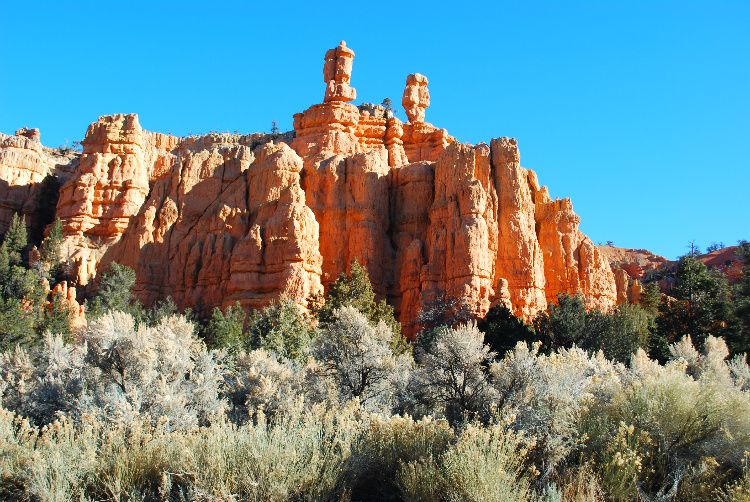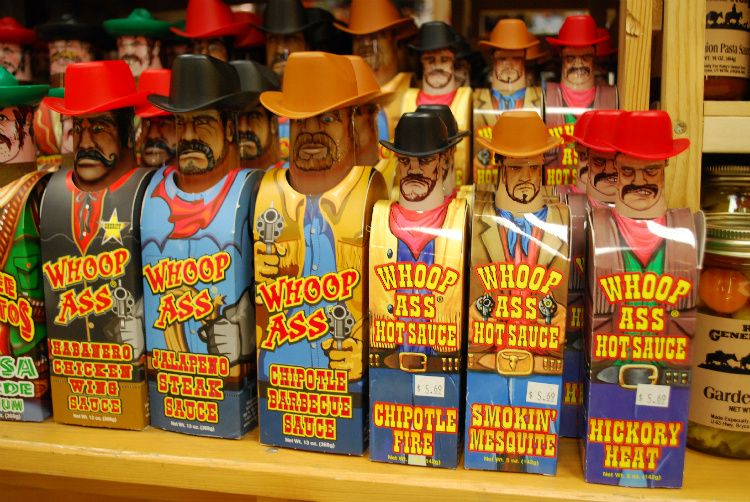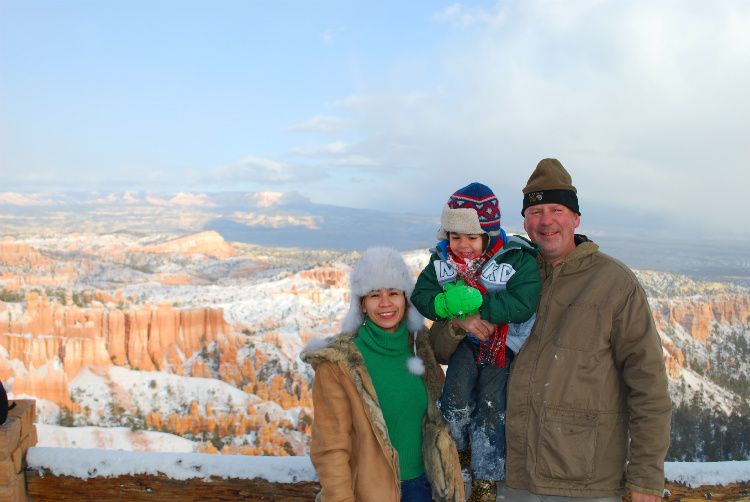 Beautiful photos from Bryce and another best memories with my beautiful family.
Thank you all for your love and amazing support! Happy Friday and have a great weekend ahead.