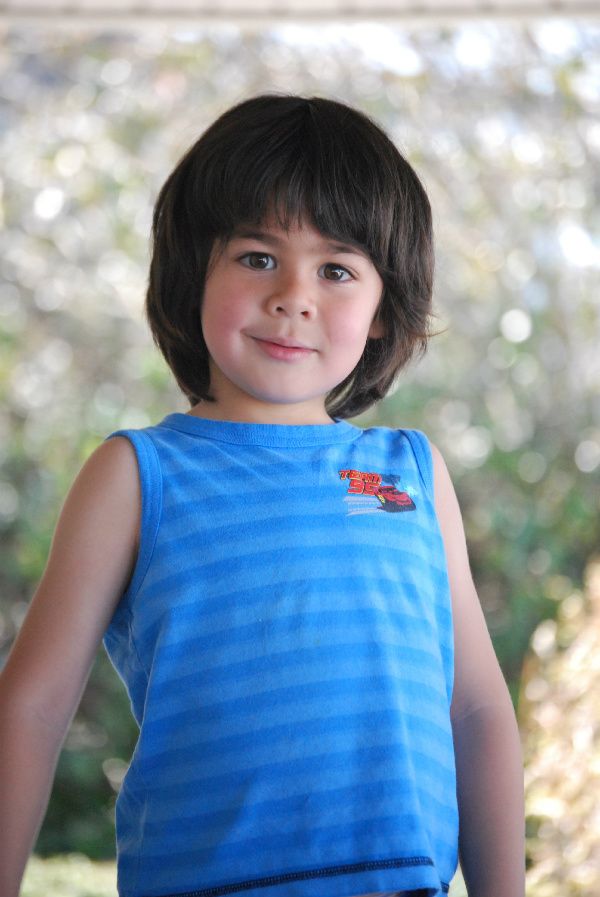 Hello lovely readers! *waving my hand at you* This Monday is the 3rd portion of Monday with Mr.Freddy, and I'm over the moon by all your sweet comments. My smile reaches to my ears. Yes, that's how happy I am!
I went to my Art Class again and before we left the house, my Mommy took some snapshots of me (which I love to pose in front of camera) - wearing Disney Cars tank top, H&M shorts, and TKS sneakers.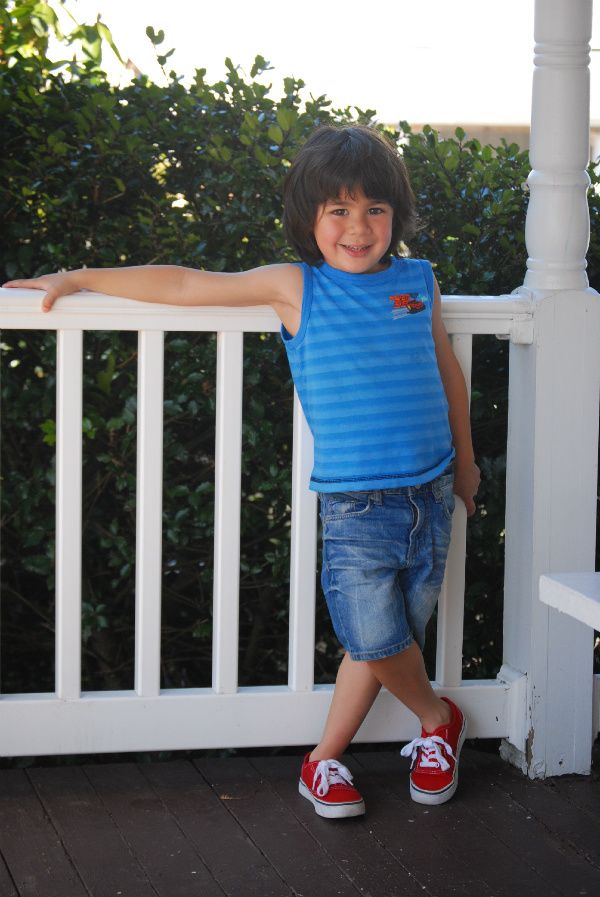 Just to let you know, my Mommy doesn't teach me on how and what to pose. I'm only three years old but I always know right away how to pose readily in front of a camera.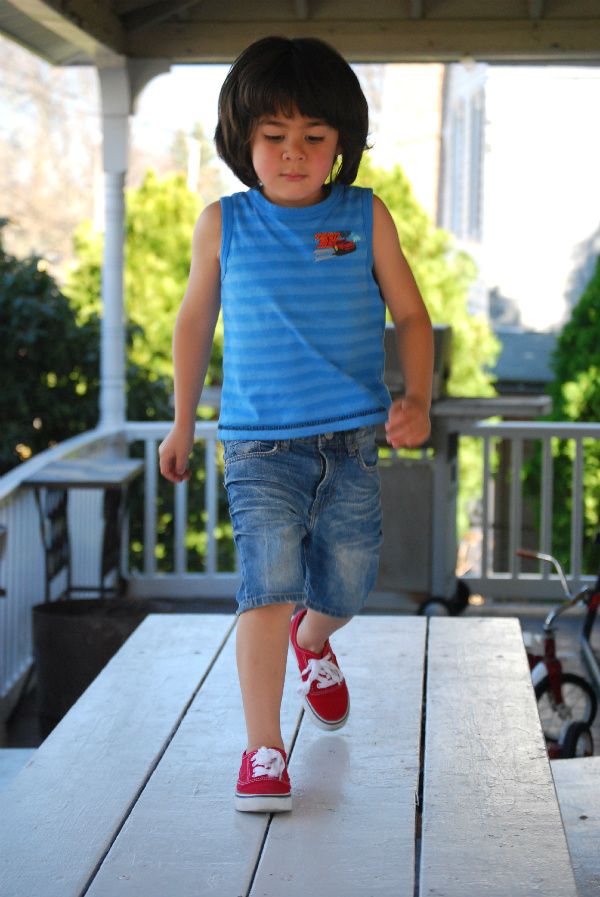 Like this picture, I told Mommy to take a photo of me walking on the picnic table, make-believe play this is a stage.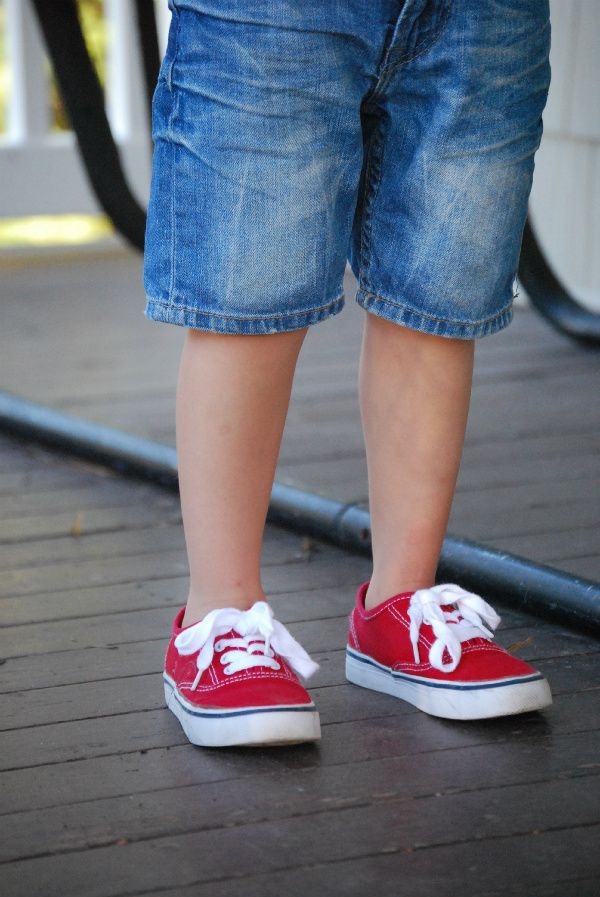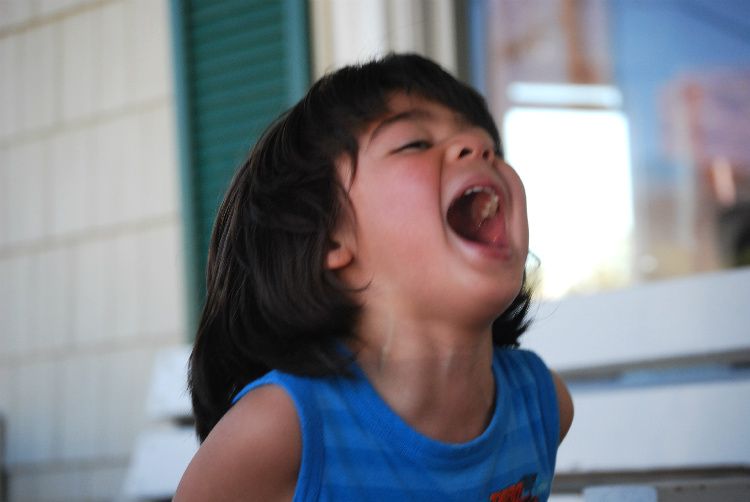 See the veins in my neck? Looked like they are ready to pop out of my skin. Can you guess why I laughed out loud?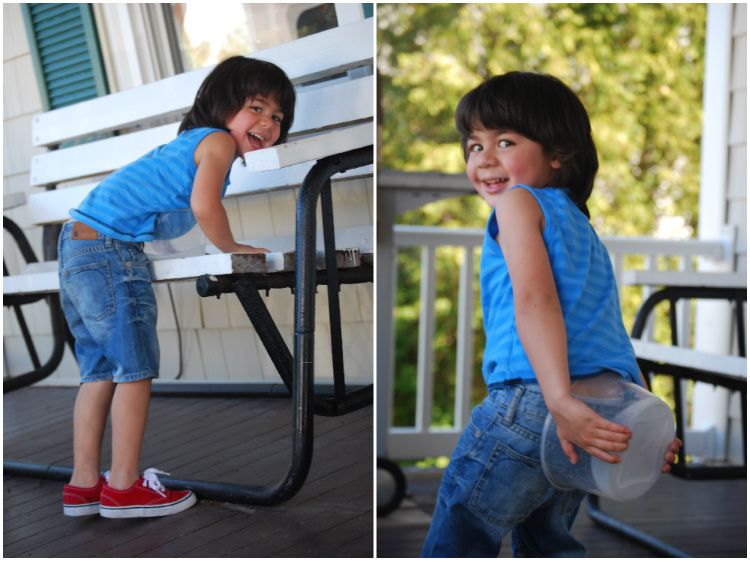 Me being goofy again- playing with this plastic container and I tried to stick it behind my butt or stomach. And this was the reason why I was laughing out loud.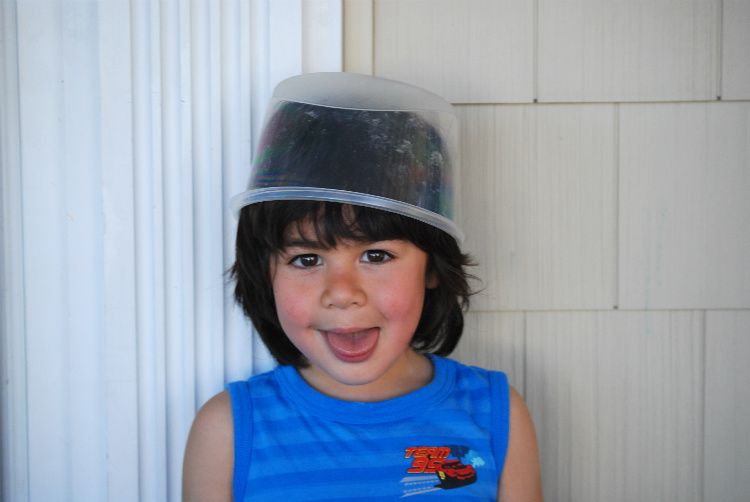 This plastic container has a double purpose. Now, I got an instant hat! Hahaha!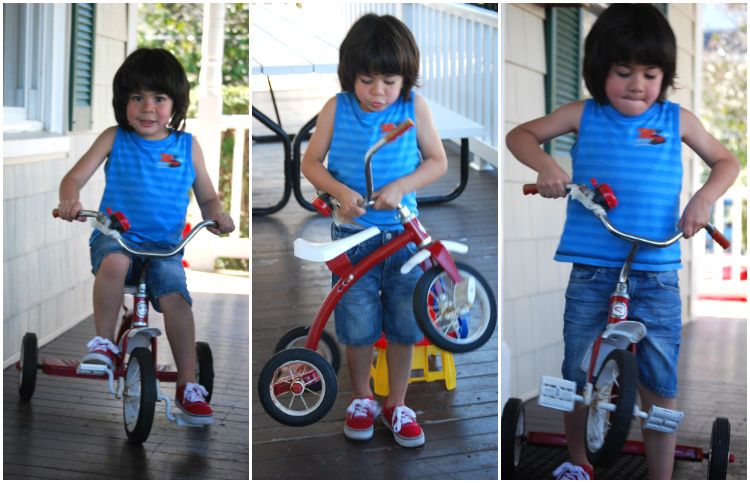 Wow, I am big and so strong now! I could pedal and lift this bike already. Last year, I had a hard time pedaling this bike. Tita Alpha gave this to me. Thank you Tita! You've been so kind to me from the very start!
Back to my Art Class, rains and storms were the topic in relation to

rainbows

which I did previously. My teacher brought a cassette and we listened to the sound of falling rains and thunderstorms. We used one of the five senses on this activity- a sense of hearing.
For the activity, I dip the sponge into the grayish paint then I brushed the sponge starting from the top first then down to the bottom of the paper. On the top of the paper, my teacher put a cloud shape made out of newspaper.
Then, I painted it white for the rain effects.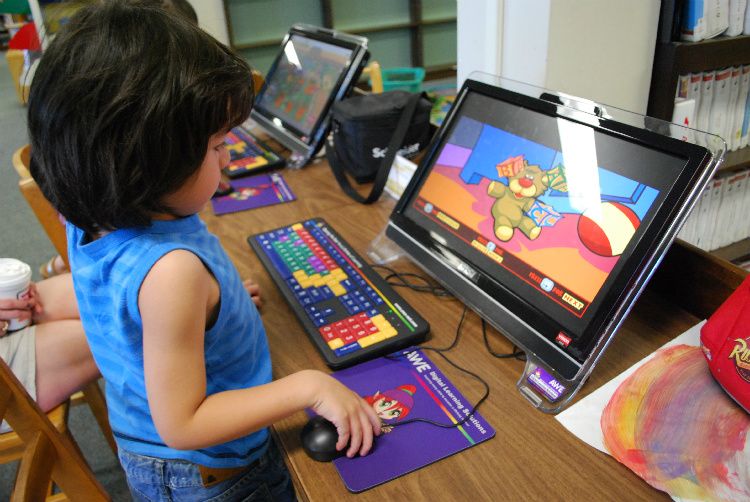 After Art Class, I played computer at the library. This is like a coloring book. The only difference that this activity was not the book itself I'm coloring and no crayons. Using my hand, I only moved the mouse around the picture and the colors will appear.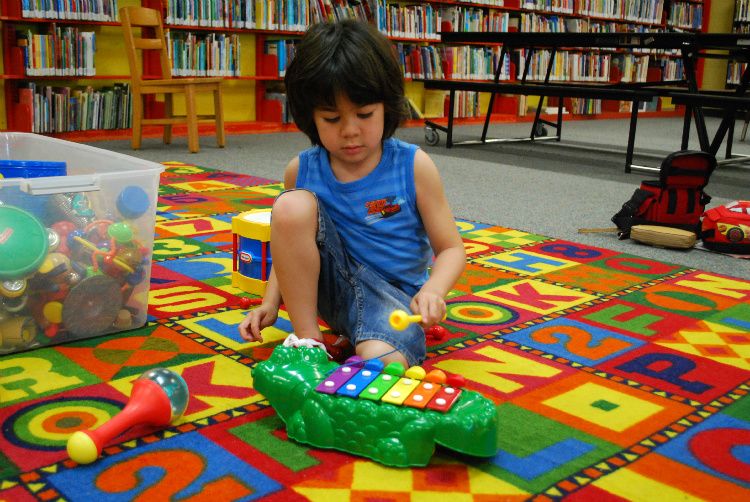 Do-re-mi-fa-so-la-ti-do. I played the musical xylophone toy.
A warm weather was the reason for me not to spend more time inside the library, so I went outside and

rode the swing

again.
I played hard at the playground. I made new friends that day. I didn't want to go home but it was so close to lunch time and Mommy was hungry (my poor mommy), so we went home. See... I've been a good boy to her. I listened to her.