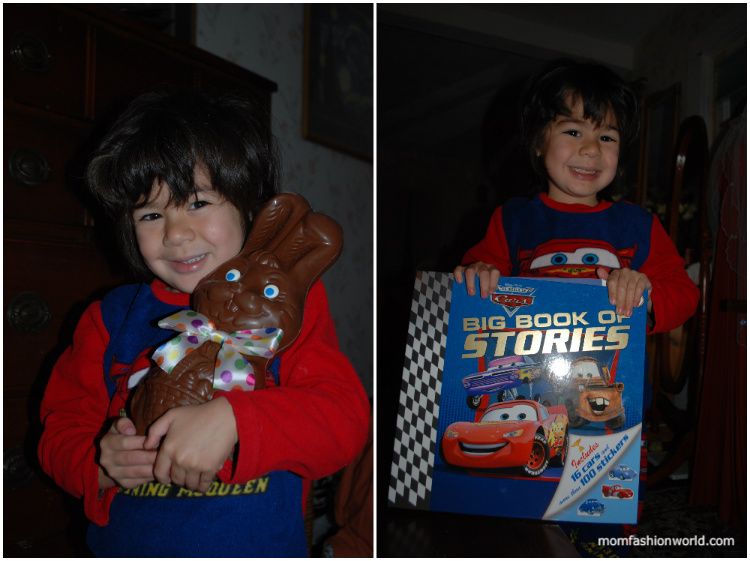 He woke up at 5:30AM and found a beautiful surprise treat from the Easter Bunny- an Easter bunny chocolate and a Disney Cars Big Book of Stories.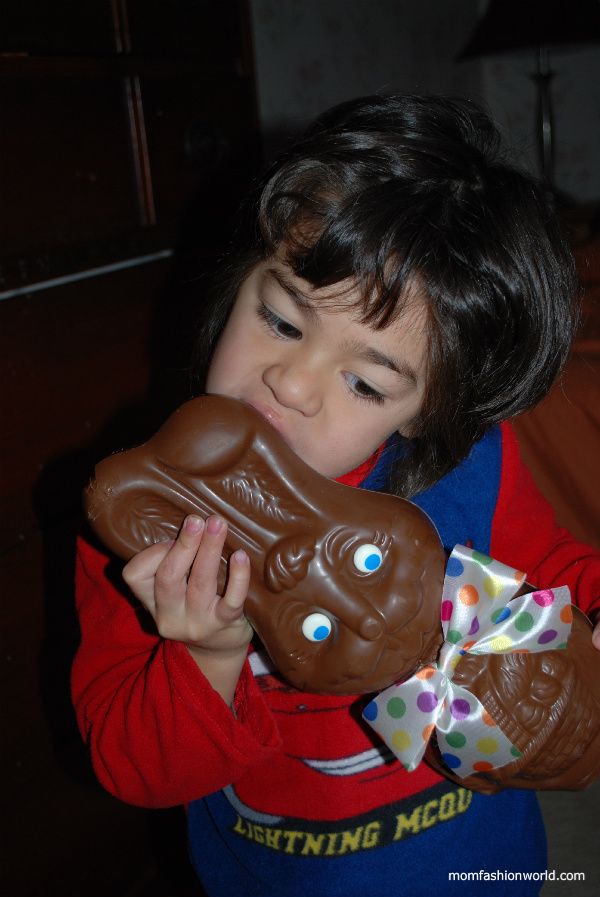 Gnawing Easter bunny's ear off first.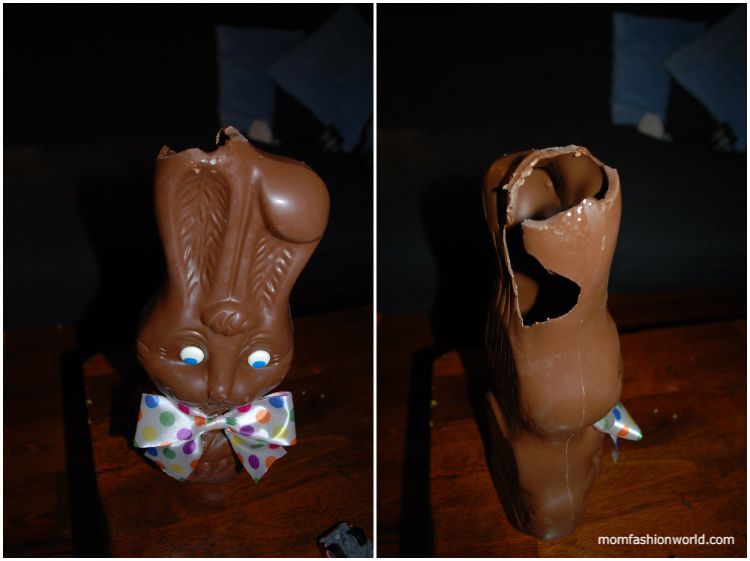 The Easter Bunny lost his ears.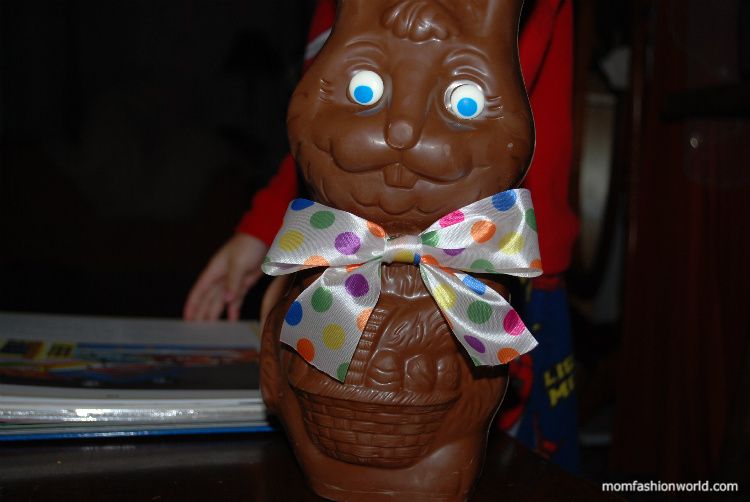 Blue eyed Easter Bunny.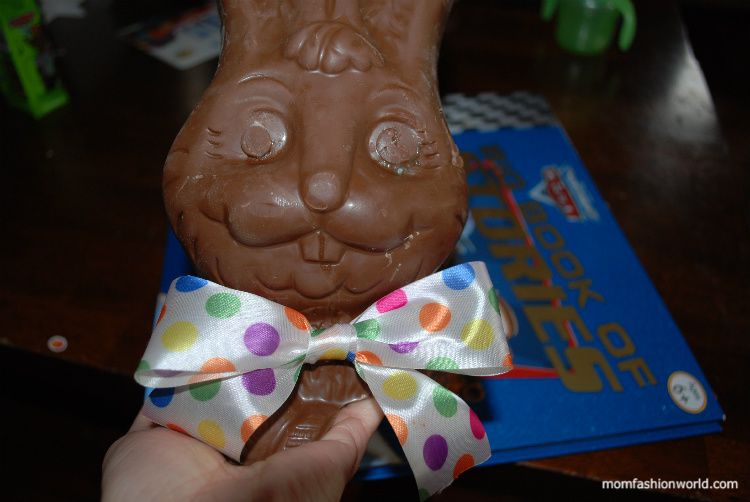 No more blue eyed bunny. Poor thing.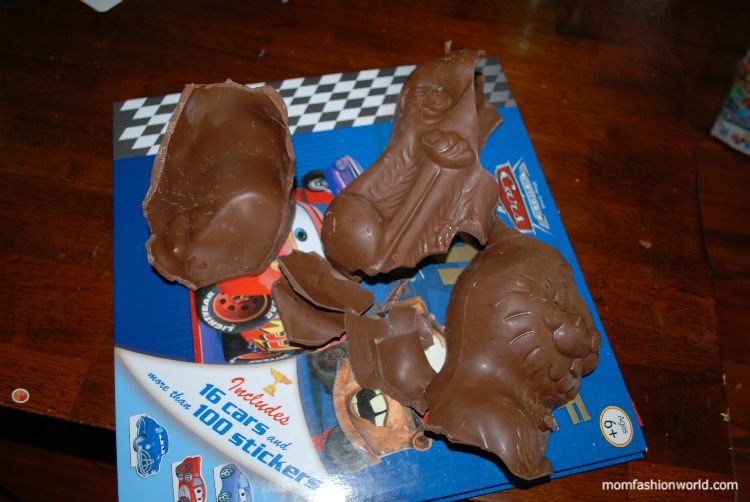 A broken Easter bunny. Poor thing.
Hubby and I had a plan to give Mr.Freddy a bath and dressed him up before going out to hunt Easter eggs. While husband was cooking for breakfast, he saw Mr.Freddy in the window, in the backyard, with a handful of Easter eggs that he had heading earlier in the morning. It seems that Mr.Freddy went outside looking for Easter eggs and he found them! We asked him why he went out to the backyard and he said, ''I was looking for my Easter eggs from Easter Bunny". We were surprised because we never taught him. So smart Mr.Freddy!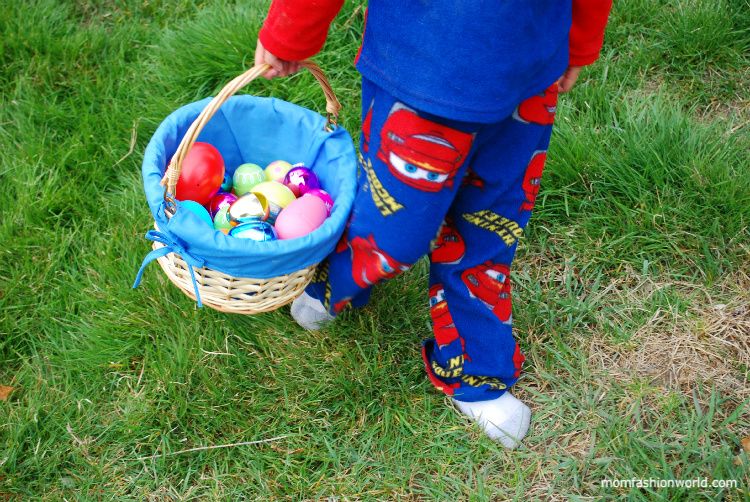 He went out barefoot and still in his pajamas.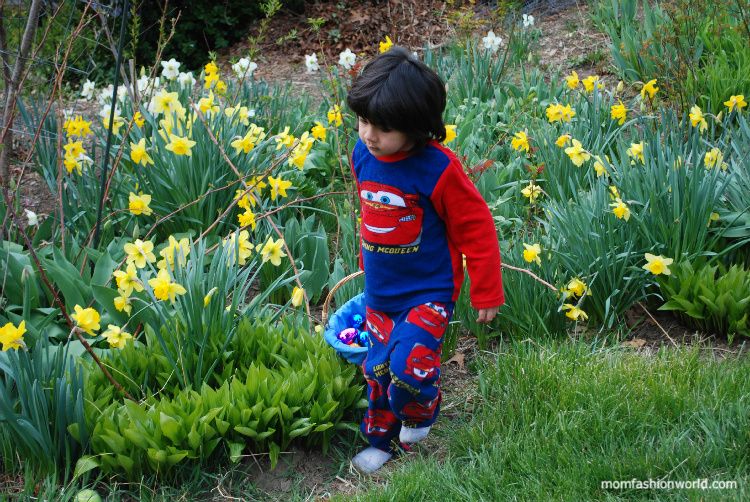 He enjoyed Easter egg hunting.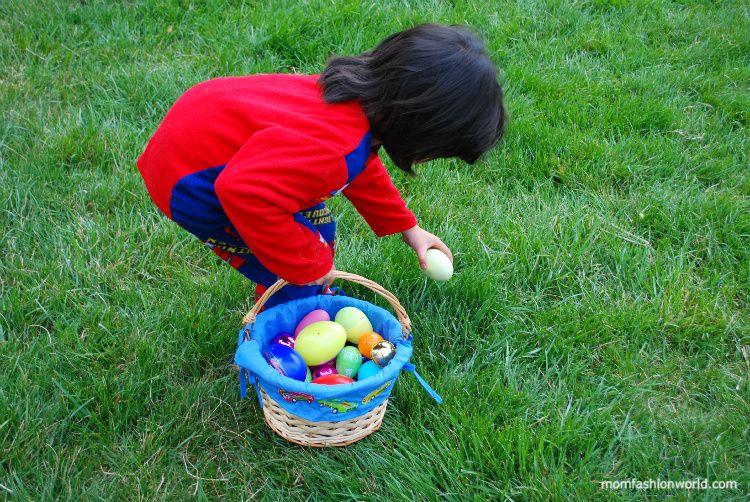 He found another egg, left by the Easter bunny.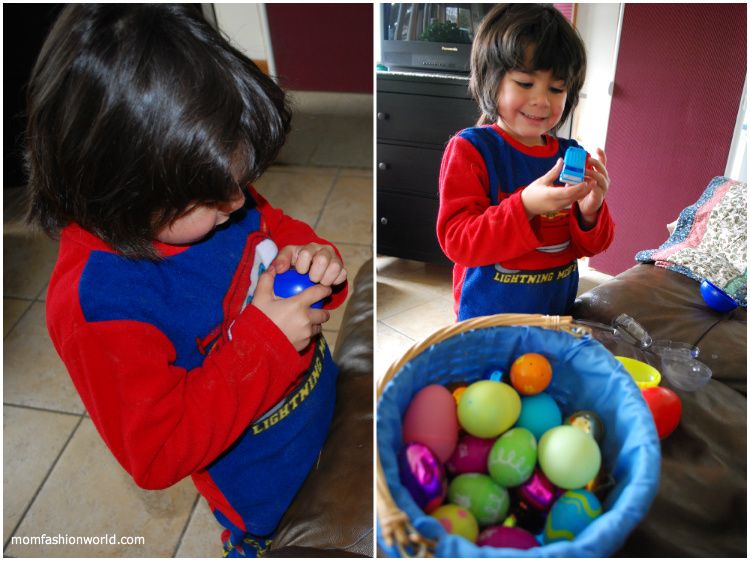 He was so happy as he opens the Easter egg.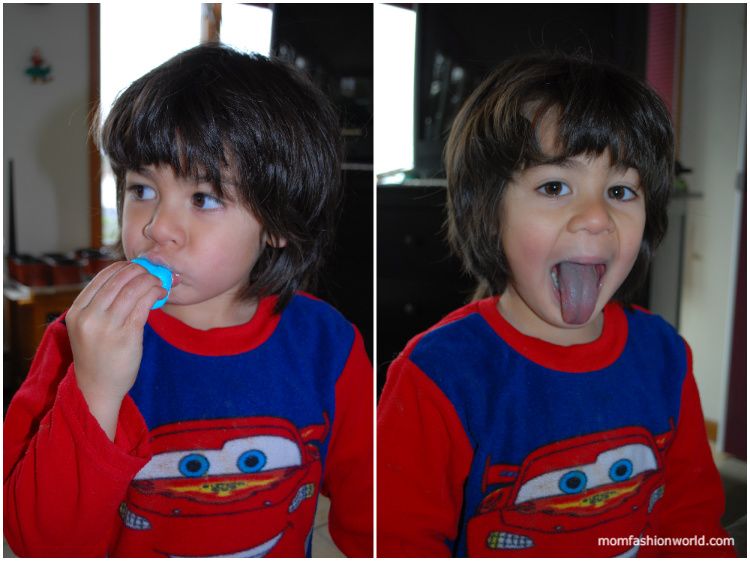 His blue tongue and lips from eating blue marshmallow peeps.