The Cypress Point, one of our favourite vistas at the 17- Mile Drive where we spotted some seals basking in the sun.
When we were on our vacation few months ago, we went for the drive along the famous 17- Mile Drive, a scenic road that runs from Pacific Grove to Pebble Beach on the Monterey Peninsula in California. This place is beautiful with breathtaking views, peaceful and relaxing. The property was fulfilled with spectacular oceanic views and lush green lawns and trees. Inside the property, we passed by three golf courses such as the world famous golf course- Pebble Beach Golf Links, where the legendary golfer Tiger Woods played and the site of some of his most famous golf victories. I drooled over and coveted the big mansions that were built around the ocean. There are restaurants, restrooms and gas stations for services. And if you are someone who likes to go on picnics, there are some good spots to picnic. I love the drive here because we were inhaling a good fresh air that is different than driving in the polluted city. So, if you like going on a road trip and if you happen to be around in San Francisco, I recommended you take a 17-Mile Drive tour. Be sure to have a cash with you since the Pebble Beach Gated community requires a fee of US$9.75 except for residents and visitors on bicycles, and the fee for the drive is cash only.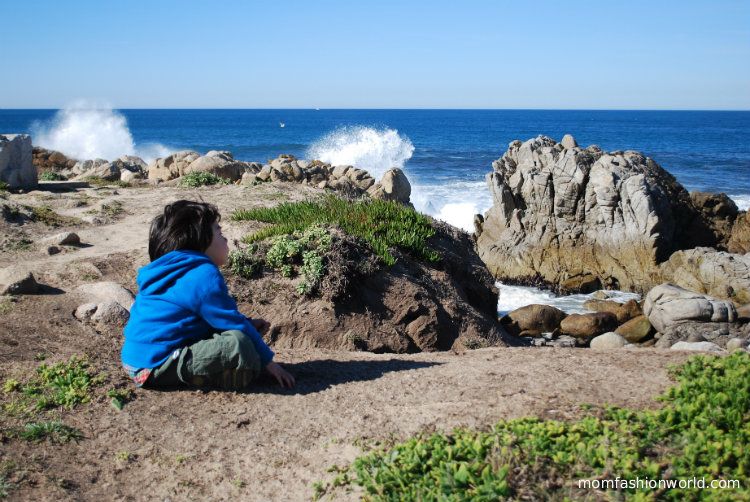 Mr.Freddy finds this place a perfect spot to unwind. So peaceful to watch and listen to the pounding waves.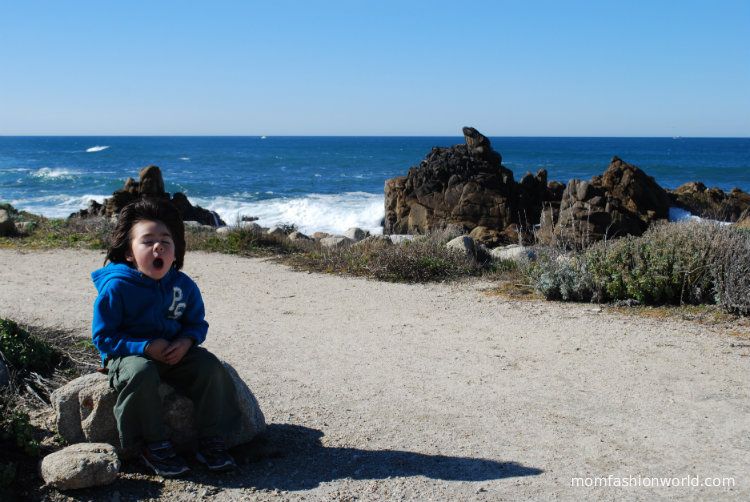 He loves the wind blowing in his face.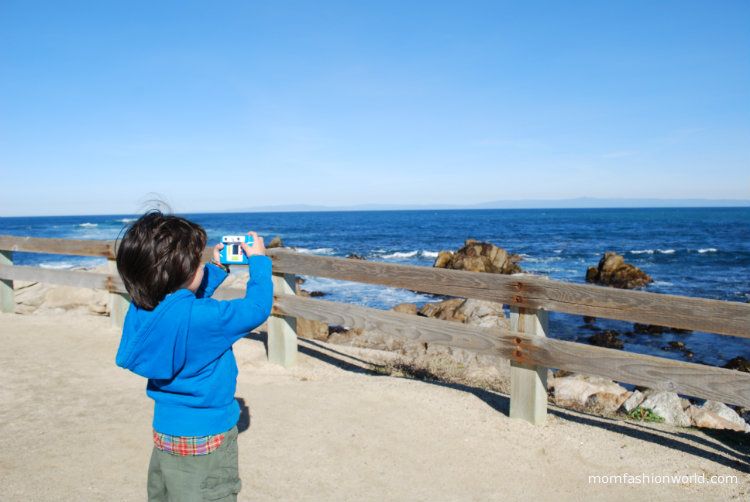 The lil' photographer and his own camera. It's nice to know that a 3 year old boy knows how to appreciates the beauty of nature.
"Please be very careful, Daddy". A son's concern for his dad and kept reminding him to be very careful not to get trip on the boulders.
Our trip had always been a perfect bonding for each other.