Husband in Shark Valley in Florida three years ago. I was scared to death when I took this photo- he was so near to an alive alligator.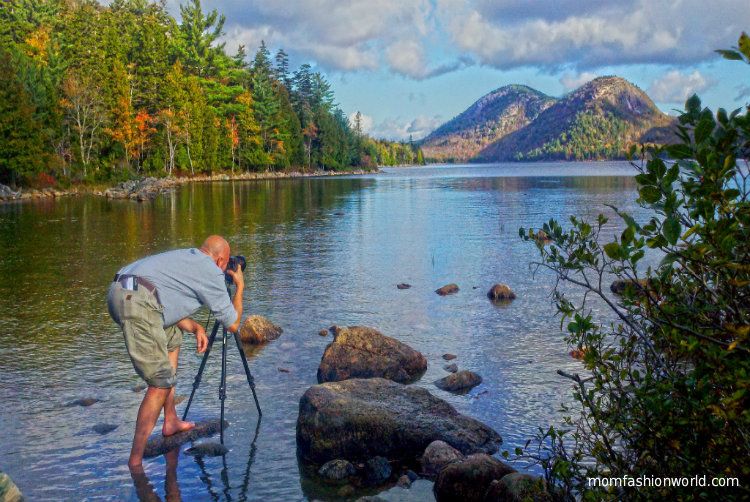 Husband in Jordan Pond in Maine. He did not care to wade and got his feet wet in the freezing water in Autumn.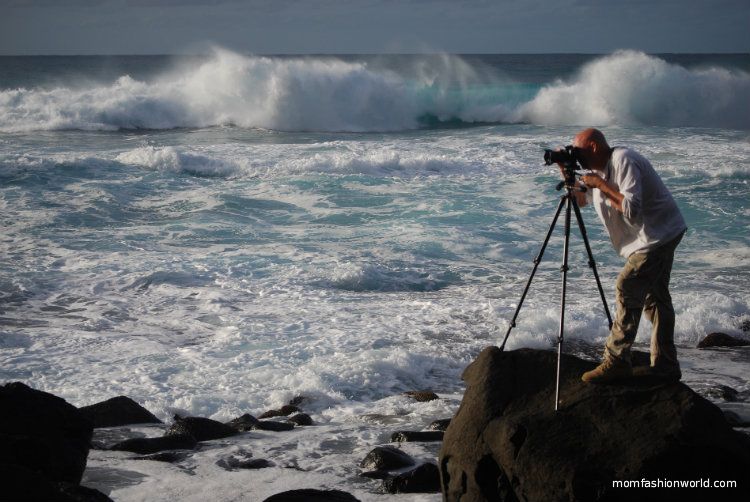 Husband and the big roaring waves at Ke'e Beach in Kauai, Hawaii.
These photos were all candid shots and all were photographed by yours truly. Today is my husband's birthday. To my dear husband, a very Happy Birthday to you! I admire you as a great photographer and thank you for taking beautiful photographs of me and Mr.Freddy for this blog. We love you!