After being stuck indoor for few days due to rain, finally the sun showed up today and we were able to spend our time outdoor for our simple exercises. Mr.Freddy and I jogged and did some running. We raced like we were competing for the Disney Cars Piston Cup around the circle of the park. It was fun and enjoyable especially for Mr.Freddy. He likes to challenge me for a car race. We would play make-believe of the characters from the movie Disney Cars- him as Lightning McQueen (yes,

he's an avid fan

of Lightning McQueen) while I always portrayed as Chick Hicks, McQueen's adversary in the competition. And yes, we went matchy matchy again- wearing NIKE green t-shirt.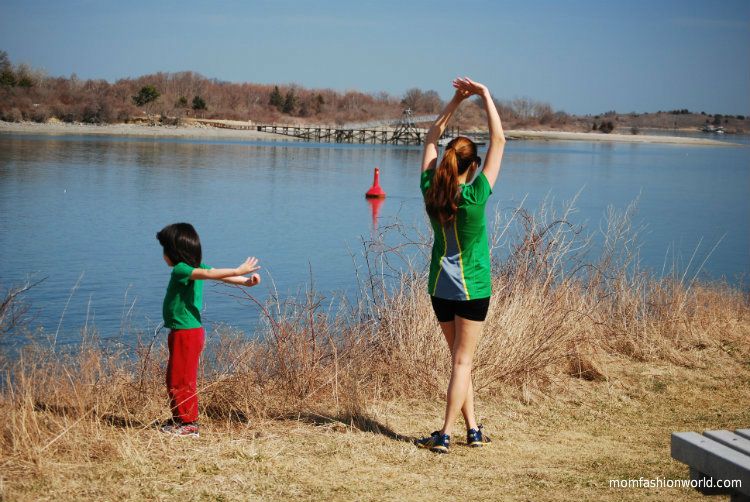 Warming up before a competition.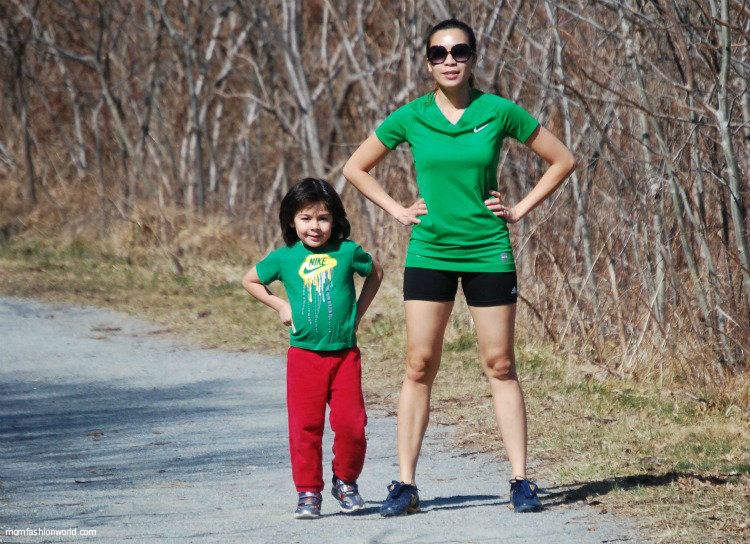 Getting ready...