When I saw this dress hanging on the clothes rack in the second hand shop, I didn't hesitate to buy it. This dress reminds me of Dolce and Gabbana lace dress except for the color and the bell bottom sleeves. And the wedges? I also bought them on the same day I found this dress that gave me the cue of Celine wooden wedges. So, I called it my lucky day.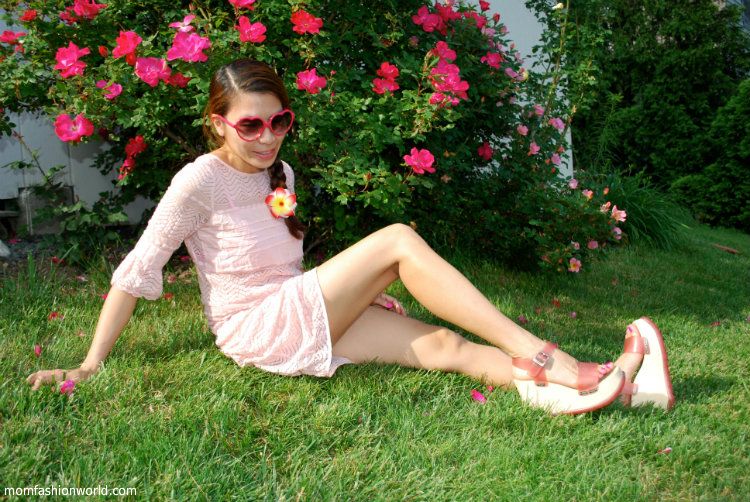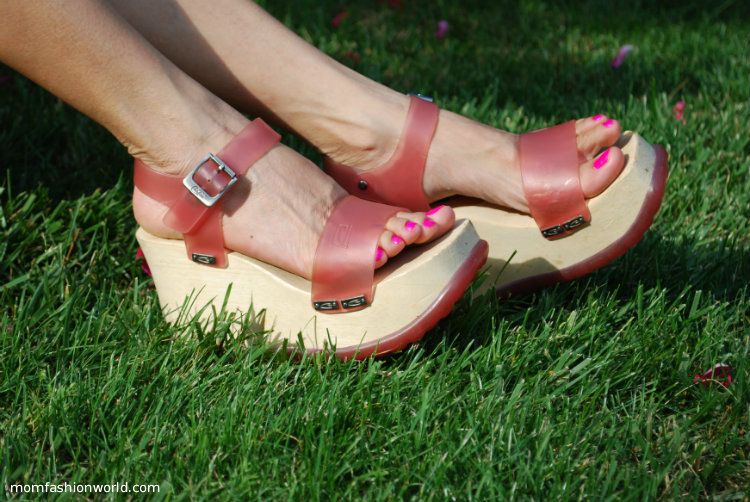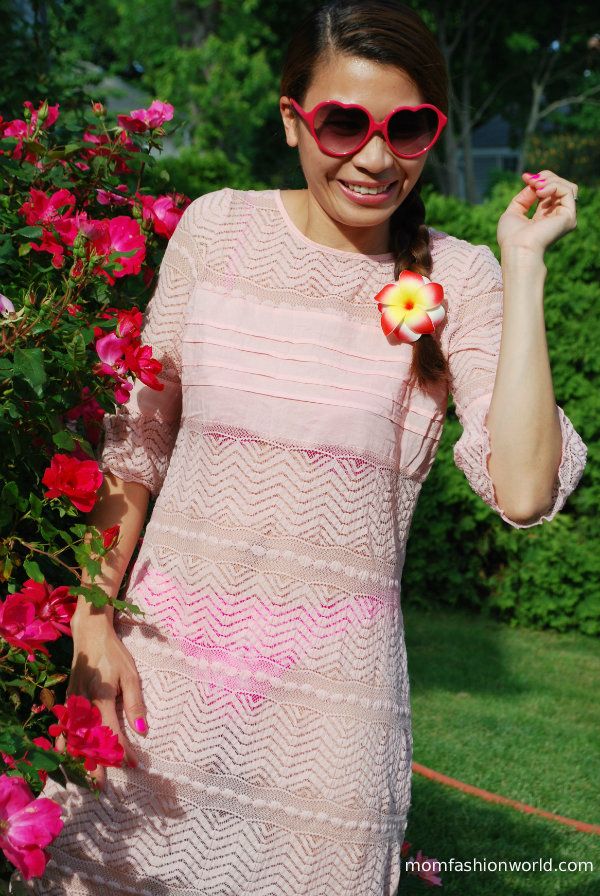 Mr.Freddy's wearing Nautica pink polo shirt and Ralph Lauren shorts. Previously, he was crazy about Disney Cars. Now he is growing, his preference over toys is changing. He is going bonkers over Transformers Bumblebee and Optimus Prime.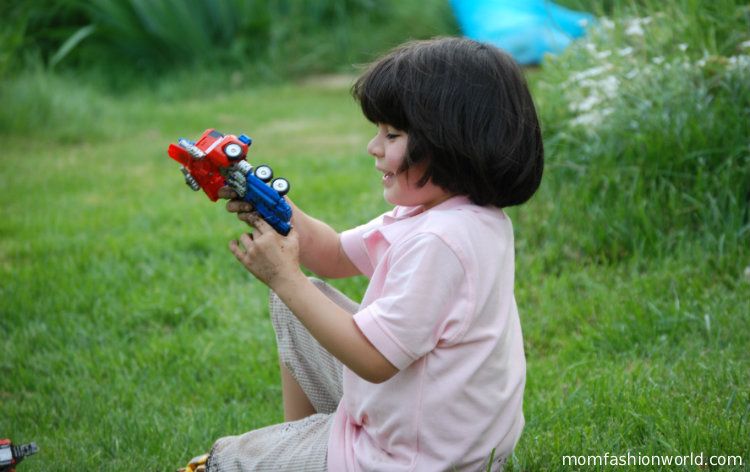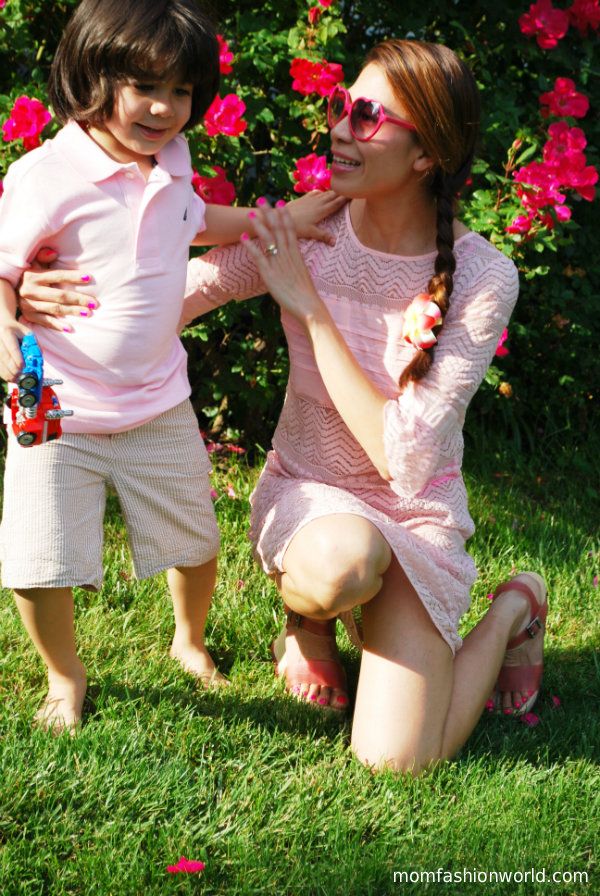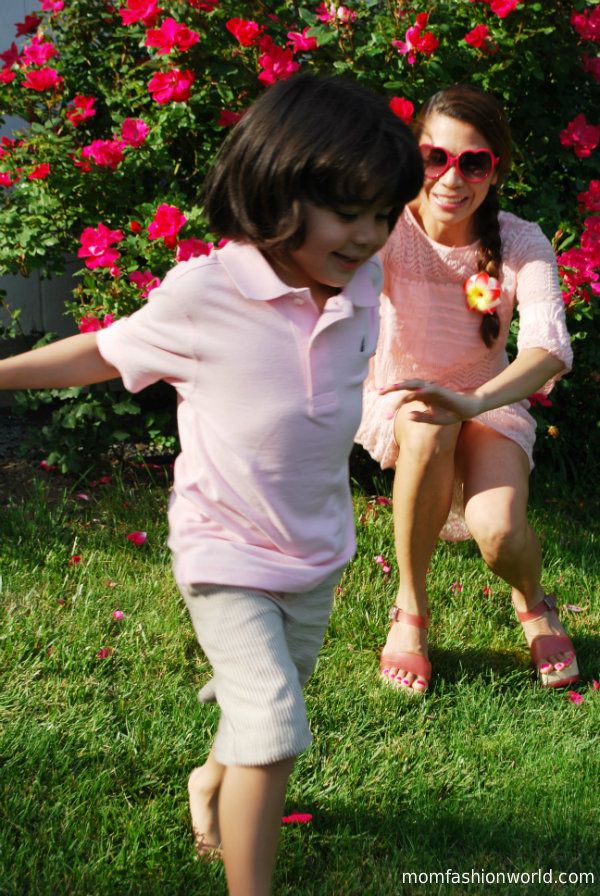 Have a great weekend everyone!