Whew! I can't believe Mr.Freddy just turned four yesterday. My husband and I threw him a birthday party with friends and family also yesterday. ( Pictures to follow) He was so happy and excited that day. He had fun getting all the attention on his birthday. We as parents are very happy seeing him happy.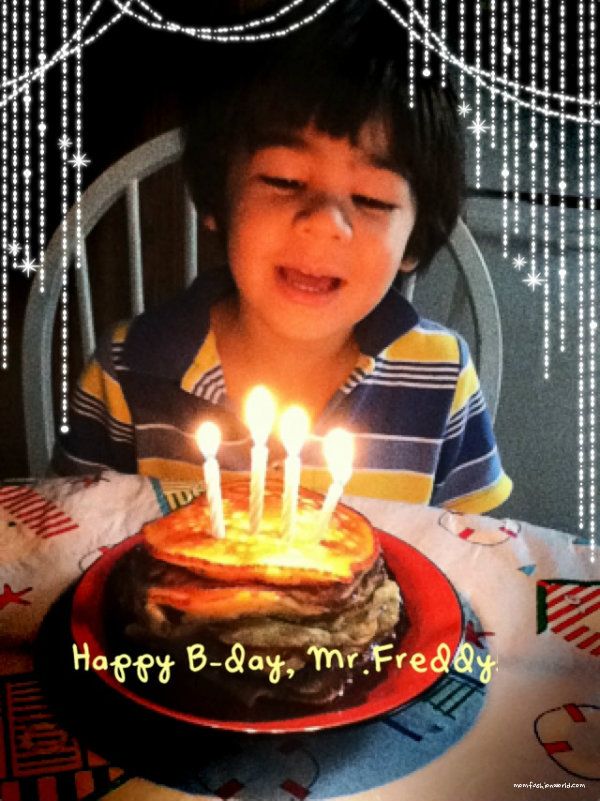 A stack of pancake with lashings of maple syrup I cooked for him for his birthday breakfast.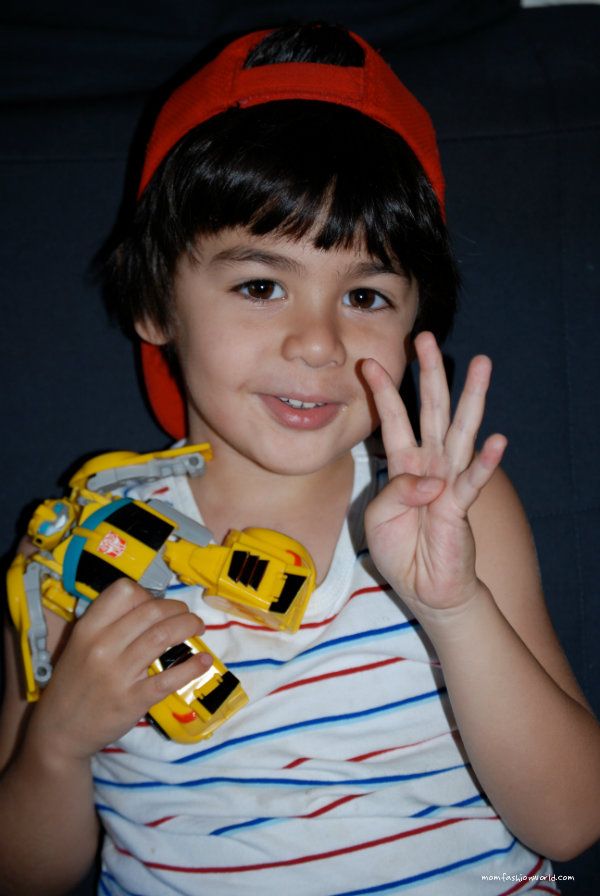 Yes, Mr.Freddy is officially four years old!