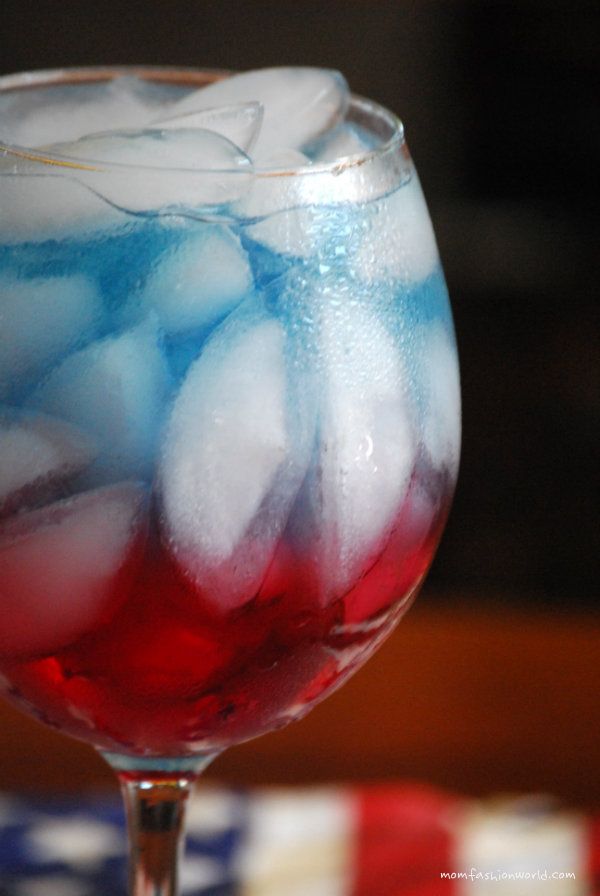 I made this drink few days ago in celebration of 4th of July. I hope I am not too late to share this recipe from

FamilyFun

,
so you can try
out this patriotic drink today.
Ingredients: Ice cubes Wild berry flavor Gatorade Fierce
Cranberry Juice Diet 7-up
Instructions:
1. Fill a clear glass with ice cubes. Pour the drink with the most sugar (check the nutrition label) into the glass.
For our red, white, and blue recipe, start with the cranberry juice.
2. Very slowly add a beverage that contains less sugar--- in this case, Wild Berry flavor Gatorade Fierce. Be careful to pour into an
ice cube--- not directly into the drink-- to keep them from mixing.
3. Use the same technique to add a layer of Diet 7-up.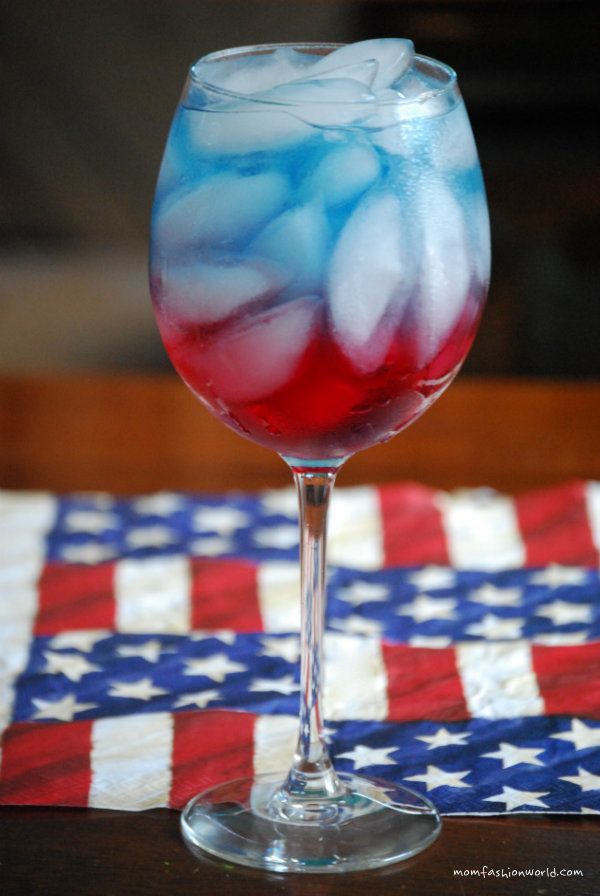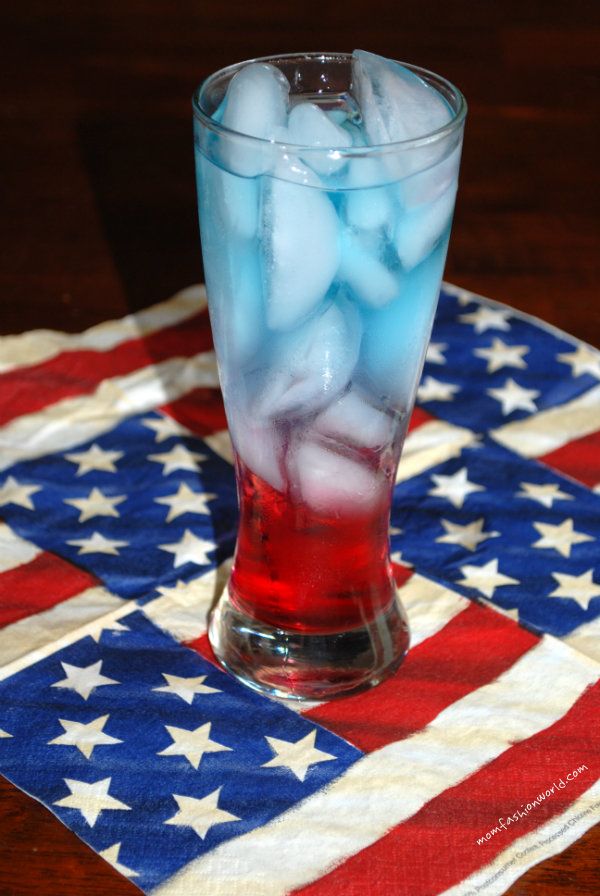 Happy 4th of July everyone!