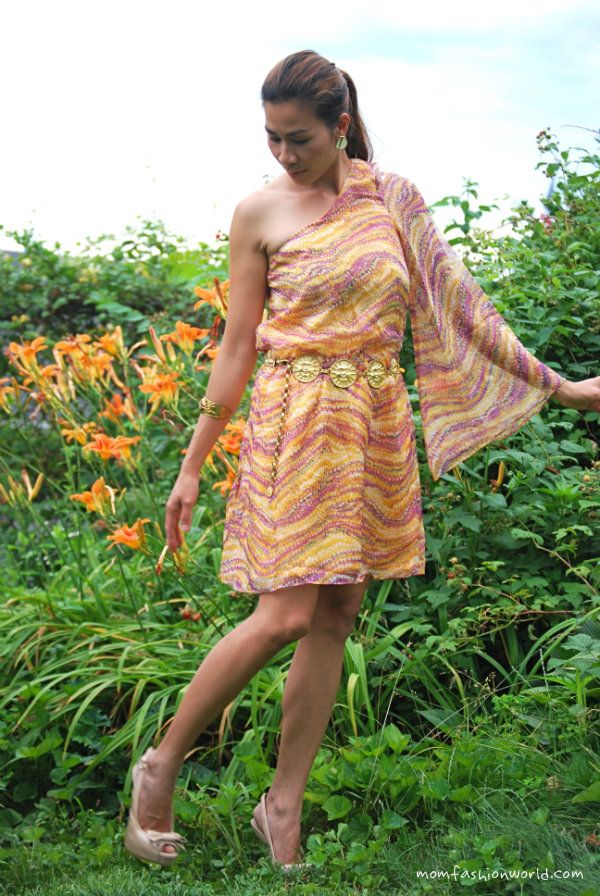 It's been so long ago when hubby and I went for a dinner date and I don't know when is the next date will be.
But if we do, this fabulous dress from

Sugarlips

is perfect for our dinner date. I would definitely wear this on a date night with him.
I love how this dress made of light and flowy fabric. This one shoulder asymmetrical dress with bellbottom sleeve makes me feel sexy,
romantic, confident and most importantly comfortable. And it goes well with my Dolce Vita slingback pumps, in my opinion. I truly feel like
a lady. Thank you Sugarlips and Jaqueline for sending me the beautiful dress!