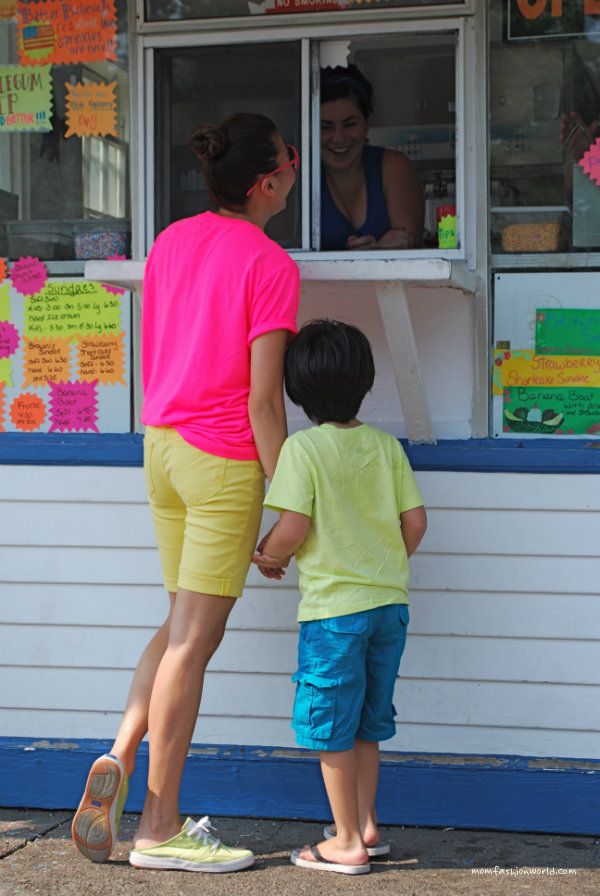 Saturday was a glorious treat for us. Husband took me and Mr.Freddy to the ice cream shop, JJ's, where he used to go when he was a child. It's good to have visited the places (just like this place) where my other half made his childhood memories. And now, how precious it was to be part again of his old memories and created new memories shared with our son.
Hot summer days are still here. Being comfortable is all that matter to me. I have been wearing a lot of t-shirts like this neon pink and shorts. My go to summer formula is either loose shirts, tank tops, shorts, sneakers or flip flops. And these outfits I have mentioned works perfectly for me especially having a 4 year old boy who runs faster than me. At least, when I wear flat shoes it's easy for me to chase him and will prevent me from falling flat on my face.
Mr.Freddy was not in the mood for pictures. He fell asleep in the car on the way to the ice cream shop and woke up cranky. He didn't want to look at the camera.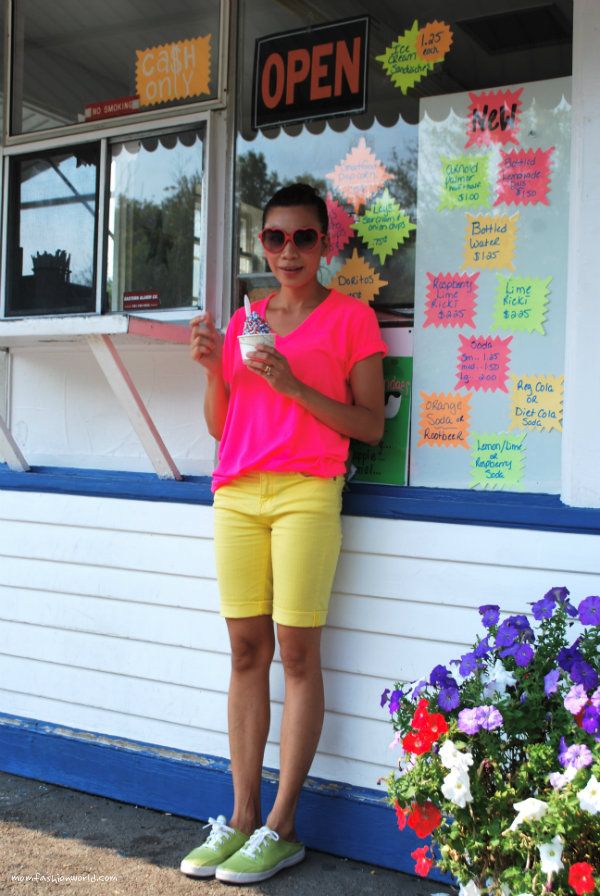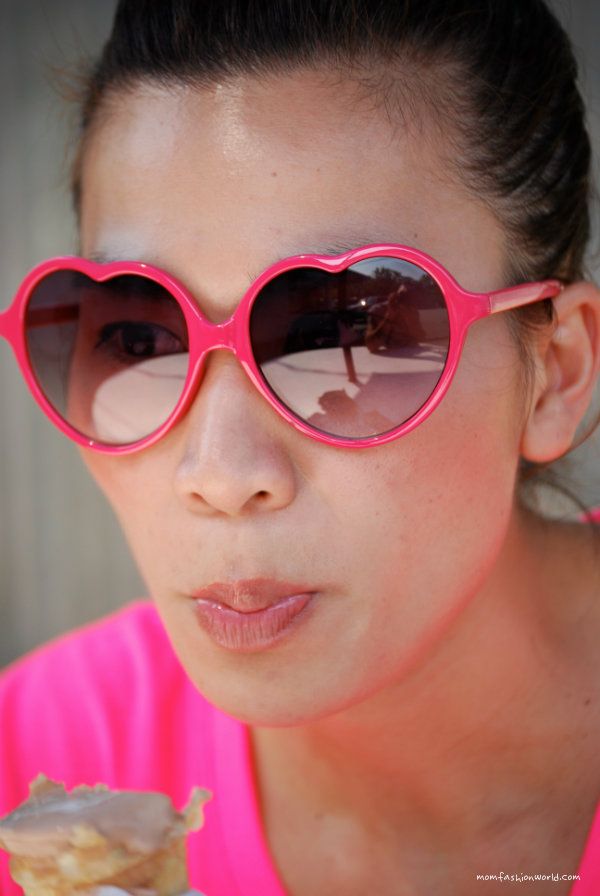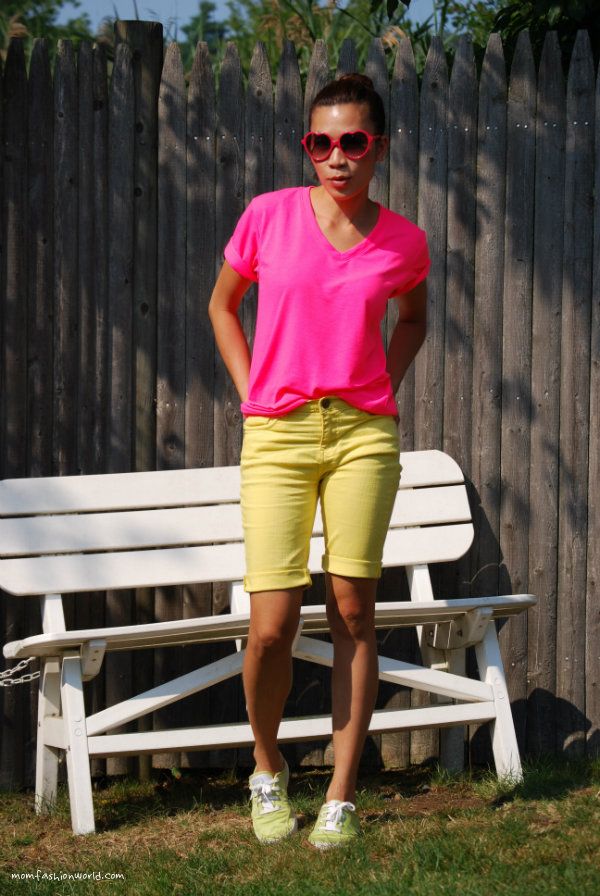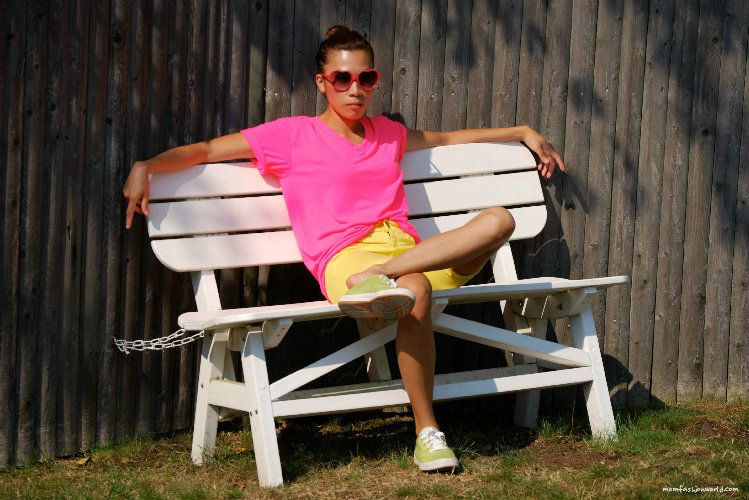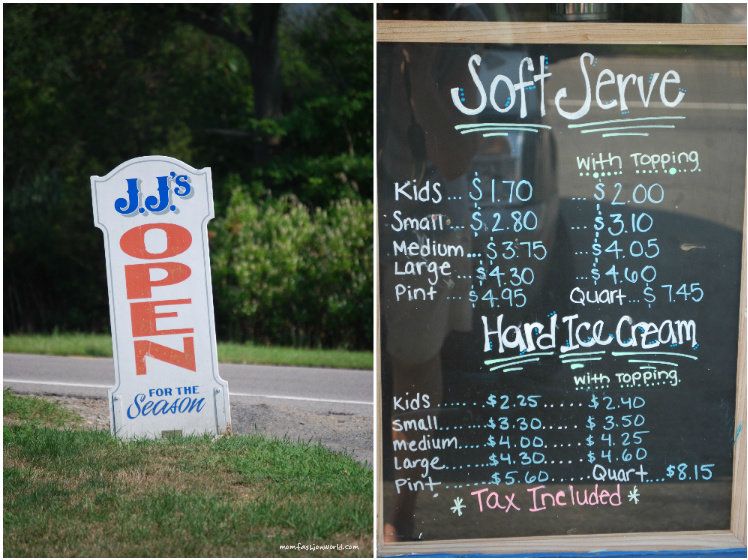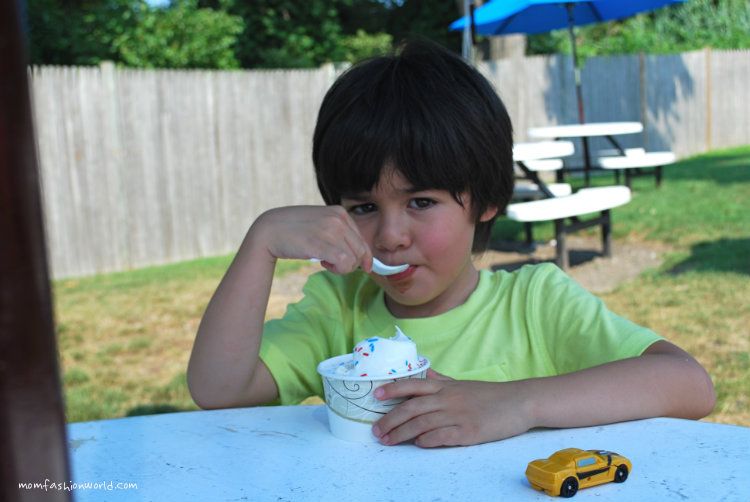 Happy Monday and enjoy the rest of your summer!