Summer is winding down, so we are enjoying the warm weather and spending more time outdoors as much as we can. I love to enjoy life together with my dearest husband and son. I am pleased for having a husband who loves to do simple things in life with me and Mr.Freddy. Just like this past Tuesday, (I apologized for the delayed post) we brought our dinner and had a picnic on the beach while waiting for the sun to go down. It was one of those beautiful and memorable times of my life that I will forever cherish. As others have said, ''The best things in life are the simple things'', and I believe in this saying.
Striped shirts were our beach outfits.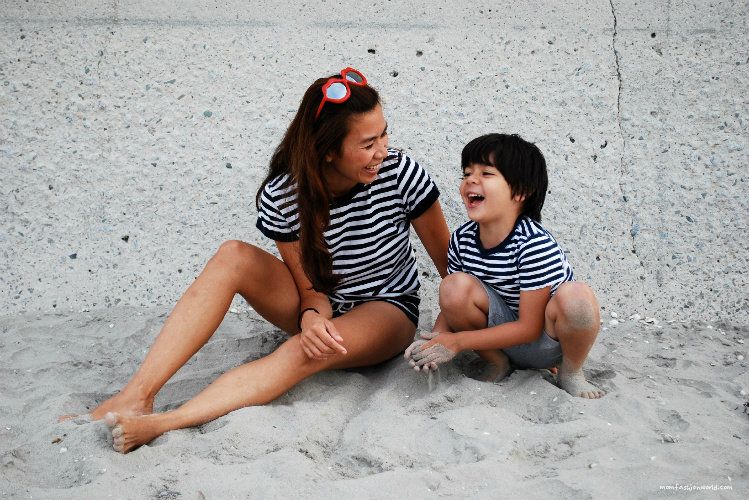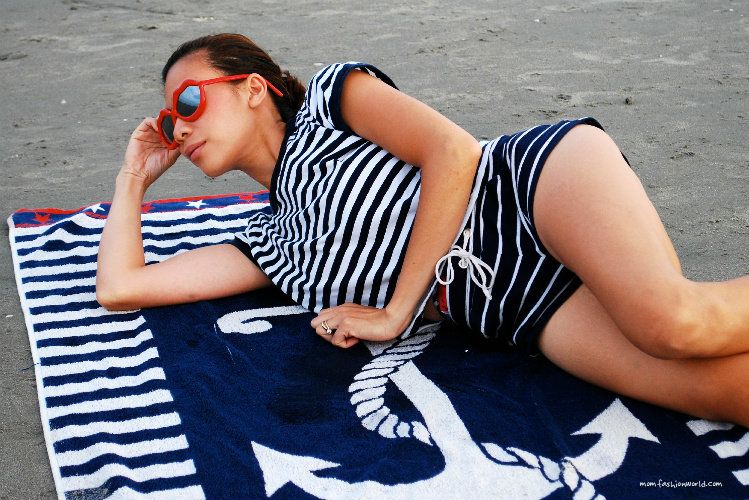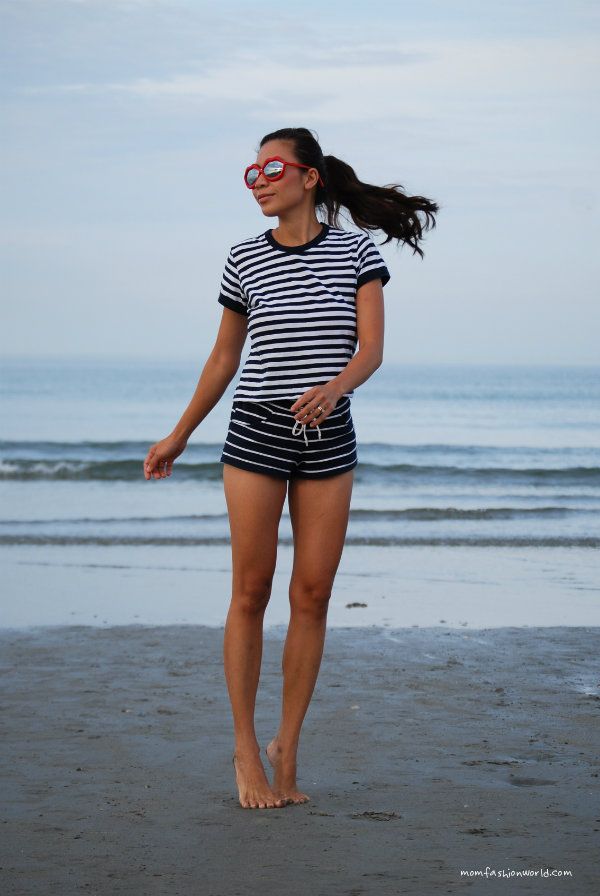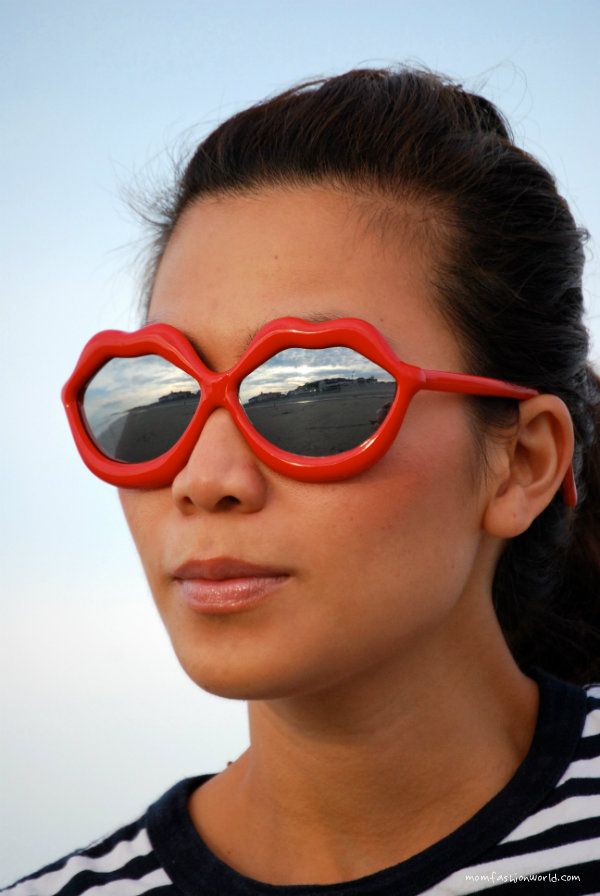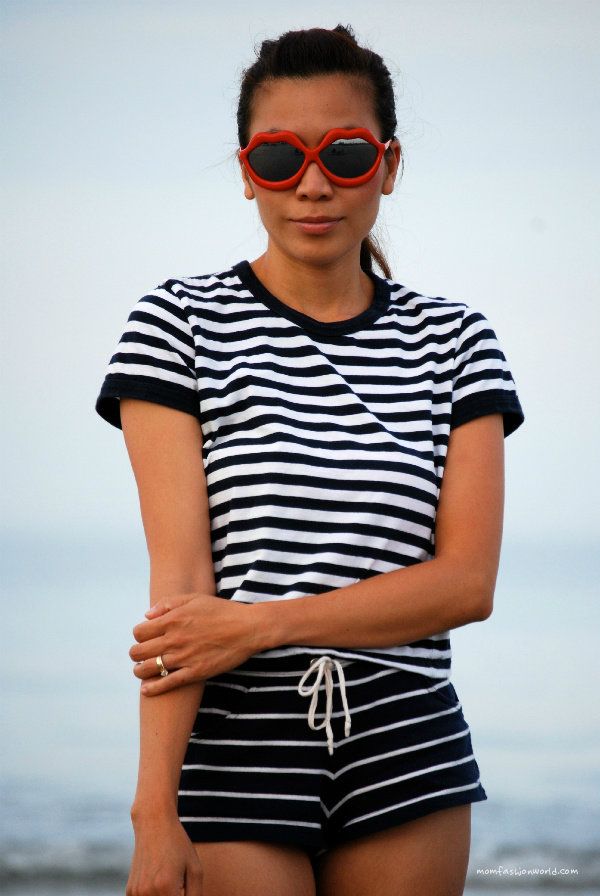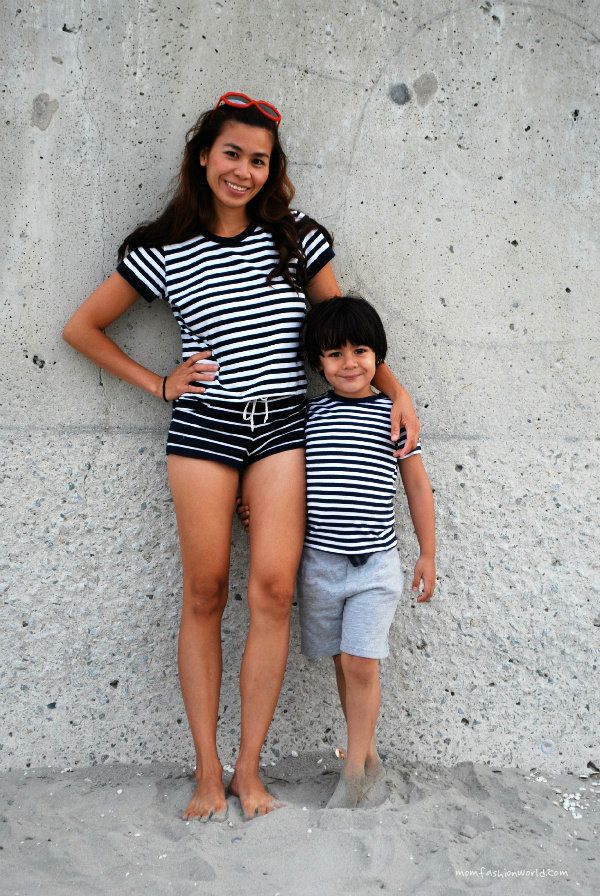 Thank you so much for reading! By the way, we went to the Bruce Springsteen concert last night and I am so exhausted today. (Actually, we are all tired) We didn't get home until 2 A.M. I slept almost the whole day today but I am still very tired. It's time for me to hit the hay! I will share photos from the Springsteen concert in the next blog entry. Love, from Mr.Freddy and me.