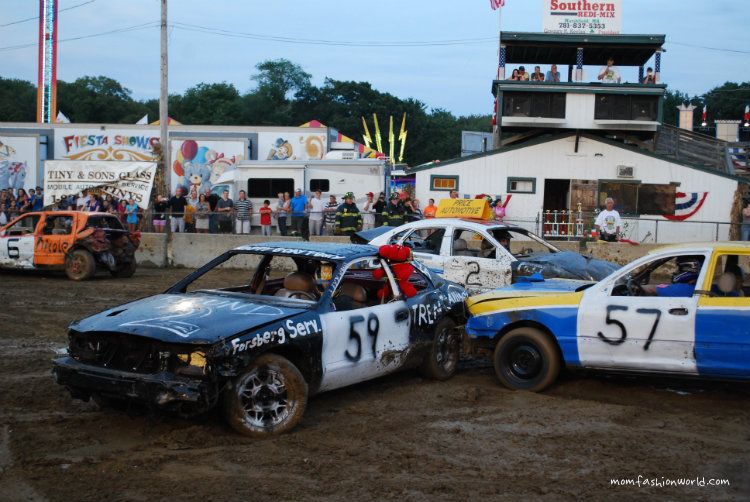 It's nice to be back at the Marshfield Fair with my family to watch Demolition Derby and just to stroll around the place. I remember I was here five years ago when husband and I were newlyweds. I was too scared watching cars crashing and smashing each other during my first time to watch Demolition Derby. Because I have already an idea how it happens, I actually chose to watch front row near the arena and I could take better photographs. Husband and Mr.Freddy stood three rows apart from me. I was busy taking shots of cars and to my surprise, I was getting splashed by mud as the cars made quick turns. It was quite a fun experience for me. Now I understand why husband and Mr.Freddy didn't watch close to the track.... Hahaha! Next time I will be more careful.
Watch these two videos I took about Demolition Derby.
Thank you for reading! Love, from Mr.Freddy and me.