Trick or treating is one of my favorite things to do every year with Mr.Freddy. It's fun to watch him clad in his favorite costume carrying a pumpkin basket hopping from house to house to ask for treats. This year, sadly to say, I missed going trick or treating with him due to work. Hubby took him this year's trick or treating. And, husband did his assignment for taking pictures of our lil' man.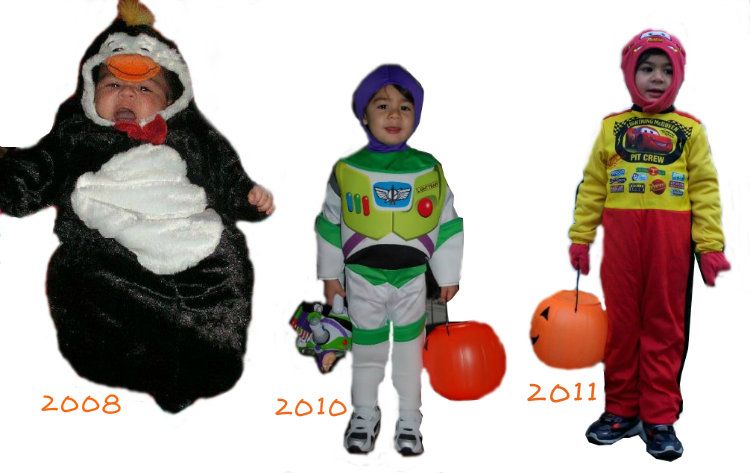 This was Mr.Freddy way back 2008- he was four months old dressed up as lil' penguin. (My heart melts when I see his baby pictures. I could hardly believe he is big now.) When he was two years old, he was crazy over Toy Story and Buzz LightYear was his favorite. So, he was

Buzz Light Year

. Then last year, he went over bonkers Disney Cars and he wanted to dressed up as a

pitcrew man

.
During Halloween 2009, he didn't go trick or treating since we were on our winter escapade. We were in Key West though, for the Fantasy Fest.
In this year's Trick or Treat, here is Mr.Freddy, the Optimus Prime.