When I was out looking for some decorations for our bathroom, I came across some Bathroom Wall Art. I liked the Bathroom Rules Art but when I checked the price it was a bit pricey. Then I had a sudden thought for an idea for a DIY project, just make my own bathroom wall art.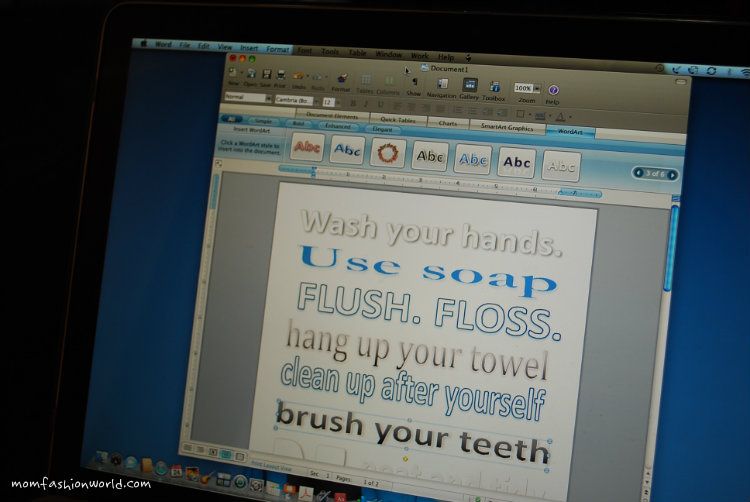 1. I typed the text in a WordArt in Microsoft Word.
2. I used Sharpie Permanent Markers Ultra Fine Point to color the text instead of using the ink in my laptop computer. I'm the type of person that I put efforts in all the things I do, big or small.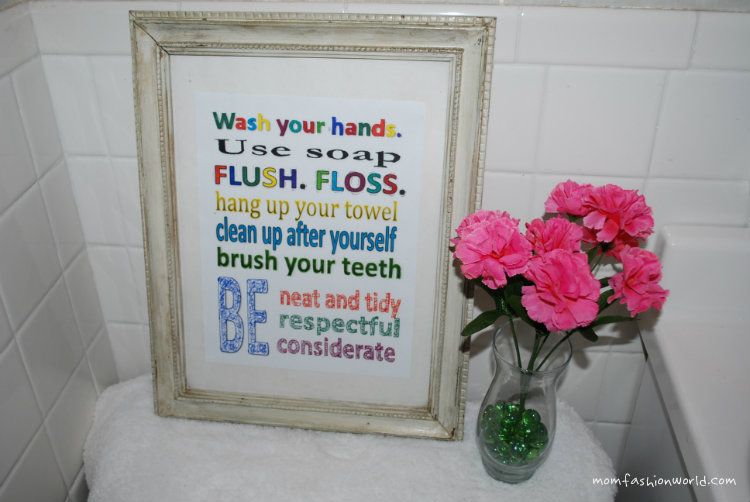 3. The final product. I use the same picture frame that had been hanging on the bathroom wall and replaced it with my DIY bathroom rules.
What do you think of my DIY Bathroom Rules?