While in Quebec we attended Quebec Winter Carnival (French: Carnaval de Quebec) known as the world's largest winter carnival, and I can not forget the fun things we did as a family. On our first morning in the city, we headed straight to the Carnival and experience the activities and attractions of the winter festival. While wandering around Terrasse Dufferin, next to the Fairmont Chateau Frontenac, we saw people riding down the old-fashioned wooden slide and Mr.Freddy kept bugging us that he wanted to ride. Hubby purchased the tickets for us and we waited in line for a few minutes to get our wooden toboggan sled. It was a steep climb up the icy steps going to the top but it was great to see the beautiful views of the river and lower city. I slipped several times, but it was well worth the climb. It was a good work out for us in the middle of the freezing winter of Quebec. Tobogganing for the first time is one of the things I enjoyed but I found out to be terrifying. I can't help myself but scream from the top of my lungs. I could feel the jitters, but Mr.Freddy thought it was fun. Oh wow, the lil' man loves adventures! After we ride, Mr.Freddy wanted to ride again, but I said a BIG NO NO! ( Check out our video

here

)
Le Bonhomme, the carnival mascot.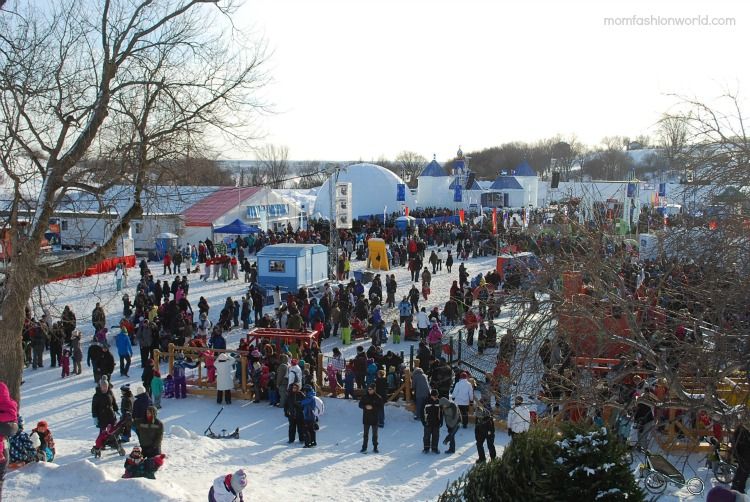 Thousands of people flock to the Quebec Winter Carnival.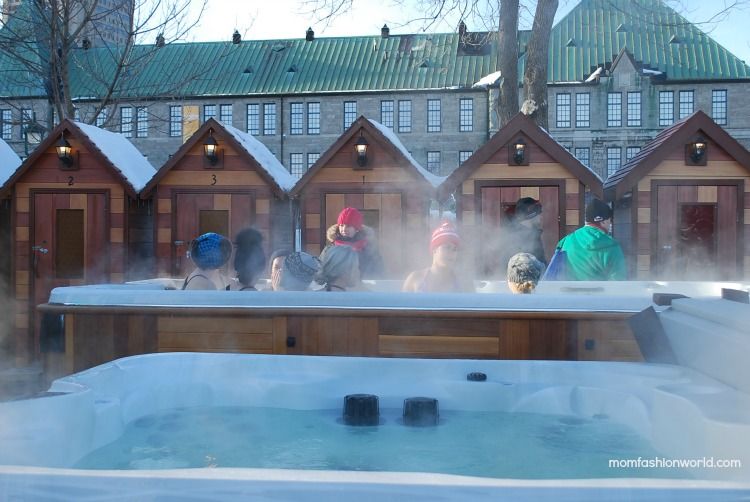 The Arctic Spa
One of the giant ice sculptures.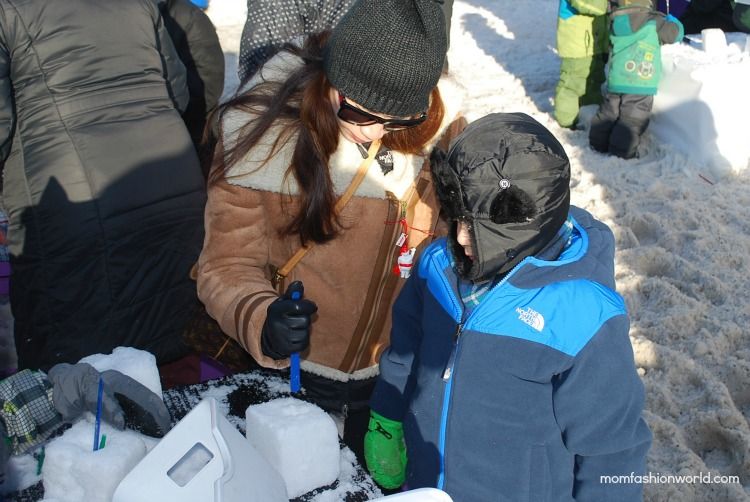 Making our glass made of ice.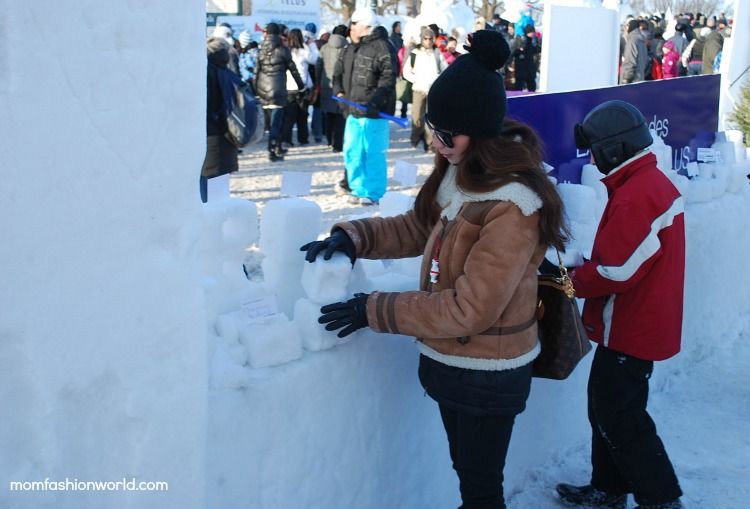 Stacking our finished ice glasses.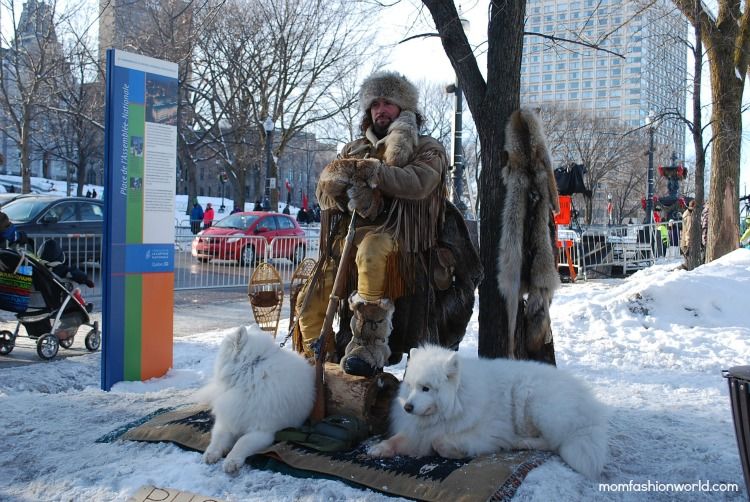 A man portraying as Quebec trapper.