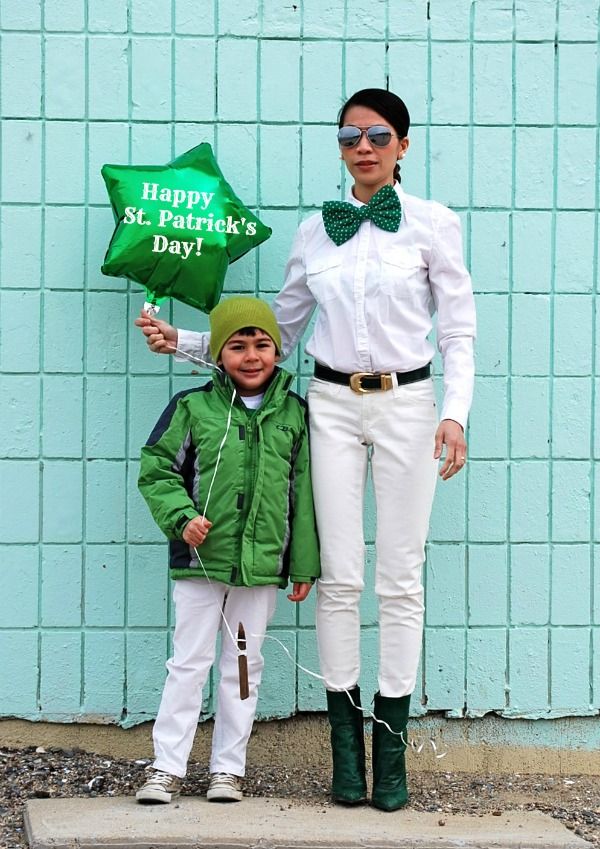 Though I am not of Irish descent nor my husband but we celebrate St. Patty's Day. As what everybody says, Everybody is Irish on St. Patrick's Day. Just like

last year

, Mr.Freddy and I are keeping the tradition of wearing green on St. Patrick's Day and do a cute photo shoot. On the first set of photo shoot, Mr.Freddy accidentally loses his grip on a balloon and it floats away. Good thing, I had a spare non-helium-filled polka dot balloon in the car and this was what we used on our entire photo shoot. This time Mr.Freddy was so careful not to loose the balloon but it is inevitable due to wind. We were both laughing so hard every time Mr.Freddy lost his grip on a balloon. This is one of our fun photo shoots we did.
Thank you for stopping by Mom and Son. Happy St. Patrick's Day everyone!