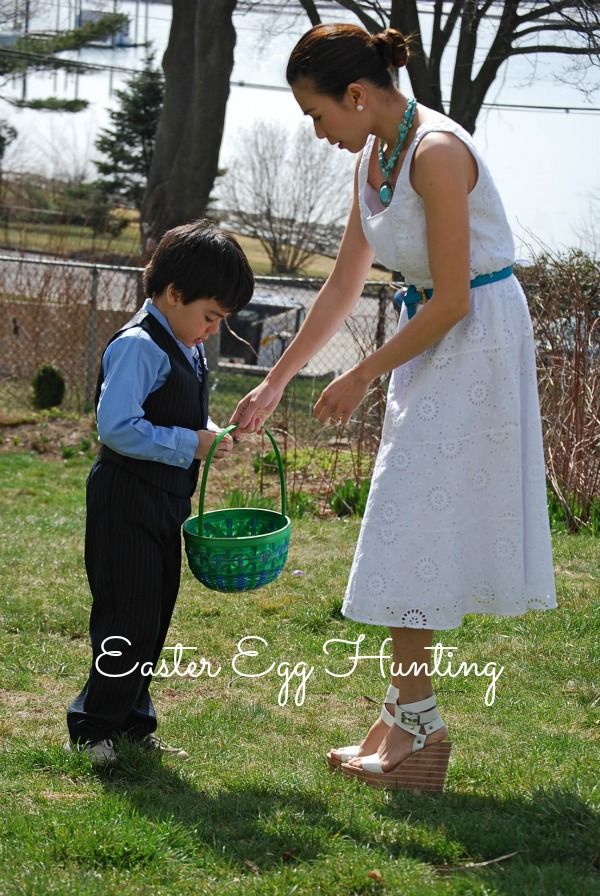 I had a beautiful Easter weekend with my family. Obviously, no Easter event is complete without Easter egg hunt. Husband set up up the hunt and hid eggs in our backyard before Mr.Freddy woke up on Easter.
Easter morning came and right after Mr.Freddy had finished opening his Easter basket, he looked out the window and was surprised to see eggs in our backyard left by the Easter Bunny. Mr.Freddy could barely wait to go outside to pick up the eggs. While we were looking out the window, we spotted a little squirrel on the fence who stole one of the Easter eggs and was trying to open it.
We literally can't stop laughing when the plastic wrap came off and the squirrel ate the chocolate. Hahaha! (Oh, how I wished I had my camera with me.) We quickly got dressed and did the Easter egg hunt before the squirrel devour all the Easter eggs.