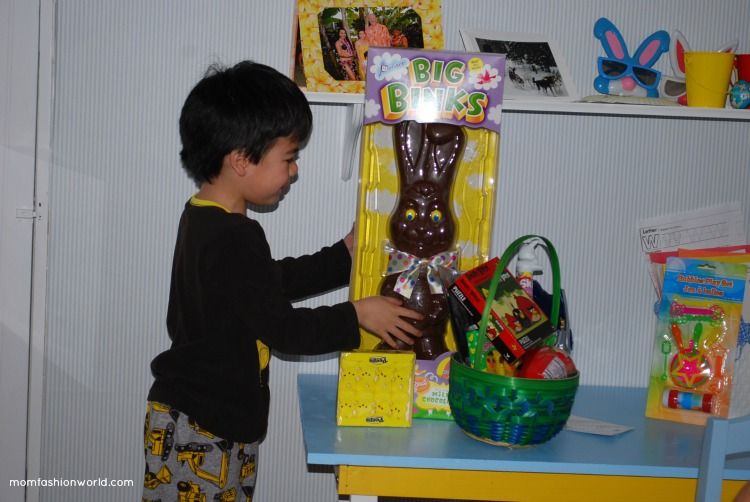 We had a wonderful Easter. Mr.Freddy woke up to a beautiful, joyous Easter morning. There were sweet treats and an Easter bunny basket full of his favorite toys.
An Easter basket with toys and chocolates.
Eating the ears off of his large
chocolate Easter bunny first.
After eating... a beheaded chocolate bunny.
I hope you had a great Easter.